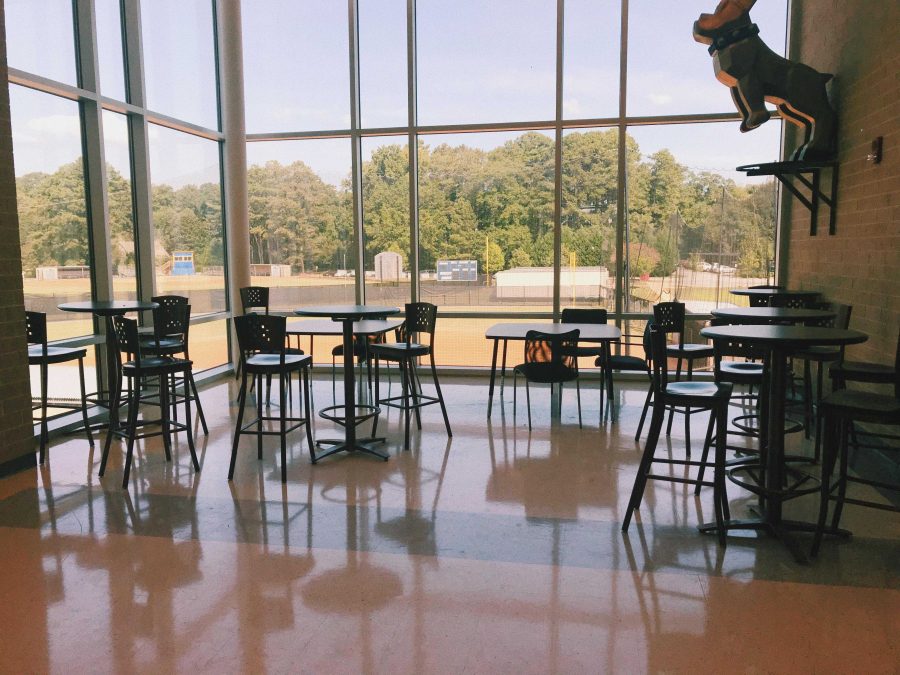 Many of us need a little extra caffeine kick in the morning to get us going. We stop by our local Starbucks for coffee, but that may be a thing of the past, now that Chamblee is opening its very own coffee stand.
"Ms. Braaten and I noticed last year that a lot of the students go out in the mornings and get coffee as well as the staff, so we came up with the idea to try and help generate some funds for the school by opening up a coffee shop," said assistant principal Clifton Spears.
The Chamblee Coffee Shop will open in the gym lobby concession stand. Students will be able to get regular and iced coffee as they come into the gym with the new morning intake process.
"We set the tables that were on the third and fourth floor and put them in the lobby to make it like a little cafe scene," said Spears. "They can get their coffee and hang out."
Chamblee has partnered with Greenhouse coffee, which is a shop located here in Chamblee that will supply the school with an industrial coffee machine. The school will buy the coffee from them, but will go elsewhere for cups and other materials.
"I've had electricians come in and wire the area for the machine," said Spears. "Once the machine is here, I'll have the plumbers come in and tap in the water for the machine. It'll just be one machine and depending on how busy we are, we'll move to a second one."
Spears estimates a single, regular sized cup will cost two or three dollars.
"This is really a great idea," said junior Reagan Grant. "I go to Dunkin a lot so this is a cheaper, closer option."
The administrative team will conduct a student survey to decide which flavors students want.
"I'd love hazelnut or French vanilla," said junior Jada Bartolozzi.
Sadly, the coffee shop will only be open during the morning due to DeKalb County rules that disallow competition with the cafeteria.
"That's really upsetting because I could definitely use a midday pick me up," said Grant.
Volunteer groups will open and operate the stand in the morning for service hours.
As of right now, there is no opening date. Spears is still waiting of the delivery of the coffee machine so the shop can open.