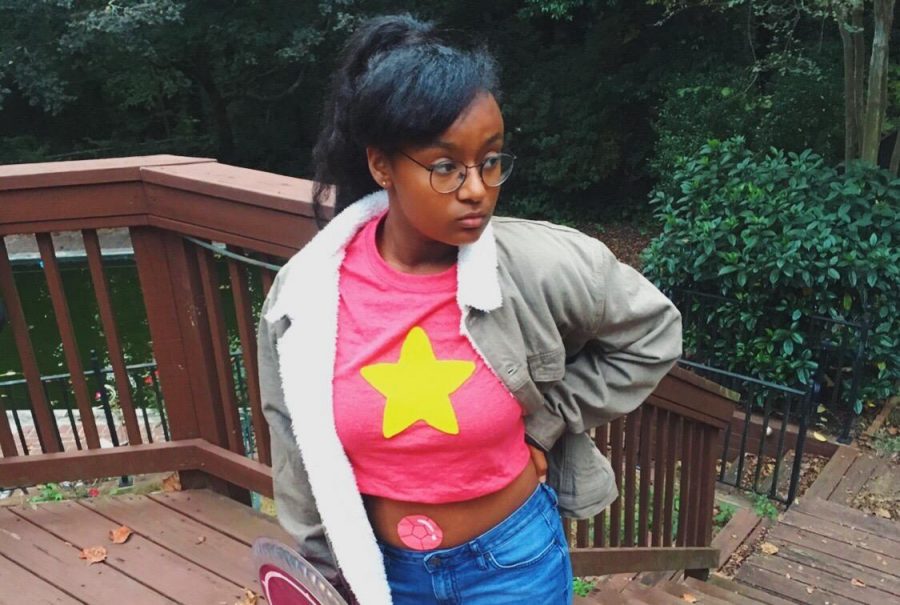 Halloween season is beginning to wrap up and with it, the many traditions and customs that invoke so much nostalgia in the American public. We all know the classic Halloween tradition for any young child: dress up as your favorite character, grab your trusty pumpkin basket or pillowcase and go trick-or-treating. But which, if any, of these traditions do Chamblee's high schoolers still adhere to? Do they believe trick-or-treating is still acceptable for their age group? And how do CCHS students celebrate Halloween now that they are older?
To answer these questions, a survey was randomly distributed to Chamblee Charter High School's student population. It asked students to discuss their Halloween traditions, customs, and routines as well as their opinions on the stigma surrounding trick-or-treating for teenagers.
Of the 63 responses, 79% of students believe that trick-or-treating is fine for high schoolers to participate in. However, only 25% actually trick-or-treat. In particular, 57% of surveyed freshmen specified that they trick-or-treat, as compared to 19% of sophomores and 15% of upperclassmen.
CCHS Students that do trick-or-treat often participate because of younger siblings and begin to look at the event differently than they had in the past. Freshman Ethan Santucci expresses this viewpoint.
"My parents, grandparents, youngest brother and I walk around the neighborhood on Halloween," said Santucci. "I hang out with the adults mostly."
Other students have started entirely different traditions. Sophomore Victor Lim has a unique Halloween routine.
"Our family leaves the house and goes out to eat…because we don't have any candy to give," said Lim. "If we are home and someone rings the doorbell, we make no noise and pretend no one is home."
Another common Halloween tradition is a bonfire, which sophomore Suzie Thomas frequently hosts.
"We always have a bonfire in our driveway for all the neighborhood kids," said Thomas.
CCHS students have contrasting opinions on high schoolers' participation in trick-or-treating. Santucci expresses his support for trick-or-treaters that also respect the typical Halloween demographic.
"I approve of anyone who wants to trick-or-treat," said Santucci. "I also think that the older kids should be cautious of other, smaller kids."
Junior Tiffany McWilliams also thinks that Halloween should be catered to younger children but takes this belief to a larger extent than Santucci, seeing this as a sufficient reason that teenagers should not trick-or-treat.
"It's a tradition typically for kids, and the candy you'd get could go to them," said McWilliams.
Sophomore Ava Peters has a different explanation, focused more on the construct of the situation.
"It's creepy," said Peters. "Imagine a ton of little children running around in a neighborhood and some random teenager just towering over them and taking their candy."
Junior Ellie Gies even sees certain aspects of Halloween as against a cause she feels is important.
"I don't eat Hershey's or Mars chocolate because of their [companies'] use of child labor in Africa," said Gies.
Other popular explanations among those who believe high schoolers should not trick-or-treat include beliefs that trick-or-treating is childish and that teenagers don't fit in with the younger crowd. Many also cited that they themselves are simply too lazy to pick a costume.
"It's too much work," said freshman Michaela Pierre. "I'm lazy and I like my teeth."
However, many students do trick-or-treat. Many see it as necessary to help younger siblings, but others simply do it for the candy or to spend time with family and friends. Freshman Zanya Thornton enjoys the Halloween season.
"I feel like it's a fun opportunity to see different costumes and get candy," said Thornton.
Though a minority of CCHS students trick-or-treat, a majority believe trick-or-treating should be accessible for any age group. Junior Cade Wilson simply enjoys it too much to stop.
"It's great to see all of the cool costumes and also there's the free candy," said Wilson. "I would go trick-or-treating until I was 40 if people would still give me candy."
Sophomore Travis Murray agrees. He doesn't believe in letting age be a barrier.
"You're never really too old or young to do anything," said Murray. "Everyone has a little kid in them so if you find enjoyment in trick-or-treating then do it."