Former CCHS Principal Dr. Norman C. Sauce III Reflects on Life After Chamblee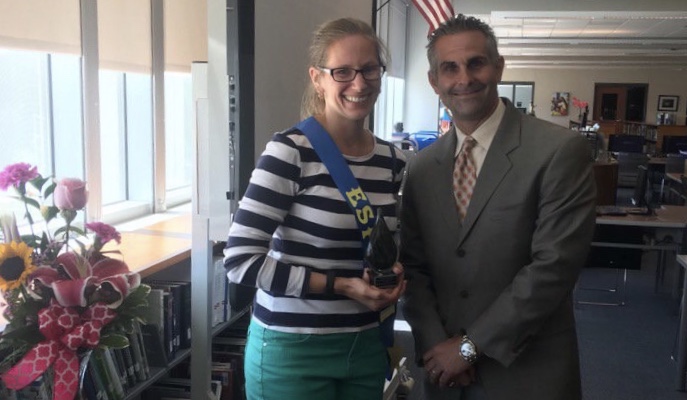 Many members of the current Chamblee Charter High School staff, faculty, and senior and junior classes can remember former principal Dr. Norman C. Sauce III's impact on Chamblee from the years 2015 to 2017. Since moving on from Chamblee, Sauce has been working in the Griffin-Spalding County School District as the Executive Director of Elementary Education.
"My job is quite different from day to day," said Sauce. "In a nutshell, I supervise and support 11 elementary school principals, which means that basically, anything that pertains to their schools, involves me."
Although he is not actually a principal, he works very closely with them.
"Principals, you would expect, have challenges or problems or circumstances that arise on the day to day or week to week that they need to thought partner with someone around or problem solve with someone around," he said.
This requires physically being those schools, not only for collaboration, but also observation.
"I spend a lot of time at schools doing various classroom observations of instruction, usually with principals or assistant principals, just to kind of see what we see, calibrate our thinking about how the quality of instruction is unfolding in the classrooms," said Sauce.
The skills needed to be a principal are countless, but most rely on communication.
"One of the most important roles of principal is to communicate," said Sauce. "Communicate about everything. What's the status of the school, what are the challenges and successes and highlights of the school, what are the critical issues of the day that we need help or support or updates on?"
In fact, Sauce believes a principal is the chief communications officer of a school who needs to be able to unify the school community.
"Ultimately, you want to help galvanize the community around the singular success of the school," said Sauce. "But schools are big places with many voices."
To make sure a principal can account for all voices, they must be able to form relationships.
"I talk a lot about relationships and the ability to maintain, foster, cultivate, improve, and enhance relationships is so critical for any principal in any school," said Sauce. "As a principal, you're working with so many people. People of all ages, types, color, creed, backgrounds, experiences, that it's an important skill to be able to maintain relationships with folks from different places, who represent different views."
One of the most important types of relationships principals must have is with teachers in their school.
"In our business [the education field], you're either a teacher or supporting teachers … those are two job descriptions," said Sauce. "The ability to help teachers not only improve but know what they're doing well and do more of what they're doing well is also critically important."
Sauce acknowledges that working in this field can be very challenging, both for teachers and administrators.
"Being a teacher today, being a principal today is infinitely challenging … any teacher will tell you, I'm sure, just the kinds of individual needs that each student brings to the classroom these days, just seems to be increasing," said Sauce.
Sauce believes that although teachers and staff would like to offer a personalized approach to education for each student, it can be realistically challenging to make this work.
"Helping a teacher to address those individual needs, and for teachers to do so, it's a challenge every day of the week, every hour of the day, and teachers never stop thinking about those things, I know, and principals never stop thinking about how to help teachers with those things," said Sauce.
However, no matter the challenges, Sauce firmly believes in the payoff of meeting them and overcoming them.
"For me personally, it's the right work, it's what gets me up in the morning, and I know for so many teachers, it's the same," said Sauce.
Although Sauce is extremely busy nowadays, he has not forgotten the Chamblee community with which he spent two years.
"I'll always miss Chamblee and have kind of the same feeling of partnership and collaboration within the Chamblee community and I feel that same thing from a district standpoint here," said Sauce.
Among his favorite memories are those he made during his first days here.
"I'll always remember, my first year … I put a pretty comprehensive plan in place, I don't mind saying, to try to learn and discern the perspectives of the school community so that I could be informed as the new principal of what folks thought was working, what wasn't working, where we thought we needed to go," said Sauce.
He is extremely thankful for deciding to do that project.
"I'm always going to be glad that I did that because it was so informative and so enriching for me to get to know people and their views in such as structured way," said Sauce.
Sauce was especially impressed by how involved the Chamblee students are in the community.
"Everything that I did from there on out as principal just affirmed that the students at Chamblee were so interested in helping and making their community better in very real ways," said Sauce.
He also remembers another way Chamblee students impressed him.
"I'll always remember and love my lunchtime conversations with students in the cafeteria," said Sauce. "You may recall, I made a point, as often as I could, to kind of bounce from table to table and eat with students and boy, I tell you, I had some of the best conversations of my career sitting with students at Chamblee in the cafeteria at lunchtime."
Unfortunately, Sauce's experience was ended after two years. He can still recall a feeling of leaving certain topics unfinished.
"I think bottom line, my last year there … we were in the midst of a pretty significant transition," said Sauce. "Although I'm, of course, very happy with what I experienced while I was there with how the community rallied around that transition, the work wasn't done."
Sauce is describing increased enrollment and the possibility of building additions.
"I'll always look back very, very fondly on my time at Chamblee, and I think as a principal, it's the kind of job that your work is never done," said Sauce. "It's the kind of job that you could sit and list a hundred things, a hundred activities, a hundred experiences each year that you want to accomplish, and even if you're there 20 years, you probably won't accomplish them all."
However, at Griffin-Spalding, Sauce has found a new way to apply his initiative and hard work.
"I'm very happy in my system here at Griffin-Spalding County Schools," said Sauce. "That doesn't mean I wasn't happy at Chamblee … I was very happy at Chamblee and I'm very happy here. I feel fortunate to have been at Chamblee."
Sauce has found Griffin-Spalding to be a positive learning environment.
"We have a school district that's bold and innovative and willing to take on new, important innovative ideas for the sake of students, for the benefit of students," said Sauce.
Overall, Sauce is excited to keep working hard.
"My future plans are to continue to show up here at Griffin-Spalding every day and do the best work that I can do in service of our school community," said Sauce.
Even though Sauce has now moved on from Chamblee, he cherishes his time here.
"I will always, always, always, for the rest of my life, look back very favorably and fondly on my time at Chamblee," said Sauce. "I will always appreciate the way I was treated by students, by teachers, by support staff, by parents and community members of varying sort."
He wants to remind the Chamblee community that this is a special place.
"Chamblee is just a wonderful, wonderful place to work and live and learn," said Sauce. "I will just always, always, always root for the Bulldogs and watch how the Bulldogs are doing." 
About the Writer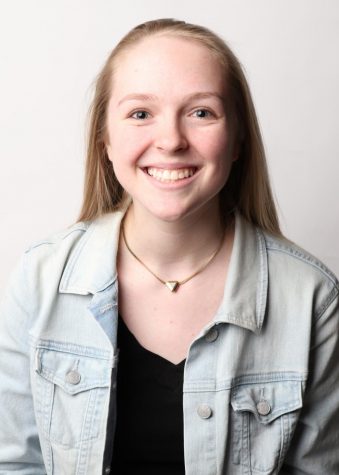 Hope Williams, Staff writer
Hope Williams is a senior staff writer. When she's not churning out articles, you can find her playing with her cats or going on a hike. This is her second year on the staff.