New Math Teacher Brings Wide Variety of Skills
Irvin Wardlow isn't your humdrum, boring, everyday math teacher. He's a little… different.
"I can juggle, I can ride a unicycle," he said, "I can do both at the same time."
The saga doesn't end there. Wardlow has dedicated his life to trying new things and experiencing everything he can. Before teaching, he was a stage actor, his favorite play being You Can't Take It With You. He's even tried comedy.
"Two summers ago, I attempted to do stand-up comedy, and had a lot of fun doing it, and had some success. It was just amateur nights, you know, open-mic nights, and I committed to doing that for two solid months in the summer," he said.
He prefers coffee over tea (except when he's sick) and calls himself a lifetime Spanish learner.
"I know lots of words, phrases, don't know if I'll ever be fluent," he said. "I try."
Wardlow comes to Chamblee from Chattahoochee High School. He imparts his enthusiasm for life into everything he does, including his ten years of teaching, and is excited to teach at his daughter's school.
"It's, in my opinion, the best school in DeKalb County."
Wardlow wants students to remember to enjoy these four years.
"Take advantage of the time you have here," he said, "live every day to the fullest."
About the Writer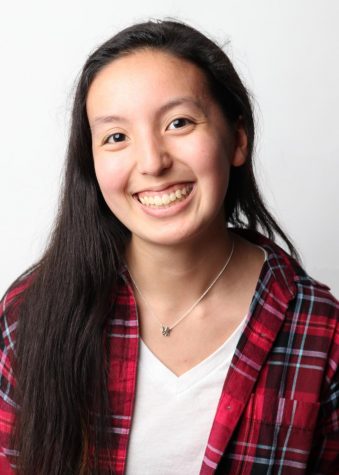 Marley Brock, Editor
Marley Brock is a senior editor. You can spot her wearing Disney-themed attire, screwing with the website, and reading (you guessed it) the news. This is her third year on the staff.