Ed Sheeran Is Not a Winner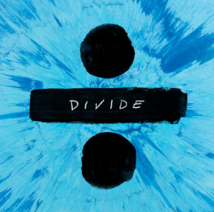 Hang on for a minute...we're trying to find some more stories you might like.
I will preface this article by stating the following: I do not know Ed Sheeran's music. Though I may know a few of the words to his sleeper hit, "The A Team" (and I do mean that literally! It certainly sent me to bed!), I am sorely unaware of what he's been up to and know little to nothing about the music he's made as of late.
That said, I'm sick of him.
I'm sick of the hype surrounding Sheeran. I'm sick of the unmelodic and supposedly catchy "Shape of You". I'm sick of the signature red hair and glasses. I'm sick of his albums doing commercially well and I'm sick of the uncontrollable success that he's been enjoying throughout the span of his career.
My inner feelings of disregard for the singer were never quite pronounced — until recently (precisely, on January 28, 2018, or the night of the 60th Grammy Awards). Sheeran was nominated for two Grammys; in the category for the Best Pop Vocal Album, he was nominated for 2017's "÷," an album that already sounds like it's trying too hard based on its title. Many of the nominees in this category were well-deserving, and despite Sheeran's unexplainable dominance of such award shows in the past, I thought others might have had a good shot. Lady Gaga's "Joanne," a heartfelt country-pop ode to her family and to her late aunt, was nominated, and though it definitely had some shortcomings, it showed a strong change in musical style and a reinvention for the singer (certainly much more of a reinvention than entitling every album a different mathematical symbol, as Sheeran is historically inclined to doing). Kesha's "Rainbow," was also nominated, and was culturally extremely significant in that it marked Kesha's comeback from rather tumultuous years marked by sexual and physical abuse at the hand of her former producer. Lana Del Rey's "Lust for Life" was also nominated, and though I am a huge fan of the singer, I believe that this album objectively deserved the award. Though the album stayed true to the singer's hallmarks of moody, Hollywood-tinged songs, it marked an assured and interesting shift in the singer's disposition from dramatic and morose to more optimistic.
Alas, Sheeran walked away with the award.
My feelings of resentment for the singer boiled over. I'd never felt more maddened by his and his music's existence. Despite my total ignorance to his discography, I'm sure he did not need yet another Grammy and, in my opinion, there was no way he could have deserved it.
In an effort to make this opinion article less biased, I have decided to myself review some songs off of "÷" in an incredibly and unreasonably biased way. Though I do not now seek to offend any of his fans, many of whom I consider friends, I will inevitably be doing so throughout the course of this op-ed (or perhaps I already have). I apologize sincerely, but I'm also not sorry whatsoever. Take cover, Sheeranites:
Eraser: Sheeran dabbles with rap in the verses here, and this is not a necessarily good thing.
Castle on the Hill: I feel like I am listening to a cover band of the Fray. This is trying with all its might to be nostalgic and feel-good, but stops short of doing anything really innovative with those feelings. I did like the lyric, "But I can't wait to go home," because, honestly, I'm just as excited for him to do so. Please go home and stay there. The Americans don't want you anymore, Eddie!
Dive: Wow! This really is like every other song I've ever heard. If this took Sheeran more than 5 minutes to write, I'd be worried about his intelligence. I have nothing else to say about this song because nothing except its overwhelming simplicity stands out to me.
Shape of You: I think this is the first song on Spotify I've ever seen that's reached over a billion streams; this said, I will be boycotting Spotify and working hard to make sure it is destroyed. This song is marginally better than some of the other selections I've heard from the album thus far, but this doesn't say much, and I still think Ed more than missed the mark on several counts here.
Hearts Don't Break Around Here: Ed has bounced back after the gruesome breakup around which the previous song was centered. Unfortunately, bouncing back for him means boring for us. This is probably the least complex song I have heard in my entire life, and I am struggling to not skip to the next song.
What Do I Know?: Philanthropist and major peace advocate Ed Sheeran makes an appearance here, though nobody asked him to. He makes sure to let us know that, yes, he did not go to university, but that he still can contribute to society and change the world with love! Perhaps he should reconsider his decision to skip college and go back to learn how things are just not that simple; I don't know what I expected, though — all of his songs are astonishingly simple and too easily contrived, so why should his platitudes about world peace be any different?
Barcelona: Sheeran has arrived in the hub of Catalonia's independence movement, but this doesn't seem to bother him. He's just glad to be dancing in Barcelona with his bae… and he make sure we know it throughout the song. To finish my dissection, allow me to copy and paste a particularly inspiring part of the chorus: "In Barcelona; Barcelona; Barcelona; Barcelona; Barcelona; Barcelona; Oh, Barcelona."
Save Myself: Sheeran closes the album with a heartfelt piano ballad. I'll excuse the simplicity here; piano ballads frequently rely and thrive on sparseness. And hey, this one really isn't half bad.
Overall, the album is good enough to perhaps be used as elevator music, but to treat it as anything more than this is simply false. The glaring simplicity exposes the underlying shortcomings that may not be seen at first glance. Throughout the album, Sheeran revels in his image as 'not the coolest guy,' and though he may succeed commercially as a result, his music and its unimaginative nature didn't deserve the acclaim it received — and it certainly didn't deserve a Grammy.
About the Writer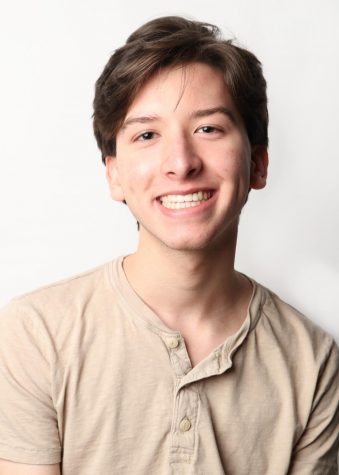 Ethan Rotnem, Editor-in-chief
Senior Ethan Rotnem is an editor-in-chief. He enjoys walking his dog, recommending music to his friends, and looking at cities on Google Maps. This is his third year on the staff.