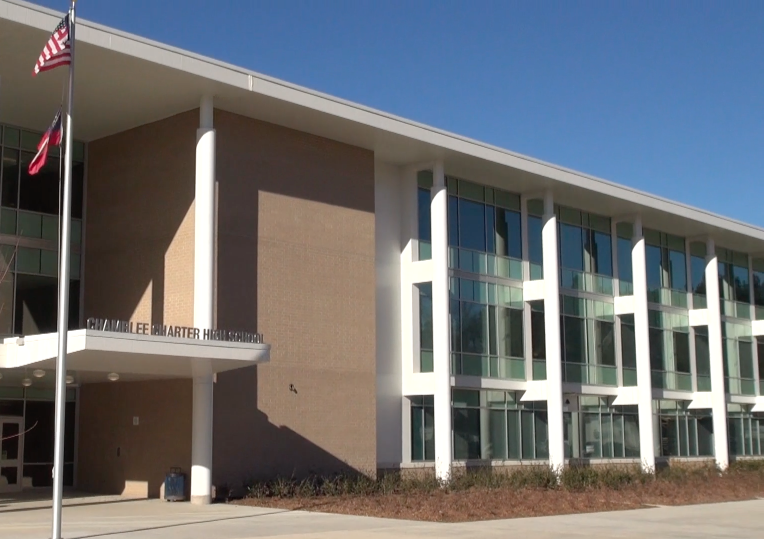 The Blue and Gold is the official student run newspaper of Chamblee Charter High School in Chamblee, Georgia.
From Wikipedia:
"Chamblee Charter High School is a public secondary school located in Chamblee, Georgia which serves 1512 students from ninth to twelfth grades as of the 2010-2011 school year and is the second oldest high school of the DeKalb County School System, opening in the year 1917. Chamblee's current principal is Dr. Norman C. Sauce III.
Chamblee is a magnet school and therefore accepts students from all of Dekalb County as well as from its local district. Chamblee was named a National Blue Ribbon School of Excellence in 1996 and is one of 27% of schools in Dekalb to make the AYP of the No Child Left Behind Act. CHS was ranked 215 out of 1500 best public high schools by Newsweek magazine. Its students' SAT scores are ranked first in Dekalb County and sixth in the state of Georgia.
When adjusted for differences in demographics, Chamblee High School has the highest SAT scores of all Atlanta-metro schools (including Cobb, Gwinnett, and Forsyth). Its 84th percentile ranking is superior to Walton (73rd percentile) and other suburban counterparts. The student body also has one of the highest acceptance rates to tier 1 colleges and universities in the state of Georgia."