Senior and Student Body Elections: Candidates and their Initiatives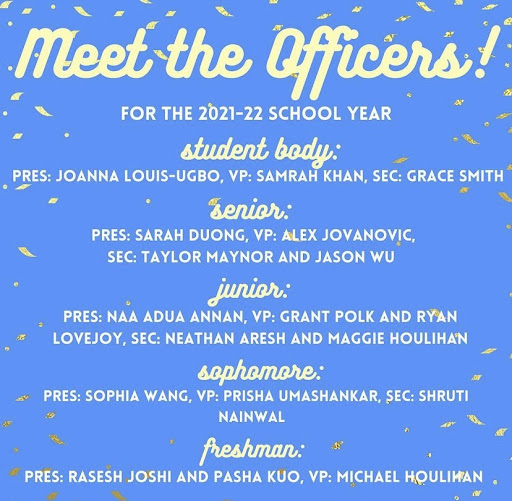 As the beginning of the first semester progresses, Chamblee's student government elections are coming to a close, but with quite different circumstances than previous years. For student body candidates specifically, the competition has been limited and they are pushing to ensure that their last year is the best year. 
Student Body Student Government Association
Joanna Louis-Ugbo ('22), who was also the Student Body Vice President from 2020-2021, is currently running unopposed for the same position. 
"I love running unopposed because I was so worried that I would have to run against others and I could lose, so I was over the moon when I realized no one else was running," said Louis-Ugbo. "Last year's election was very tiring, especially because I was running against a senior."
Her specific initiatives include bettering homecoming week and continuing to emphasize the importance of mental health in school. 
"I know a lot of past candidates touched on [mental health] but nothing's really been done, mostly because we were virtual or we didn't really have the resources," said Louis-Ugbo.
Instead of brushing off the importance of monitoring mental health, Louis-Ugbo is taking matters into her own hands. 
"I'm trying to contact Ms. Coleman, who works for Chamblee Cares," said Louis-Ugbo. "I think it would be helpful to provide workshops and train the staff to recognize signs in students; it might sound difficult, but it doesn't hurt to try."
She also wants to better the environment of high school for underclassmen, as for most, being in the building is new territory. 
"I want to make Chamblee a fun place to be, because when we look at graduation rates we look at ninth grade success, and if they don't do well in their freshman year they're less likely to succeed in the rest of their high school careers," said Louis-Ugbo.
The student body vice-presidential position is also unopposed, and the singular candidate running is senior Samrah Khan ('22). 
"It feels really good running unopposed," said Khan. "I remember freshman and sophomore year, there was so much competition and stress running, and this year, I felt like everyone knew where they stood and how they've helped in the club."
Along with the rest of the candidates, her role in SGA did not start this year. Her experiences have even allowed her to discover a new passion.
"Last year, I started the SGA Instagram account with Grace Smith," said Khan. "It's been really fun, and because of it, I realized I wanted to do graphic design in the future, and the account has let me play around with it and explore it."
The student body secretary position is not unopposed, but there are a mere two candidates: Grace Smith ('22) and Oishee Akter ('22). Both candidates have experience, but they ran for different reasons.
"I wanted to run for secretary because since last year, I've gotten a lot more involved with the club, and I just wanted to have a bigger role and more of a say," said Smith.
As for Akter, she felt it was her duty to run for secretary, due to her personal experience. 
"I've been supporting our class as a representative since freshman year, so I have a lot of experience; I've also spoken to our sponsors, Ms. Clark and Ms. Kaspar, and then talked to our class in general," said Akter. "I feel like I'd be a good fit to do this for our student body as a whole."
Generally, secretaries take the minutes of meetings, and both candidates felt their notes would be important to the success of the initiatives. 
"I want to make sure my notes are accessible to others, even if they're not in SGA. I want to make sure everyone knows what's going on around the school," said Akter.
Past Precedents
One of the main forms of the SGA's involvement with the rest of the student body is "What's on Your Mind Wednesday," where all of the officers sit at one table during lunch, and anyone can come up and provide input and ideas. 
"The lunch table with officers obviously disappeared when COVID came around, but it would be beyond beneficial to bring it back," said senior secretary candidate Leon Cohen ('22). "Just because we missed it one year, it shouldn't completely disappear and students should still be able to communicate with officers."
Additionally, officers are excited to bring back traditions and activities that help our student body bond. 
"I would try to incorporate the scavenger hunt and bake-off again. I think it would be really good to start them as a yearly tradition," said Smith.
These activities and festivities serve the purpose of making school a more enjoyable environment for all involved. 
"It's important that we deal with the homecoming decorations, pep rallies, the virtual spirit week, the bake-offs, scavenger hunts, the "Screen on the Green" movie nights, and hot chocolate before finals, to make school more fun," said Khan.
With all of the hardships surrounding having school in a pandemic, SGA promises that they are determined to truly listen to the student body and keep school fun.
About the Writer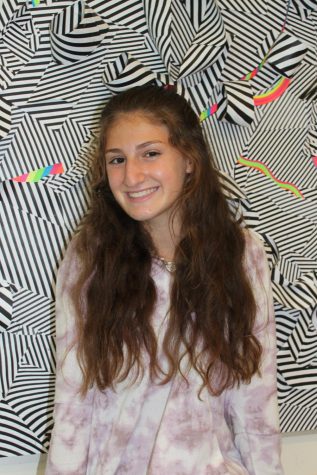 Allison Lvovich, Staff Writer
Allison Lvovich is a senior, and this is her second year in journalism. In her spare time, she plays/teaches tennis and plays chess. In 5 years time, she sees herself doing something related to statistics. One movie that encapsulates her Chamblee experience is "Legally Blonde."