Chamblee is No Place For Hate (as is Stone Mountain)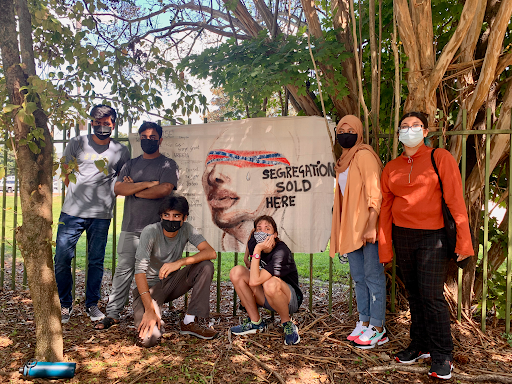 Chamblee students may have noticed yellow stickers popping up all across the school. These decals were made to promote one of Chamblee's clubs, No Place for Hate, whose logo is emblazoned on the stickers.
"I started [No Place for Hate] in January of 2019 here at Chamblee," said club sponsor Sally Stanhope.
No Place for Hate, which has member clubs in schools across the United States, is fairly new at Chamblee but is trying to make a difference.
"It works on fighting bigotry and hate against all communities and making Chamblee a more friendly and peaceful community," said Rudraksha Bhukhanwala ('22), co-president of the club.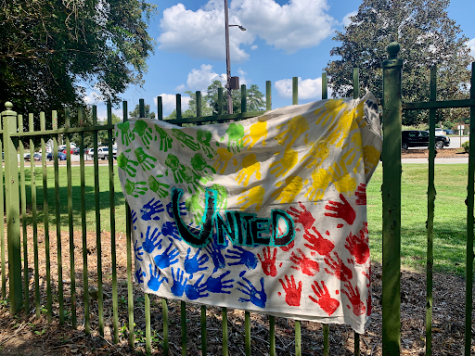 The club works alongside the Anti-Defamation League, or ADL.
"The Anti-Defamation League is an interest group, and they try to create programming and position the government on behalf of making a more inclusive society," said Stanhope. "They originally stemmed out of antisemitism in Atlanta, the antisemitism that led to the lynching of Leo Frank in 1915, but now they fight all forms of hatred from anti-Black racism to anti-trans legislation."
The club hosts several events throughout the year, sometimes with the help of ADL.
"We try to bring everyone together basically, […] so we do different sorts of events and we try to bring people who don't really know each other or wouldn't normally be able to talk to each other," said No Place for Hate secretary Talha Antik ('22).
One of their recent events was hosted at Stone Mountain.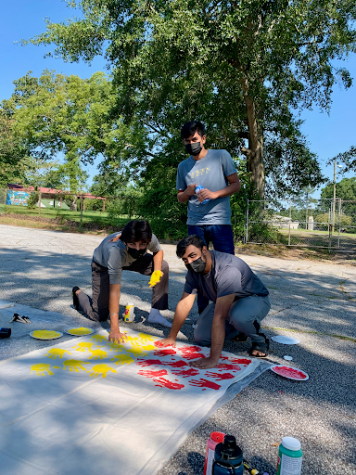 "We worked with an organization called the Stone Mountain Action Coalition. And we created murals to educate people about the purpose of the park being kind of a den for white supremacy. Stone Mountain is the largest Confederate memorial in the world. It has a nine story carving of three slave owners who fought to defend slavery in the Civil War, and Jefferson Davis was the president of the Confederate States of America," said Stanhope. "And so we made kind of murals and yard signs and then we walked down the mountain and we hung them on the gates of Stone Mountain, and the weekend we did it was the Yellow Daisy Festival, which is an annual tradition that Stone Mountain does that's happened since 1963. And so we're just trying to call attention and remind the visitors that the mountain isn't only a beautiful place to watch and go to, […] but it's also a place that promotes this very limited view of our society."
During the event at Stone Mountain, members hoped that they helped educate visitors to the park.
"I certainly saw many changes in people's faces that they were very happy that we were doing this," said freshman Riasha Ullah ('25).
The club plans on completing more events throughout the year to eliminate hate, some of which, unlike the Stone Mountain project, are annually recurring.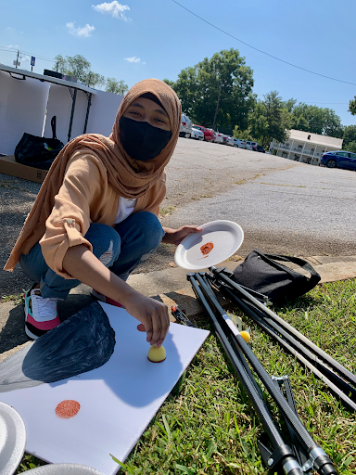 "My favorite [event] would be the Martin Luther King event they do every year in January, and we just go to a different school and different people speak," said Antik.
Some events are also to help form new bonds across several schools' No Place for Hate clubs. 
"[We're doing] a scavenger hunt. It's gonna be at Georgia Tech, so it's gonna be more of a fun event," said Bhukhanwala. "We're hoping to make that a very big scale event and it'll be like a competition between several groups, you can make new friends."
Students hope that joining a club like No Place for Hate could help make a big difference at Chamblee. 
"There's just so many things racism, discrimination, we just have to get rid of," said Hasan.