A Definitive Dandy Donuts Ranking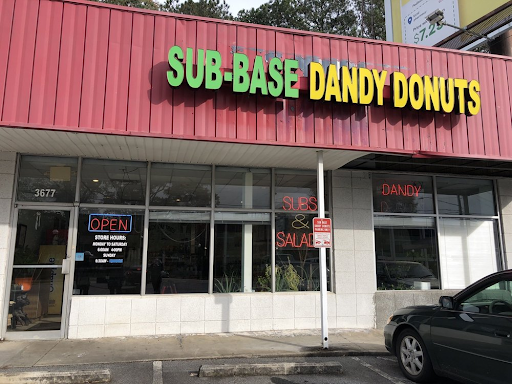 Dandy Donuts. Beloved by many students and staff, the humble sub and donut shop lies directly across from the front of the school. Every day dozens of students and parents purchase various baked goods at extremely reasonable prices. Various types of donuts sell out faster than others, and a topic of debate at the school is which donut reigns supreme at Dandy's. To answer this, I have created the ultimate ranking, listing all of the options from best to worst.
Apple Pie: Tastes as expected. Extremely good and with just the right amount of sweetness and variation in textures. 9.5/10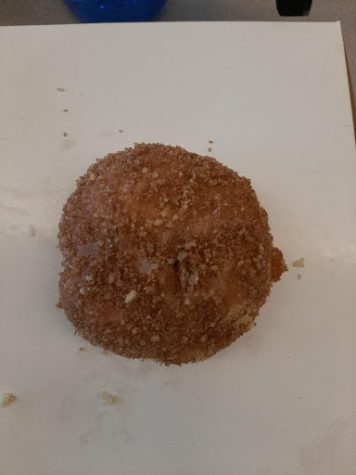 Apple Fritter: My personal favorite and go to purchase when I visit. It tastes like the interior of an apple pie, but solid and in donut form. 9/10
Lemon Donut: A favorite of many Dandy customers. Just the right amount of lemon to be enjoyable. Sweet but still lemon-y. 8.9/10
Honey Dipped: The standard donut purchase from Dandy. A favorite of many. Not too sweet, but still enjoyable. 7/10
Blueberry: Another of my favorites. It may not taste like real blueberries, but it makes up for it in the level of sweetness and the texture. Reminiscent of a blueberry muffin. 6.9/10
Chocolate Boston Cream: I'm not the biggest fan of Boston creams, but the chocolate works very well with it. 6.5/10
Sugar Sprinkled: The sugar is a great spin on the regular honey donut. 6.5/10
Regular With Chocolate Frosting: Crumbly and dense in the typical Dandy way. The chocolate works wonderfully as an accent to the standard donut. Not too sweet. 6/10
Sour Cream: Does NOT taste like sour cream. In fact, it tastes like a standard donut, just a bit smoother. It has the classic dense Dandy texture. 6/10
Blueberry Jelly: Not the biggest fan of jelly donuts, but this is arguably the best out of the jelly donuts. It's not too sweet and it works well with the donut. 6/10
Regular Twist: A regular donut, but with a twist. A little bit sour. 6/10
Raspberry Jelly: Okay for a jelly donut, not too sweet. The texture of the jelly can be off sometimes. 5.3/10
Danish: An abnormally shaped donut. Tastes fairly standard. It's buttery and sweet with good texture. 5/10
Honey With Chocolate Frosting: The chocolate-regular combo is good, and tastes like a traditional donut since it's in the original donut texture. The honey doesn't work great with the chocolate, though. 5/10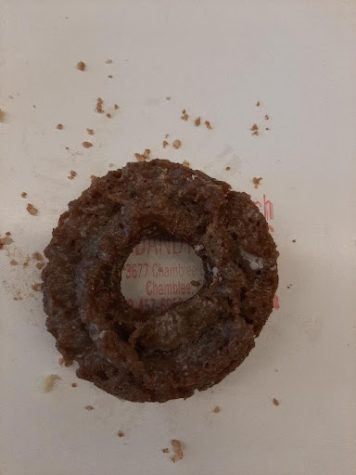 Cinnamon Twist: Doesn't live up to the OG twist. 4/10
Boston Cream: Doesn't work as well without the chocolate. The cream is an odd texture and taste when you are just eating a regular donut. 3.8/10
Chocolate: In the dense style, the chocolate isn't as good as the other dense donuts. It's a bit too crumbly and soft. 3.5/10
Chocolate with Chocolate Frosting: More structure than the regular chocolate but way too street. 3/10
Strawberry Jelly: Way too sweet, doesn't have the redeeming qualities of the other jelly donuts. 2/10
As a disclaimer, these donuts were sitting in a box for some time as I prepared my mind and spirit to ingest copious amounts of pastry. Additionally, many of them touched each other in this process. I tried to keep the rating somewhat objective, taking in input from my peers with whom I shared the donuts.
I have not been paid or sponsored by the establishment in any way, but I recommend and endorse it nonetheless. It's a great place to stop by when you have a few dollars to spend. I managed to get their entire selection for a mere $20 bill.