Born to Run: Chamblee Cross Country Season Nears End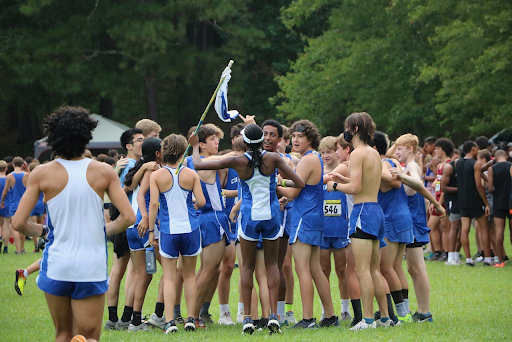 It has been more than two months since Chamblee Cross Country's first meet of 2021, and the season is coming to a close. With all but the region meet and state championship passed, the experienced team is looking back at the season, and their cross country beginnings, with a new perspective.
"I used to run 5k's when I was younger, and one big thing I like about cross country now, is just the race aspect of it," said Chamblee senior and varsity cross country runner Ashvij Hosdurg ('22). "So, racing against other schools is a really fun part. [I also] really like the team aspect. […] It's not, 'Just one person can carry the team,' all of us have to be fast, otherwise we're not going to place well at meets."
Cross country is scored as a team sport, yet is individualistic in nature, as runners can't rely on anyone but themselves to get them across the finish line. So how did Chamblee's team members come to get involved in the sport?
"At first it was really to stay fit for lacrosse season in the spring," said Hosdurg. "But I'm getting more out of it now."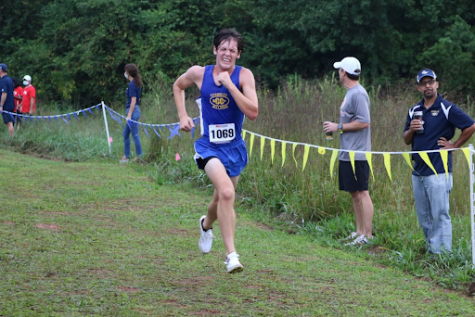 Sophomore and varsity team member Matthew Coates ('24) made a similar decision thanks to the impact of the COVID-19 pandemic on the 2020 seasons for school sports.
"Basketball got canceled last year because of COVID, and so I decided to run track," he said. "I ended up being pretty decent at it so I decided to run cross country, too, this year."
Eli Scruggs ('22), a senior on the varsity team, related his past experience to these humble beginnings.
"I started in eighth grade,  I was really bad at pretty much every other sport," he said. "Cross country seemed like it didn't really take any particular talent to get into, and I was like, 'I can do this.' And I kind of didn't really care about it, or take it seriously at all in eighth grade, because I was just doing it with my friends. And then I got kind of good at it, and honestly just kind of went with it."
In a sport that revolves around beating the clock, personal goals are an important part of improving.
"I've been trying to get under a 19-minute 5k this year, and I did that [at the county championships]," said Scruggs. "And now I'm trying to get under 18 minutes, which is a really insane amount of improvement in two weeks, but I don't know, I think I can do it."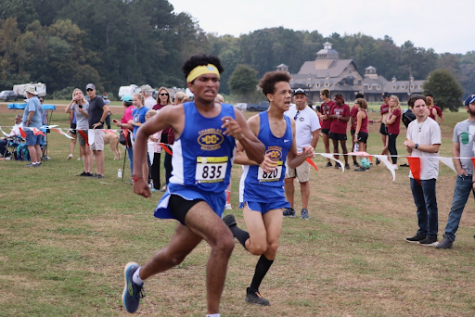 Hosdurg spoke about how his goals have changed over the course of his two seasons running cross country.
"When I first started, I really didn't think that I would improve that much, I just wanted to get at least under 22 minutes for a 5k," he said. "I started going to summer training, and then I ended up getting […] top eight at our first time trial of the year, which was pretty surprising for me. So I've started gradually decreasing my time, and right now my goal is to get under 19 minutes for our regional [meet]."
Besides overall time, Hosdurg has isolated specific parts of his race in which he wants to improve.
"So the last bit of the race where you got your last .1 mile is called the kick," he said. "Some people will just do a straight-up sprint, use all their energy up, and that's one bit where I find I need a little bit more work — I'm losing too much energy during the race. Also, with my starts, I feel like I can improve more. I kind of find myself in the back, and it gets kind of tough to pass people during the race."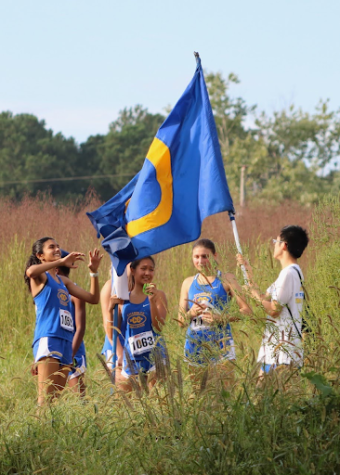 With the bulk of the season behind them, the team reflected on the high points of the past few months. They did very well at the County Cross Country Championships on October 5, in which Scruggs and Coates, among others, broke personal records in the 5k.
"As a team, we got second at County, and individually I got fifth in varsity at County which was pretty big," said Coates. "I PRed in the 5k, and broke 17 [minutes]."
Every season comes with its low points as well, however. Coates and Hosdurg thought back to races that didn't go their way.
"[I had] two really bad races," said Coates. "I got like 30th or something and just fell off for about two weeks. I also got hurt at the beginning of the season, but I was able to come back from that."
Hosdurg has only been improving since early September, when he experienced his low point of the season.
"We had a race at Milton High School, and I did not finish well at all," he said. "I got a cramp in the middle of the race, and I basically hobbled my way onto the [finish] line."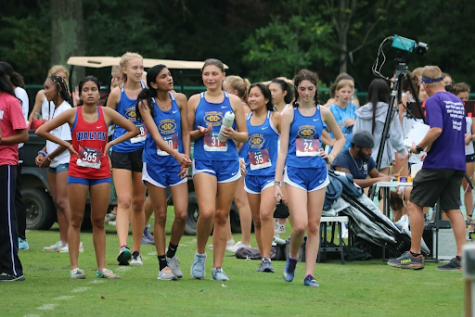 With all that in the past, the team is focusing their energy on preparing for the Region 5-AAAAA Meet, and hopefully, the 2021 GHSA Cross Country State Championships. Since the Region results determine Chamblee's qualification for the State Championships, it is imperative that they place well on October 27, when the regional meet is held in Decatur. 
The team's goals are pretty simple:
"Just make it to State," said Scruggs.
Coates and Hosdurg shared the same view.
"I just want to make it to State, for the team," said Coates. "That's the goal, winning. Take it one step at a time, I guess, but just make it to State."
But regardless of Wednesday's outcome, the team is pleased with the season they have had, the friends they have made, and the races they have won.
"It's been a good ride," said Coates. "It's been really fun. [I've had] a lot of learning experiences, being in my first year. It's just been something that I'd recommend to anybody."
Update:
Chamblee girls' Cross Country finished 11th in their division, with senior Olivia Tabron ('22) finishing 11th individually. The boys' team finished 10th in their division, with sophomore Matthew Coates ('24) finishing 18th and junior Will Elder ('23) finishing 21st.