The Ultimate Christmas Song Ranking Compilation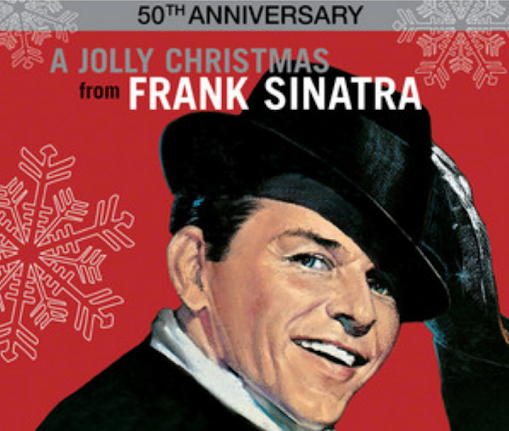 As temperatures begin to drop to levels described by staff writer Adam Pohl as "nippy," we are entering the time where public and private places across the world begin to ring out all-too-familiar seasonal tunes (see the graph below). Recently, I was faced with the creation of my own holiday Spotify playlist. It ended up looking very similar to my compilation from 2018, but it did bring back strong memories of the times that I've had with my family listening to these songs. And so, despite feedback received from my last "classic" ranking, I've decided to compile some of the best Christmas songs for you to enjoy this year.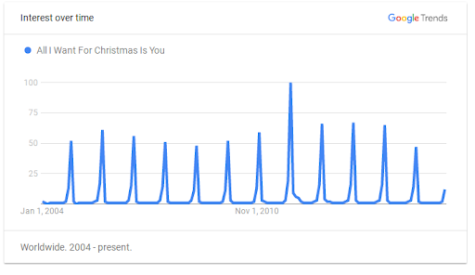 # 10 – "Feliz Navidad" by José Feliciano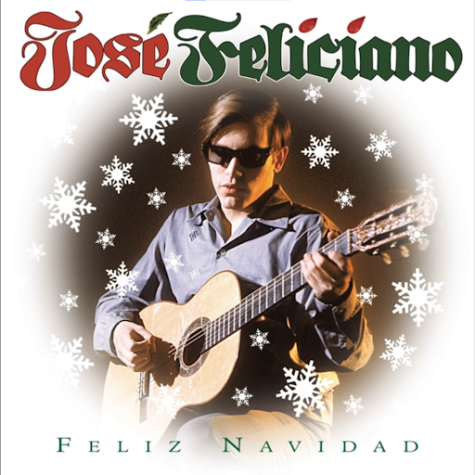 Starting off our list is a – dare I say it- classic Christmas song. A favorite of many, the song finds popularity despite its simplicity, having only one verse and one chorus. The former is in Spanish, the latter in English. Myself, I enjoy "Feliz Navidad" because it's fun to sing along to, especially with friends. Everyone knows the lyrics, and the tune ends up stuck in your head for the rest of the day, if not the rest of the holiday season.
# 9 – "Have Yourself A Merry Little Christmas" by Frank Sinatra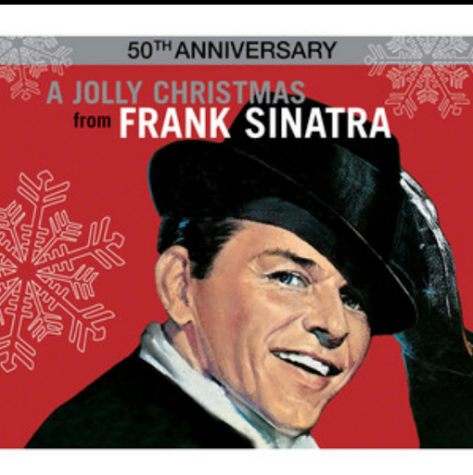 "Have Yourself A Merry Little Christmas" simply makes me want to do just that. Frank Sinatra lulls the listener into a proper holiday feeling with his deep voice. Slower-paced than some of the other songs on this list, this track serves as a great way to kick off any festive activity. Making hot chocolate? Putting up Christmas lights? This song will go along spectacularly.
# 8 – "Wonderful Christmastime" by Paul McCartney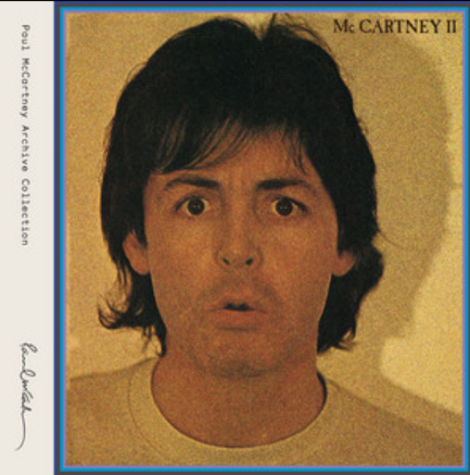 A bit more of a funky beat, "Wonderful Christmastime" is by Paul McCartney, bassist for the Beatles. It's a unique take on a traditional Christmas song. I enjoy that it brings a bit of life into what might become a one-tone compilation of Christmas music. Some people dislike the song, but I think that the quirks are what makes it so special.
# 7 – "Silent Night and Joy to the World" (As a Pair)
Every year, my family and I listen to these songs while lighting candles. It's a fun experience, and the music is great as well. When paired together, they contrast greatly. "Silent Night" is slower and lower. "Joy to the World" is faster and higher. However, the contrast creates a great compliment, and I always enjoy hearing these songs even if they are more traditional in nature.
# 6 – "Run Rudolph Run" by Chuck Berry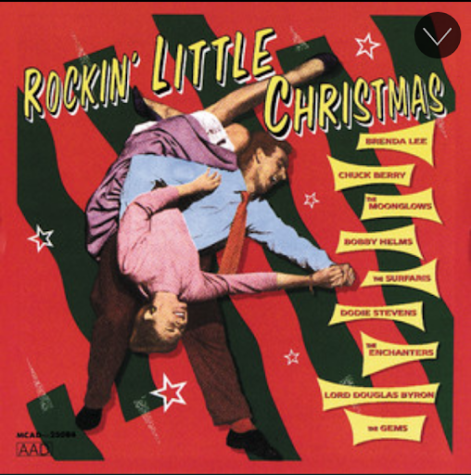 A "rockin'" and peppy song, "Run Rudolph Run" is a fun song for the holiday season. Chuck Berry's singing and accent add to this effect. The premise is Rudolf taking Santa and his toys to town. It's admittedly ridiculous, but it stands out as a lighthearted and funny song where many are more morose.
# 5 – "Sleigh Ride" by the Carpenters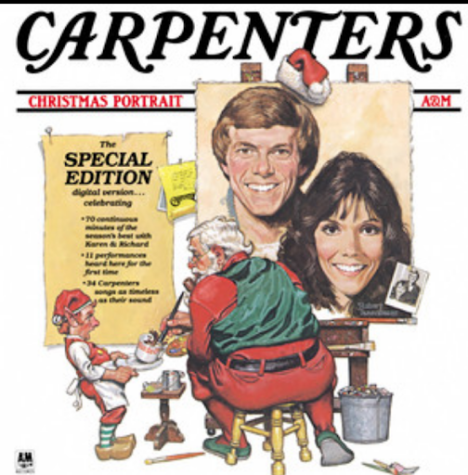 "Sleigh Ride" is one of the songs that always end up on my family's Christmas playlist. It's a celebration of friends and Christmas activities all around. A great song with even better vibes.
# 4- "We Wish You A Merry Christmas" by John Denver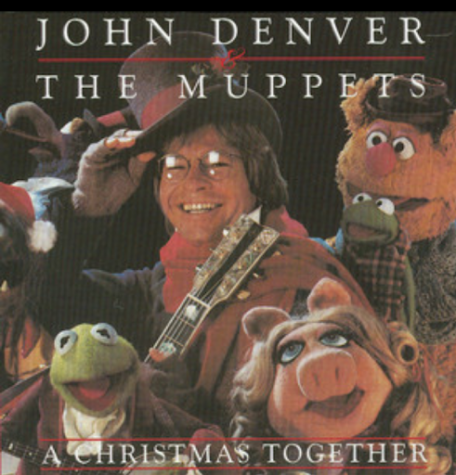 In all honesty, "We Wish You A Merry Christmas" can get annoying after a while (by intention, likely). However, the John Denver version with the Muppets is absolutely priceless. "Piggy" pudding with bacon makes me laugh every time I listen to it. Short but sweet, this song is great for some humor.
# 3 – "It's Beginning to Look a Lot like Christmas" by Michael Bublé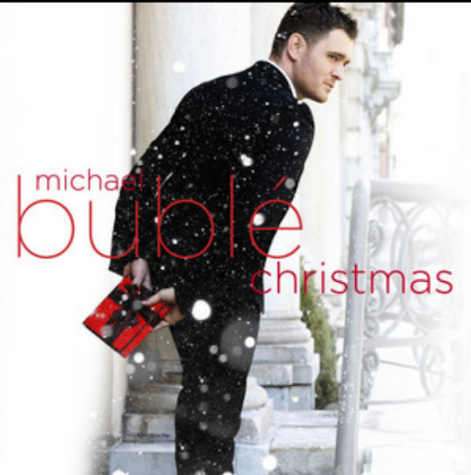 In my opinion, this is my favorite "entry" song into the Christmas season. Its description of Chicago transitioning to the Christmas season is special to me since I was born there. However, that's not the only reason why I enjoy this song. The entire feeling that you get from hearing it is perfect for when you are building up that pre-holiday hype. It does a great job of copying that sense of anticipation that you get when you start seeing Christmas decorations everywhere.
# 2 – "Jingle Bells" by Barbra Streisand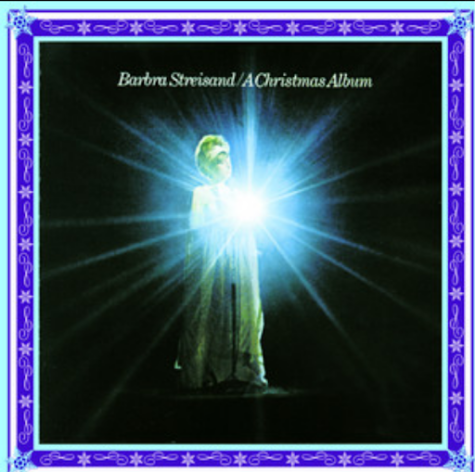 This is one of my family's favorite Christmas songs. I have many fond memories of listening to it during the holiday season with my parents. We always play it while putting up the tree. It's an awesome twist on "Jingle Bells." It's much more interesting with various pace changes and a summarily more interesting sound than regular. While it is fun to sing along to, you might find yourself out of breath by the end!
# 1 – The soundtrack to "A Charlie Brown Christmas" by the Vince Guaraldi Trio
"A Charlie Brown Christmas" is one of, if not the, most beloved Christmas movies in my family. Every year, we gather around the television and enjoy watching Snoopy skate on the frozen pond, the Peanuts cast attempt to put on a Christmas pageant, and of course Charlie Brown and Linus buying the last real Christmas tree in a sea of commercially efficient metal substitutes. It's a heartwarming film, and the accompanying soundtrack is no different. Tracks such as "The Christmas Song," "Christmas Time is Here," and "Linus and Lucy," never fail to put me right into the spirit of the holidays. Personally, my favorite of the set is "Skating." It's always my first addition to the year's playlist, and it will remain that way for years to come.
Honorable Mentions
These songs are all great and are sure to put you into the Christmas spirit. They just barely didn't make the list!
"Little Saint Nick" by The Beach Boys
"Mele Kalikimaka (Merry Christmas)" by Bing Crosby
"Rockin' Around the Christmas Tree"
Conclusion
As a disclaimer, all of these are (obviously) just my opinions. Everyone will have their own opinions based on their own experiences. Hopefully, some of these suggestions will inspire you to get into the holiday spirit with some new songs!