Introducing Chamblee's Underclassmen Sports Prodigies
Chamblee High is notorious for housing many talented and young student athletes. From soccer to softball to swimming, Chamblee's athletes always go above and beyond. And now that these young athletes are able to attend high school in-person, they are eager to continue their sports again. 
This year, the Chamblee varsity softball team made it to the Elite Eight of the state playoffs tournament in Columbus, Georgia. Freshman Kate Sarago ('25) describes her experience in Columbus. 
"I felt like there's so much pressure on me," said Sarago. "Like during that [game] the whole stadium was just watching me. The other team was cheering against me."  
Sarago found her love for softball at seven years old and played recreationally until she was 11. She has played on many travel teams and currently plays for the Atlanta Vipers. 
"[The Atlanta Vipers] is like a really high-level team, and it's really competitive," said Sarago. "They expect a lot from you, but it's also really fun. And on that team, I won a national championship and got to travel to California and Colorado to play."
Her school softball journey began in eighth grade and continued as she tried out for the high school team. 
"To be honest, I was kind of expecting myself to make it [because] I'm kind of like a high-level player," said Sarago. "So then I made it [and] I was like, 'Okay, here we go, I have to try to prove my spot on the team.'" 
Sarago often looks to her parents for support at tough moments.
"They always support me no matter what I do, [even] if I'm doing bad. This is why I'm doing really good," said Sarago. "They still support me because they know that softball is not my whole life."
She aims to continue her softball career at Duke University or the University of Georgia. 
The Chamblee swim and dive team boasts several young athletes. Lilly Cadence Smith ('24) is an integral part of the team's success.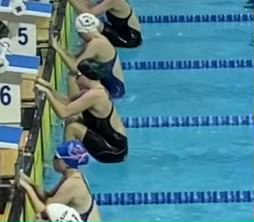 "I started doing [swim] when I was younger at Dynamo [Swim Center], but I've been swimming competitively for like three years now," said Smith.
 Smith has accomplished a lot in her swim career so far. 
"I got five state cuts last year for [Georgia] Senior State, not just the high school [level]. So I think that so far, that's my biggest accomplishment," said Smith. 
However, her success doesn't come easy as she works hard, spending countless hours in the pool. 
"We probably did about three practices a week for about an hour to an hour and a half. But now we have eight practices a week and I'm in the pool 17 hours a week," said Smith. 
Along with the swim team, Chamblee's dive team has accomplished divers, including sophomore Jack Rourk ('24). 
"In high school when I was going into freshman year, my friend in the grade above me told me about diving and got me on the team," said Rourk. 
He started diving about five to six years ago and has improved greatly. 
"I went to [the] state [competition] and I also won county last year," said Rourk. 
He has faced his fair share of obstacles with diving, but always knew how to bounce back.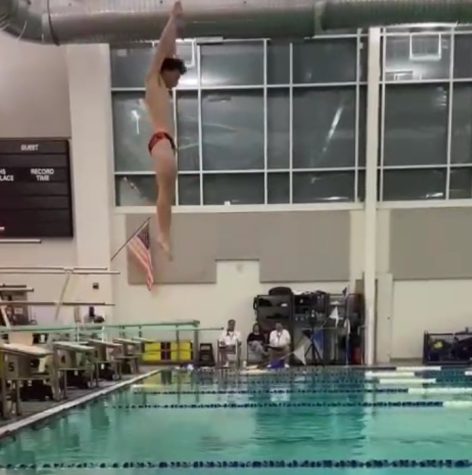 "It's been hard but also fun," said Rourk. "And there's been times when I felt worse than everybody. But I never wanted to quit because I wanted to be better than everybody. So it just motivated me to try harder."
Finally, Isabelle Coursey ('24) holds a spot on Chamblee's varsity tennis team, though only a sophomore, and is a very experienced player. 
"I started playing [tennis] more competitively when I was nine years old and then I just played since then," said Coursey. "I played mostly tournaments like, national level but I don't really play on teams outside of school." 
She looks up to professional tennis player Emma Raducanu when she needs motivation.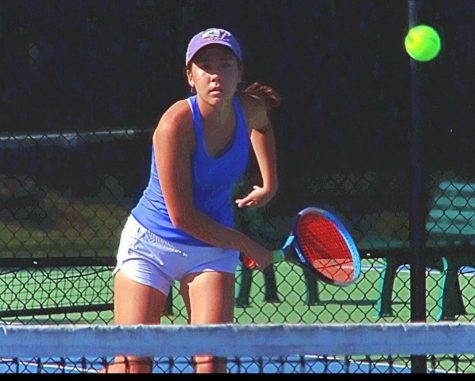 "I got really inspired by Emma Raducanu; she's like the new teen tennis player right now," said Coursey. "And she works really hard and then she came out and won the entire U.S Open so I wanted to also play better."
Overall, her tennis journey has been filled with various ups and downs and significant memories.
"My favorite part [of playing tennis] so far has actually been last year when I was on the varsity team. I [have] just never been in that kind of team setting before, and it felt nice to have a lot of people cheering for me," said Coursey.