Virtual School, Take Two…OR Not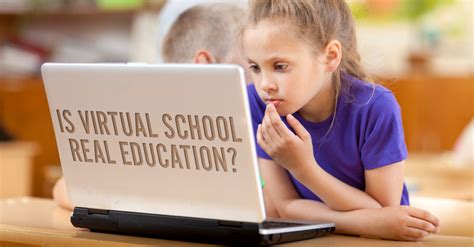 With the newest surge of the Omicron variant, COVID-19 has once again become a forefront in the minds of the Chamblee students and staff. With the momentary return to virtual learning after winter break, many begin to wonder what the future might hold for school in a pandemic.
As it stands now, according to a letter from Governor Brian Kemp and Public Health Commissioner Kathleen Tomey, teachers are allowed to return to school despite a positive test, as long as they remain asymptomatic and wear masks. This has created quite a stir throughout the student body.
"If teachers are asymptomatic, they still get to teach in the school. They should not be doing that. It isn't safe," said Eshal Siddiqui ('23).
As the policy makes its way into students' conversations at Chamblee, the disdain for it has seemed to grow.
"Maybe if teachers are sick, don't let them come to school, even if they're asymptomatic. Let's not do that," said Emilia Lowe-Pederson ('24).
Many believe the increase in cases should have kept the school virtual for a while longer.
"I think being back in school is probably something that's good," said Yonatan Nemenman ('25), "but it shouldn't have been done so early with the COVID cases still going up."
Others aren't satisfied with learning virtually.
"I don't like virtual either, because it's just really exhausting and it takes a lot of your motivation away. The teachers don't really know how to operate the technological things that are required for [virtual]," said Lowe-Pederson.
Many students feel it would be the least efficient solution for safe teaching.
"I personally feel that's the worst possible situation," said Ellis Gokce ('24). "Teachers are out of their element, students are out of element, and learning is not happening."
The lack of precautions also has some students questioning the efficacy of the time spent in virtual school.
"Returning the next week didn't make as much sense because they returned without special restrictions or protocols, which seems to have made the last week a bit useless," said Nick Nitsche ('23).
The lack of mask-wearing in-person has also caused some worries among students.
"People aren't even wearing their masks. I think it's concerning, but like, what can you do? " said Anna Zhai ('23).
With the new Omicron variant, students who hoped for added safety measures came up short-sided.
"Maybe the [administration] are doing things and they're just not telling us, but from my perspective, they're not really taking any active measures with omicron," said Lowe-Pederson.
As the school tries to make everyone feel safe and avoid going virtual, they encourage the students to use the social distance markers on the floor of the hallways to mitigate crowding.
"I feel like it's really difficult because there's so many kids and a lot of them won't listen to the whole social distancing thing on the floor in the halls. Nobody follows that anymore," said Siddiqui.
In the eyes of the students, longer or blocked class changes could help with reduced crowd sizes and social distancing.
"Having class changes that are blocked so that there's less students in the halls and we can have longer times to go to the next class would make a big difference in social distancing," said Siddiqui.
With concerns for social distancing, hybrid schedules are becoming increasingly popular.
"I understand it's really hard to maintain social distance in school with the number of people we have, but that's why we should have a hybrid [schooling method] […] so we can maintain social distance because it's not safe otherwise," said Lowe-Pederson.
A perk of hybrid schedules is that those who wish to stay online would have that option. Additionally, for the students that become sick with COVID-19, this would allow them to continue to participate in school.
"The second semester of last year they had a hybrid thing where some students stayed at home; that was the most comfortable I've been in school since then because I was able to do what I needed for learning, which was school, but there weren't as many people as there are now where it's very dangerous to be around without a mask," said Gokce.
Again, the student population's reluctance to wear masks has garnered support for a hybrid school schedule.
"The way it is now, people who think they're sick but aren't sure are probably going to come to school because it's not worth it to them to stay home. But if there was a virtual option, people who don't feel safe coming back or people who are immunocompromised wouldn't have to come to in-person school," said Julia Artigue ('22).
Hybrid allows students to benefit from some in-person school, which many believe is better for learning.
"I think I would prefer [hybrid] over in person because some things are just harder to learn online. Even if we're in school part-time, it would be more helpful," said Sophia Cheng ('23).
All in all, only time will tell what COVID-19 will look like in the months to come. As for Chamblee students today, a new semester in-person means back to business despite Omicron concerns. Whatever the consensus concerning hybrid learning, students are in person whether they like it or not.