What's For Lunch? How DeKalb is Handling Free Lunch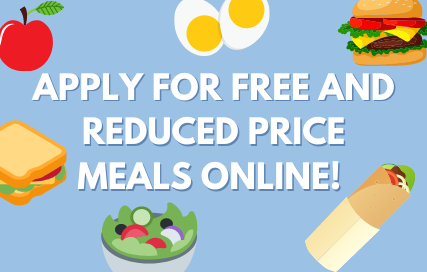 At the beginning of the pandemic many families struggled with food. With many people being laid off from work, stores closing, and product prices rising, school lunch was a lot of students' only option. Once school closed, more students weren't able to get their free or reduced lunches. DeKalb knew they had to take action.
"The bus came to our apartment three times each week. You got one grocery bag with snacks, milk, juice and fruits of sorts. One grocery bag per every child of the family. This was helpful in a way because due to the pandemic, we went out to get groceries a lot less. A lot of people lost jobs and that also helped out in food expenses throughout the year," wrote senior Ramisa Ali ('22).
The normal school lunch wasn't generally what was delivered. Instead, prepackaged foods dropped off using buses now out-of-service due to the pandemic.
"[The food was] prepackaged foods mostly. Some were school foods but they were packaged and we sanitized them also at home, just to be safe," wrote Ali.
Once students returned back to school, they were offered free lunches and breakfast. For some, the $2 a day may seem like a very little but for many, this is a big deal.
"I think that a lot of students really focus on SATs, ACTs and AP tests and if students are focused on spending $2 a day, they may have to cut back on clothes, bills, and other important things. Plus, they may just skip lunch which would cause a bunch of dietary problems," said senior Olivia del Rosario ('22).
"Saving up $2 a day can be very beneficial to students who would like to spend money on other important items. Having a support system where they know they will always have food waiting for them is very important to youth development," continued del Rosario.
Students and their parents can apply through this link for upcoming years if/when DeKalb stops providing free lunch for everyone. Families can qualify based on income and outside circumstances.
"I am a foster child, ward of the state if you will, so my lunch is always reduced. I think many foster children have the same situation," said del Rosario.
With this in mind there have been many questions about what everyone can eat.  With the diverse amount of students in DeKalb, there isn't always a variety of food available for every student.  Many students can't eat school lunch because they're lactose intolerant, celiac, vegan, or for religious reasons.
"I have benefited from the reduced lunch, before the pandemic. I do not enjoy the school lunch taste-wise, but I mean, my stomach isn't dying so that's usually good. I mostly end up having a salad [which is actually pretty good] or fruits and the sides they have [depending on what is halal or not, since I'm Muslim]. The milk is sus tho!" wrote Ali.
Many students who have not experienced the free lunch themselves can see how it benefits others. Chamblee students are often taking APs or working a job, needing the nutrition and energy to successfully prepare for their future.
"The free/reduced lunch program is important in every school. Making sure every student has something to eat can improve the system as a whole as food is needed for proper brain function," said senior Josephine Byrne ('22).
Despite an almost fully in-person year, it seems Chamblee will be offering free lunch to students for the foreseeable future.
"I know some people who have to wake up at 5:00 a.m. so they can make it to school on time and half the time they don't eat breakfast because they're in such a rush or because their parents are working already. I think the free lunch is helpful so they don't go all day without eating," said del Rosario.