African Americans Forgotten in History: Marsha P. Johnson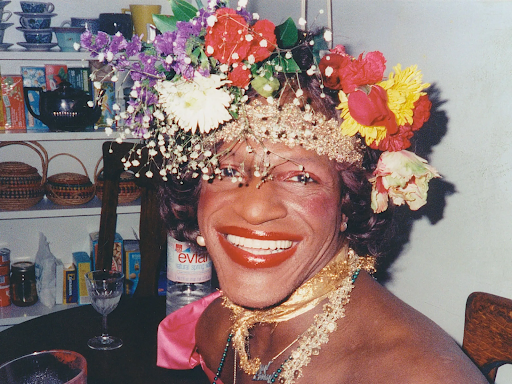 Marsha P. Johnson, formerly known as Malcom Micheals Jr., was a prominent woman in the LGBTQ+ movement. She grew up in New Jersey and graduated high school in 1963, entering the navy for a short time. After leaving the Navy, she moved to New York to follow her dreams. Due to her outspoken gender expression and sexuality, she was unable to land a high-paying job, causing her to need other ways to come up with the money. She began with prostitution but soon she found a community of people like her and started performing in drag shows.
That's where she found her passion. Johnson was known for her style and costuming. During this time, she started to form into her true self and settled on the name "Marsha P. Johnson." The "P" standing for "pay it no mind," which became her motto.
Johnson was known as "Drag Mother" because she often helped a lot of LGBTQ+ youth by providing them a place to stay. Every holiday, Johnson would ride the train home and would often invite along those who clearly had nowhere to go. Johnson's family is said to have loved having her and all the strangers around.
Johnson was known for being caring of her peers in the world of drag. She often taught them how to do their own make-up, look out for danger, and live on the street. Johnson remained homeless as well and would sleep in hotel rooms, movie theaters, and restaurants.
On June 28, 1969, Johnson found herself at the Stonewall bar. This gay bar was the sight of the famous Stonewall riot, and Johnson was seen as one of the instigators of this riot. There were many stories about how Johnson participated in the riot. One story said she threw shot glasses at the windows of cop cars. Another story claims she climbed a pole and dropped a heavy purse, breaking the windshield of the car.
Johnson, along with many others, was frustrated with how they had been treated because of their gender and sexuality, so they decided to participate in sit-ins and rallies. Although she was proud of these protests, she noticed a lack of representation for transgender people, let alone POC transgender people, during these demonstrations.
More likely to be targeted by police and were more likely to become homeless, transgender activists saw a need for change. After the incidents at Stonewall, Johnson and her partner, Sylvia Rivera, co-founded the Street Transvestite Action Revolutionaries (STAR). This program worked to get transgender youth off the streets and into a safe space.
Their first home was the back of a truck that housed 24 children. Johnson and Rivera worked tirelessly to provide food for them every morning. One morning, the truck was being driven away and the children had to jump out. The two decided to buy an actual house.
They fought for 8 months but sadly couldn't keep the home open. However, many people have stated they felt the impact that STAR had on them. They realized that transgender and gender non-conforming people also deserved equal rights and a safe space.
Johnson continued to fight for what she believed in, even showing up to a pride parade when STAR was banned from the event. She was arrested over 100 times and spoke out about her living situation. She didn't want anyone to have to prostitute to survive like she had had to.
In 1990, Johnson contracted AIDS and continued to use her platform to spread awareness about the disease and end the stigma around it.
Two years later, Johnson's body was found floating down the Hudson River. The New York Police Department (NYPD) ruled it a suicide. However, many of Johnson's friends, family, and supporters believed that she was the victim of a hate crime, given that black women in the LGBTQ+ community were more likely to be targets of hate crimes. Her funeral was such a big ordeal that the church it was held in filled up, with crowds expanding into the streets nearby.
This case remained closed until 2012, when the NYPD decided to re-open the case. No one has yet been charged with her murder.
Even after her death, Johnson had an impact on the black and transgender community. Hers was the first statue in honor of transgender women to be built in New York City. Today, she remains a symbol of hope and resistance for many in the LGBTQ+ community.