Chamblee's 2022 Salutatorians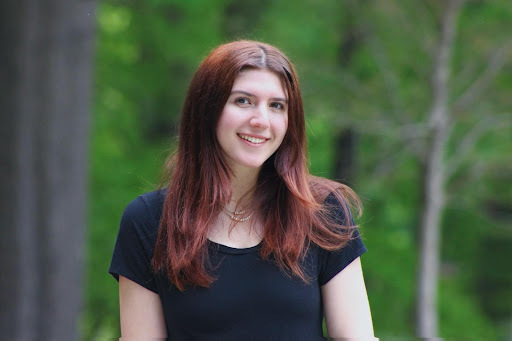 Eleanor Altwarg: Resident Salutatorian
"One of my friends texted me and she was like, 'Congrats on Sal.' And I was really confused because I didn't know what she was talking about," said Eleanor Altwarg ('22). "And then I realized it was April 1, so it was like 'Ha ha, funny prank,' and I just didn't believe her for a few minutes. But then she sent me the link to the website and announced it, and I was just shocked. I was like, so confused, but I was definitely excited."
While the newly-awarded resident salutatorian Altwarg may have been surprised by the announcement, her class accomplishments speak for themselves.
"I think doing dual enrollment helped a lot. I also took a good amount of AP classes. […] AP Calculus with Ms. Tulchinsky was probably one of my favorite classes," she said. "I also really like AP Chem, which I'm taking this year, and the math classes I've taken at Georgia Tech."
In addition to completing several AP classes, Altwarg is quite busy outside of school hours.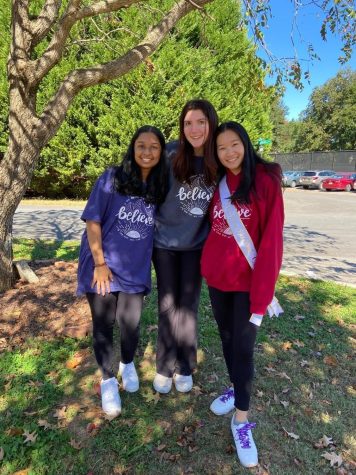 "I have a part time job, I work a lot of hours at a smoothie store," she said. "A lot of my time goes there. I also do [National Honor Society] and Beta club."
With a schedule of rigorous classes as well as a job and multiple extracurricular activities, it can be hard to stay on top of all your commitments, but Altwarg is happy with the way her school-life balance has worked out.
"I think I did a pretty good job balancing it, which was honestly part of why I was so surprised [to get recognized]," she said. "I thought that there would be more people whose focus skewed harder towards school when I feel like I had a good portion of my time dedicated to my social life and extracurriculars. But it's hard to focus on rigorous classes while also […] having time to like, chill out outside of that. So yeah, I just had to prioritize and schedule my time."
Schoolwork won't be what she remembers high school by though.
"All of the homecoming week this year, with the dress up days, trunk or treat, the football game, and Halloween being that weekend," said Altwarg when asked about her favorite high school memory.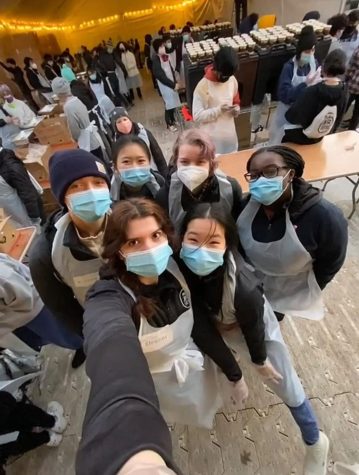 Her favorite part of her senior year was getting to be back in-person again and with her friends and teachers. She also described her joy at going to sports games, and getting to celebrate an in-person prom and graduation.
Through volunteering, she found ways to bond with friends and make lifelong memories as well.
"Volunteering for the hot chocolate run was also really fun because we woke up really early and then volunteered and then went out to brunch," said Altwarg.
If Altwarg has one piece of advice for younger students, it's to stop stressing over every grade — even the best students get B's sometimes.
"It's not like I got all A's," she said. "I think it's important for people to remember that you don't need to put that much pressure on yourself. Like, I was really stressed about everything [throughout high school], but I realized in hindsight, that it's fine. It'll all work out."
Altwarg plans on studying Chemical Engineering at Northeastern University.
"I'm really looking forward to more freedom in terms of planning my own schedule and being able to do things on my own time," said Altwarg as she looks to next fall.
Owen Oertell: Magnet Salutatorian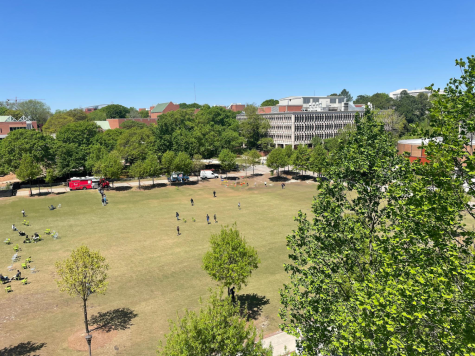 "I was surprised, because I honestly didn't think I was a contender for val or sal," said senior Owen Oertell ('22). 
Every year, DeKalb schools announce their valedictorians and salutatorians based on which students have the highest and second highest overall GPAs. This year, Oertell was named Chamblee's magnet salutatorian. 
Oertell came to Chamblee his freshman year as part of the magnet program and has excelled academically since then. He dual enrolled full-time his senior year, which he credits for playing a part in him becoming salutatorian.
"I believe that this was mostly the result of dual enrollment because it decreases the 4.0 classes to 5.0 class ratio which really helps," said Oertell. "Overall, I find that CX 4803: Special Topics: Computational Foundations of Machine Learning at Georgia Tech was my favorite class — being able to take a graduate-level class in high school is one of the most rewarding experiences I've ever had. Although, I have loved all the classes I've taken these past four years."
His interests in high school had a focus on math and computer science.
"For me, I think that I just really just prioritized taking classes that were interesting to me. I wanted to take advanced math and computer science as fast as possible because those are my main focuses," said Oertell.
Outside of the classroom, Oertell has been involved in extracurriculars that range from robotics to volunteering.
"At Chamblee, I'm president of the Technology Student Association, co-captain of the math team, treasurer at the National Honors Society. For the record, the math team does exist," said Oertell. "[I am in] Beta Club. I dabbled in golf team [and] VEX. I think those are the main things that I spend my time on at Chamblee."
His favorite memory from his time at Chamblee occured in one of his math courses.
"My favorite high school memory was when I looked down at an AP Calculus question about the radius of convergence of a Maclaurin series for the first time," said Oertell. "I find Taylor polynomials to be particularly beautiful but more than that I remember a massive smile growing across my face. There was something magical about that moment for me — it was really something special."
Oertell's advice for other students involves taking interesting classes and crafting a schedule that fits their academic goals.
"My advice for younger students is to truly take classes that interest them and to figure out their gamma. In machine learning, particularly reinforcement learning, there is a concept called the discount factor. It's basically how far in the future should you consider the impact of your decisions now and how much you prioritize the current reward, this is what a reinforcement learning agent seeks to maximize," said Oertell. "Figure out your personal gamma and I have found it helps me feel more comfortable with the decisions that I make."
There is a lengthy list of figures Oertell admires, many of whom are philosophers, mathematicians, computer scientists, or physicists.
"I'm a big fan [of] Ludwig Wittgenstein, famous philosopher," said Oertell. "I really like Claude Shannon, Richard Feynman, Marvin Minsky. Obviously, I'm a big fan of Einstein."
Oertell plans on attending Cornell University, where he aims to double major in computer science and electrical computer engineering with a minor in applied math.
"I'm super excited about college. I've had a taste of it during my stint at Georgia Tech, but I already have some really exciting stuff planned and classes that I have always wanted to take," said Oertell.
Future goals for Oertell vary from the educational to the entrepreneurial.
"The first one's get a PhD, start a business, [and] publish a paper. Those are my main three things I want to do," said Oertell.
Oertell hopes that other students keep one message in mind:
"The title's not important, it's the journey," said Oertell.