Reactions to the School Musical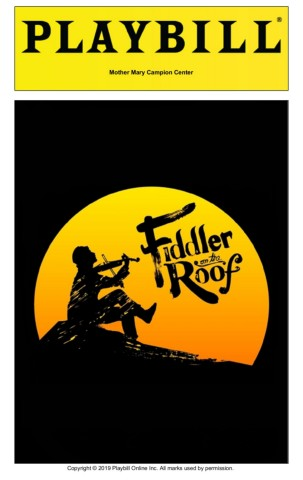 As this school year begins, so does work on the school musical. On the second week of school, the musical was announced to be Fiddler on the Roof. What are some student's opinions on the musical?
Most students said they weren't expecting to be performing this classic, while some think that this was an amazing choice, like Olivia Grove, a Junior at Chamblee and one of the upperclassmen leaders of the Thespian Troupe.
"I've done some musicals from the classical era in the past but I haven't done one in a really long time so I was really excited to get back into that era of musical theater. But it was also a little daunting, because I know that [Fiddler on the Roof] is a super famous show," said Grove.
Another student had positive thoughts toward the show. 
"I thought that the musical is a good musical. I've seen the four-hour one on Amazon. It's also nice because I'm Jewish, so it's nice that there is something to talk about it," said Yonatan Nemenman, a sophomore and member of the school band.
Nemenman then said that he was hoping to be part of the pit for the show, but he doesn't play any of the instruments that were on the roster.
With those two hopeful thoughts for the show, some other students had opposing thoughts.
"Initially I thought it wasn't as high energy as Newsies. But after watching it and seeing what we're going to do, there are a lot of things inside of it that we can work on to make it better. It's still very interesting and has some fun plotlines," said Nick Harrison, a senior at Chamblee, and the pit conductor for the musical.
Nick Harrison wasn't the only student with these thoughts. 
"I think that Fiddler on the Roof is a really good choice. The only thing is, it feels a bit reused because for last year's fall show we performed a song from Fiddler […] it's a little bit uncreative but I'm fine with it if it does a good job," said Skyler Schwartz, a sophomore at Chamblee.
After all is said and done, Chamblee's theater students will be working hard this year to make Fiddler on the Roof an amazing production.