Cross Country Bulldogs Off and Running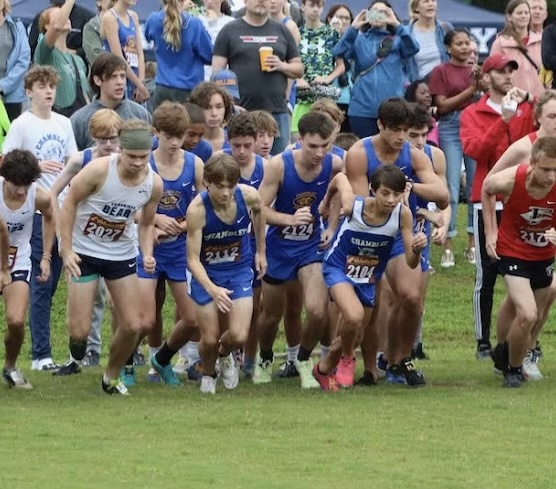 Chamblee's cross country season is well underway, and the varsity boys are seeing the fruits of their work for the first time this season with a new win on September 19th in Cartersville. The meet was special in more than one way; a scenic route and unique topography made for PRs and wins for many of Chamblee's varsity and junior varsity athletes—as well as challenges and surprises.
"It's flatter, and we've never done it before. Half of it was on concrete, which was really unexpected," said Will Elder ('23).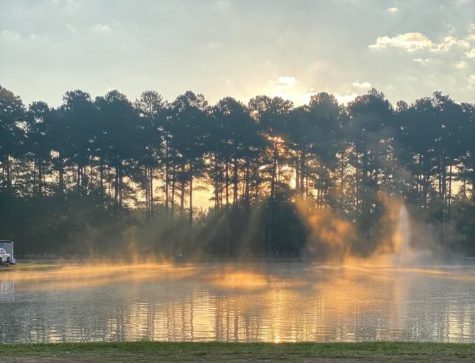 Elder helped lead the pack to an outstanding victory, including several new personal PRs and almost a new course record.
"The team won which was super fun, but I felt like my time could have been a little faster […] it was seven seconds off the course record," said Elder.
Performance was all-around phenomenal for Chamblee's runners. A contributor to this was the unique course at Cartersville; the mainly flat track ran through a park complete with a lake and grazing cows.
"I did not go under 19 minutes, and that part is sad. But coming to this course I knew I would PR because it was almost completely flat, and it was very entertaining to run through the park," said Daniel Luo ('24).
Despite the win they took away, the new course was unique in more ways than one. While the flat park provided entertainment and a speed boost, its concrete paths proved a surprise.
"We've never done [the course] before. Half of it was on concrete, which was really unexpected. So I had to take the spikes off my shoes, because they didn't tell us that, and usually other courses are on grass," said Elder.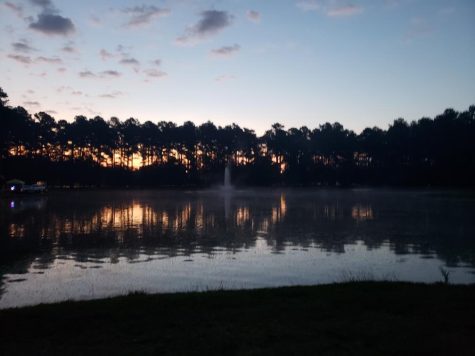 Asides from woes over shoes and terrain, the course presented challenges in timing and scorekeeping. Instead of the traditional method of using chips to time runners, the race used a system of wires attached to the numbers runners wore. Michael Houlihan ('25), one of the youngest varsity runners, had his PR score lost, and his number was deleted from the scoresheet.
"MileSplit lost my time. It was my PR and it was by a minute. I was very sad […] but it doesn't affect me morally or mentally because I know I can do that well on another course," said Houlihan.
But regardless of the challenges on the course, Chamblee varsity boys pulled through with an excellent showing that is sure to add momentum for the rest of the season. Wins beget wins, and Chamblee's star cross country runners are sure to come back even better next time.