Changes Unveiled for Valorant Will Shake Up Players, Teams
This past month, Valorant players and enthusiasts have been tuning in around the world to the Valorant Champions Tour World Championships in Istanbul, Turkey. In the competition, teams from around the world came together to attempt to take the title of the best Valorant team on the planet. After a grueling group stage, eight teams battled it out in a double elimination tournament bracket. At the end of the day, the North America – Brazil rivalry played out in the form of a grand finals match between OpTic and LOUD. While many predicted a convincing win by the historically dominant NA team, LOUD eventually won out with a 3-1 map lead. However, as celebrations die down in Istanbul, thoughts in the community are shifting towards next year's competition.
Riot has announced a major change for Valorant esports starting next year. Instead of the free-for-all format of the past two years, Valorant has decided to switch to a franchising model. In this framework, Valorant will create a new tournament format that allows teams that are not partnered (or franchised) to compete in the international VCT the next year. Essentially, one spot for next year's international leagues is given to a non-partnered team after the culmination of this year's Ascention and Challenger open-circuit levels of tournaments. Additionally, entrance into this level of play will be added into the game itself, with a new mode allowing for aspiring professional teams to compete against one another. The switch was met with positive community feedback, with many saying that the support for Tier 2 Esports will only help Tier 1 Esports. In any case, finding out which teams Riot had decided to partner with was a major point of speculation, with many attempting to guess who was in or out before the announcement, which came shortly after the conclusion of 2022 Champions.
The results contained many surprises. Probably the largest being that OpTic, hailed for a considerable time as North America's best team, did not make the cut. Instead, teams that didn't even make it to Champions received a partnership slot: Evil Geniuses, NRG, Sentinels, Cloud9, and Mibr. Fan favorite teams such as TSM and Faze Clan also did not make it into franchising. Riot's selection policy was largely based on financial sustainability (and thus the ability to pay for the best players), fan interaction, and commitment to diversity. Performance in 2021 and 2022 VCTs was not necessarily a factor, hence OpTic being on the outside. Overall however, the lineup presents an exciting prospect for many fans, as top teams such as Sentinels and 100T are already gearing up for the new season next year.
One of the most interesting aspects of the change, however, is what will happen to current rosters due to the change. In NA, fans should expect some of their favorite teams to possibly split apart. In a stream, former pro-player and content creator Spencer Martin, AKA "Hiko," guessed that many organizations would choose one or two players to build a roster around, dropping the rest. For Sentinels, this may be fan-favorite "Tenz." 100T may choose to keep their star, "Asuna." In the end, it's still up in the air what the rosters will look like in 2023.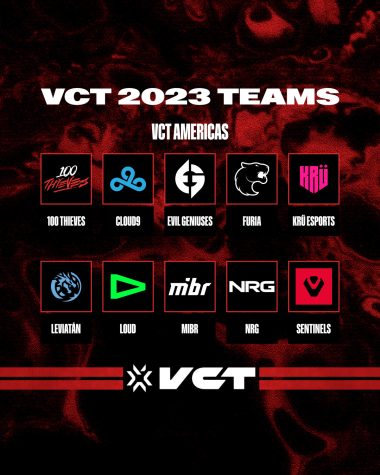 One thing to note, however, is that teams and star players who did not make partnership will likely be bought out and put on rosters for those teams that are. For example, two NA teams who competed in the later stages of this years Champions– OpTic and XSET– both did not make partnership. I would expect many of these players to be bought out and traded to teams like Cloud9, Evil Geniuses, Sentinels, etc. One of the most interesting cases is Jaccob Whitaker, known in-game as "yay." Whitaker, known as "El Diablo" to his fans, is thought to be one of the best players in North America, if not the world. His performance at Champions revealed this first hand, with him putting up astronomical stats at the tournament. If a currently franchised team decides to (or can afford to) buy his contract, they will instantly be catapulted into possibly being the most dominant team in the region. It's still to be determined which team, if any, Whitaker will end up on.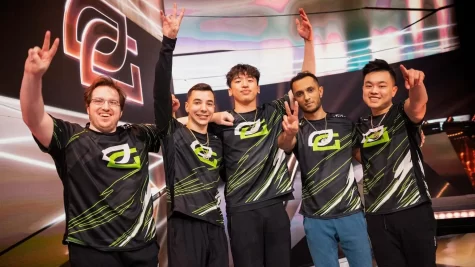 In the end, fans will have to continue to wait and see in order to find out how the teams will look as we near the 2023 season. The first international event will be a kick-off tournament in São Paulo Brazil, featuring all 30 of the franchised teams. Personally, I can't wait to see VCT back in action. These changes should be great for the game and community, and should only help to increase the effect that the game and esport has on the global gaming and streaming world.