Blue & Gold Alumni- Where Are They Now?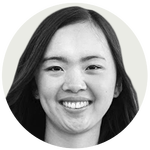 The Blue & Gold, Chamblee High School's student run newspaper, is a long-time fixture of Chamblee and has seen many talented individuals on the staff through the years. Now, many of The Blue & Gold alumni have continued to pursue their interests with further education and other endeavors. One such student is Erin Woo ('17), who served on The Blue & Gold staff for three years.
"I was staff writer sophomore year, news editor junior year, and co-editor-in-chief my senior year," said Woo.
Woo continued to pursue this passion for journalism in college after graduating from Chamblee.
"I went to Stanford, which doesn't have a journalism major, so I was a communications major on the journalism track," said Woo.
During college, Woo also participated in other journalism opportunities, including internships and jobs at local media outlets in both California and New York, where she lived for three months during the fall semester of her junior year.
"I interned at the Mercury News, the local paper in San Jose, and as an editorial intern at WNYC, the local radio station in New York City. I [also] had a bunch of different editorial roles with the Stanford Daily, including editor-in-chief my senior spring," said Woo.
Now, as a postgraduate, Woo is navigating the professional world, specifically the area of journalism.
"I am currently a reporter at The Information which is a new tech news site, so I cover startups and venture capital. Last year, I spent a year at The New York Times doing their fellowship [and] I was on the tech team there," said Woo.
Currently, Woo is interested in tech journalism, especially covering investigative stories. Woo discovered her passion for this niche while doing her aforementioned internship with The New York Times.
"After college, I was on the tech team for The New York Times on the startup suite there, and that was the first time I had really done tech journalism," said Woo.
Woo fondly remembers her time on The Blue & Gold staff, including traditions still carried on today.
"I don't know if you guys do this, but we did the kickball game against Yearbook every spring and that was always a lot of fun," said Woo.
Woo also remembers her favorite article she wrote for The Blue & Gold, one she wrote as a first-year staff writer.
"I wrote a story about the junior class [when they] did a picture day prank […] and I remember it being really exciting because it was on the front page of the paper and I got to talk to a ton of people for it," said Woo.
When asked about her most memorable article as a professional, Woo recounts an article she wrote while at The New York Times.
"When I was at The Times, I wrote the story about a one-click-checkout startup that had raised a ton of money from venture capitalists and it was valued at like $11 billion, but it had been inflating a lot of its metrics and saying that [it had] some startups, customers, or companies for customers when they didn't actually use the product. I got to investigate that company for a few months and work with some really talented reporters and editors on it, and that was a really valuable experience," said Woo.
Woo was part of one of the first staffs with Mr. Avett as the advisor, and feels that it contributed to her high school journalism experience.
"My junior and senior years at the paper were Mr. Avett's first and second years doing the paper, so I think it was really fun that we were, in a way, all figuring out how it was going to work," said Woo.
Woo's advice for current or prospective staff members is to utilize one's resources and take advantage of Chamblee's position as a public high school when requesting public records.
"The thing I wish I understood about journalism in high school is how public records requests work. Because Chamblee is a public high school it's possible to submit public records requests for a lot of different things about the school, so if there are investigative stories you want to pursue, that's a really good way to do them, whereas you can't like necessarily do if you go to a public college or a private college," said Woo.
Currently, Woo feels that covering technology and startups from a journalistic lens is a good niche for her, and hopes to continue this passion in the future.
"I think what's really exciting for me right now [is that] the outlet I'm at really prioritizes getting scoops and being first and uncovering something that no one else knows, so I think it's really exciting for me to try to figure out what is the next big story gonna be before everyone else gets there," said Woo.