Chamblee High School is home to a plethora of clubs and organizations, and TSA is one of the largest. TSA, the Technology Student Association, is an organization that helps kids pursue their interests in STEM and engineering through tech-based competitions. Lucretia Gant, Chamblee's engineering pathway teacher, has been the TSA sponsor for 10 years. 
"[TSA] is  a Career Tech Student Organization [CTSO] designed to help students that are in STEM or engineering develop leadership skills that help them should they pursue a STEM career. It's also going to give them technical skills that they would need if they chose a career in STEM or engineering," Gant said.
TSA also has a large number of sub-clubs that are tailored to more specific interests of students.
"We have VEX Robotics, Electrathon, National Society of Black Engineers, Society of Women Engineers, Society of Hispanic Professional Engineers, Computer Science Honors Society, and E-Sports Club," said Lyvia Huang ('25), the president of TSA.
With a total of seven sub-clubs, there's a lot to manage, so more people have stepped up to help. 
"Our officer team has expanded this year. Our rules are defined a little bit better, and the way the team is structured makes it easier for us to organize both TSA the CTSO itself and the entire organization including all the other seven clubs, and I think that every officer this year is really passionate about TSA and will be willing to put a lot of time and effort into help making this club the best it can be," said Executive Board Leader Carol Li ('24).
The officer team this year has big aspirations for TSA's success at leadership conferences.
"I think my officers are determined to be a top ten chapter at the State Leadership Conference. We really want to be an outstanding chapter in terms of developing leaders and having outstanding projects," Gant said.
All these signs point to a reinvigorated TSA at Chamblee.
During the pandemic, many challenges arose. One was that more people were graduating out of the club than joining, and the low numbers of people didn't allow them to go to as many conferences as before. Therefore, one of the officers' goals for this year is to bring TSA back to its pre-pandemic age.
Last month's Technology Day seems like a good start to this goal. Tech Day, as TSA members call it, is an overlooked introduction point for future TSA competitions and school chapter opportunities. At Tech Day, students can participate in various pre-judged and on-site events to win Fair Award Ribbons and cash prizes, as well as purchase discounted all-day ride passes to the Georgia National Fair. This year, TSA officers ensured that students finished their projects for on-site events on time.
"We made sure everyone did all their events in advance, and if any students ended up being unable to attend the conference, officers assigned their events to other TSA members so that their projects could still compete," said Sai Chitta ('25), a member of the TSA executive board.
Although Gant wishes more students turned in projects, Chamblee did place in the top 10 for one event. 
"[If I could do Tech Day differently], I would have made more students in my classroom complete projects than I did. As usual, we turned in projects for every event, and we came in sixth place for membership recruitment," said Gant. 
This achievement has sparked interest in competing in future years. 
"We got top ten for membership recruitment. I wish I had been a part of the competitive event, so I will try to do that next year," said Tanaya Dave ('25). 
For some students, the best part of the trip was watching members compete in these events. 
"Tech Day was pretty fun. I got to see a lot of different events that TSA hosted. The best part was watching the different TSA events, mainly the nitrogen car race," said Terrance Richards ('26). 
Others were more excited about rides at the fair although they were very crowded.
"The rides were really fun, but the lines to them were very long. We ate a lot of food before going on the rides, so I threw up, which was the worst," said Mehezabin Kabir ('25). 
A few members also considered the variety of food the best part, even though Kabir certainly does not. 
"The best part was that after we competed, we walked around to get food. They had really amazing roasted chicken and corn," said Chitta.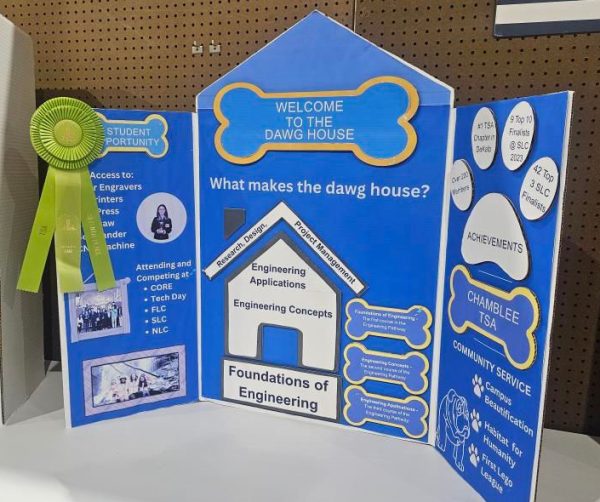 Tech Day follows a similar structure every year, in which schools are required to attend a general session before enjoying the fair. 
"First, there are four to five events schools can compete in, then there is a general session to entertain students, and then you can hang out with your friends," said Dave. 
The conference is the first of many to come, as FLC takes place only around a month after Tech Day. FLC consists of hands-on workshops, seminars, and general sessions across a three-day period, which makes the overnight conference a great learning experience. 
"FLC is better than Tech Day in terms of learning the competitive events that you will do for SLC because of the informational sessions they have. It is also on Jekyll Island, which has a beach," said Dave. 
Chamblee is in charge of a seminar on System Controls this FLC, which could exceed expectations due to the closer team dynamic fostered by Tech Day. 
"Tech Day helped how our members interact with each other, so when people are together at FLC, it will be much more fun and interactive than it was in previous years. We can learn from our experiences there," said Chitta. 
Gant acknowledged that Tech Day even encouraged students to sign up for FLC. 
"We brought 23 students [to Tech Day], and we had a great time. I think a lot of students had a good time. It was a great experience and built a lot of momentum for FLC, where we took the highest number of students ever, [specifically] 33 students," she said. 
Tech Day is not just a fair but also a way for students to grow their interest in technology.
"People should go to the Tech Day for the rides, of course," said Kabir. "But, for the people who are into TSA, there are so many events, activities, and competitions for them."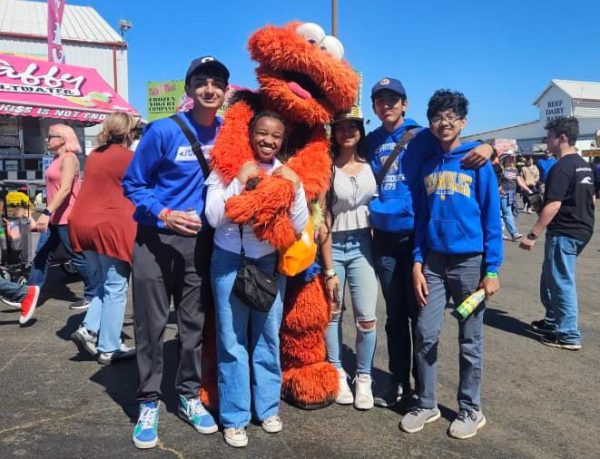 Even though Tech Day has come and gone, there are many other TSA activities still to come this school year.
"This year, we hope to get more TSA members involved in sub-clubs and potentially get TSA more involved in community service the way it was before the pandemic," Huang said.
Although it had its setbacks, TSA is back on track, and people have all the more reason to join.
"It's a lot of work, and there's a lot of stuff to do, but the community and everything else is also very rewarding," Li said.
The Chamblee TSA community welcomes its new members with open arms.
"When recruitment happened, I kind of got a little anxious, but my worries were put aside after getting to really talk with the people," said William O'Neil ('26), a new member of TSA and the VEX Robotics club.
The Chamblee TSA community is full of people who have seen the results of their hard work and dedication.
"In TSA, I've learned technical skills by participating in competitive events, and I've also gained leadership skills," Huang said.
Even people new to the club are excited to be a part of something that will prepare them for their future.
"I'm going to gain some life skills that'll help in the technology field, which I'm going to pursue in my career later in life," O'Neil said.
Gant expressed her excitement of giving students opportunities of a lifetime.
"I'm looking forward to taking more students to our field trips where they can get to know more students who are interested in the same things that they are, and for them to find their community, find people who are like-minded and passionate about technology and leadership as they are," she said.