Teachers Experiment with Optional Science Fair
Hang on for a minute...we're trying to find some more stories you might like.
Science fair season. That wonderful time of year when students all across Chamblee Charter High School break out the tri-fold boards and construct 'if-then" statements to explain an experiment that most of them, quite frankly, do not want to do…
… is no longer mandatory. The science department has decided to make science fair optional for all students, beginning this year.
AP Biology and AP Environmental Science teacher DeAnn Peterson said that the change is a decision of quality over quantity.
"I think we've always been disappointed in the quality of the projects," said Peterson. "We always go and do really well at the regional fair, but for us internally in our classes, I think the teachers have always been disappointed in the quality level of it."
Peterson admits that in the past, she has not always required her students to do science fair, especially in AP Environmental Science. She prefers a "20% project", in which students can choose any type of project they like, and thinks the students do too.
"I think it's better in that the students like it more, they're more interested in it because it's something that their heart wants to do rather than something that they've been told to do," said Peterson.
Peterson concedes that a properly designed science fair project develops good research skills and understanding of the scientific method. The problem, however, is that students often use experiments from science websites, which come with pre-constructed procedures and even questions for analysis.
"In an ideal situation, [the students are] required to design their own experiment, and that type of scientific methodology is critical in higher-level forms of science education," said Peterson. "Of course, we don't always get that, people pull something from the internet so they're not really designing something on their own."
Although science fair may not be the best idea at the high school level, Peterson thinks middle school science fair is critical to developing good research and analysis skills.
"We still want it in middle school. There are skills, there's research skills that are built into it, there's understanding of data analysis that's built into it, and those are all skills that we want them to come with from the middle school," said Peterson.
If students come to high school already having these skills, science teachers can expand on them and use them as a foundation for higher-level scientific research.
Eighth grade physical science teacher Jonathan Streich is the science fair coordinator for Chamblee Middle School. He wholeheartedly agrees with Peterson, and intends to keep science fair going for the middle school magnet students.
"As long as I'm here we plan to make it a requirement," said Streich. "Why? A science project is what science is all about. A lot of students never understand how the scientific method is used to control variation in determining cause and effect relationships."
Peterson is optimistic that the shift to optional science fair will substantially increase the caliber of Chamblee's projects.
"The overall quality of projects will be better, because we've taken out the 'how much baking soda in my cookie makes my cookie bad' type of project," said Peterson. "The teachers will be able to support students better, too."
Peterson stressed that this change is not a spontaneous decision.
"It's been building over the years among the teachers," said Peterson, "and we finally hit the turning point this year to do it differently."
About the Writer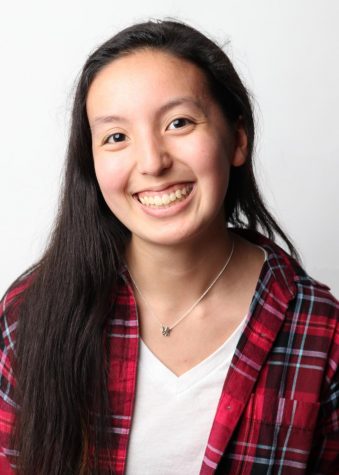 Marley Brock, Editor
Marley Brock is a senior editor. You can spot her wearing Disney-themed attire, screwing with the website, and reading (you guessed it) the news. This is her third year on the staff.