West Georgia Wolves Welcome Tyler Buford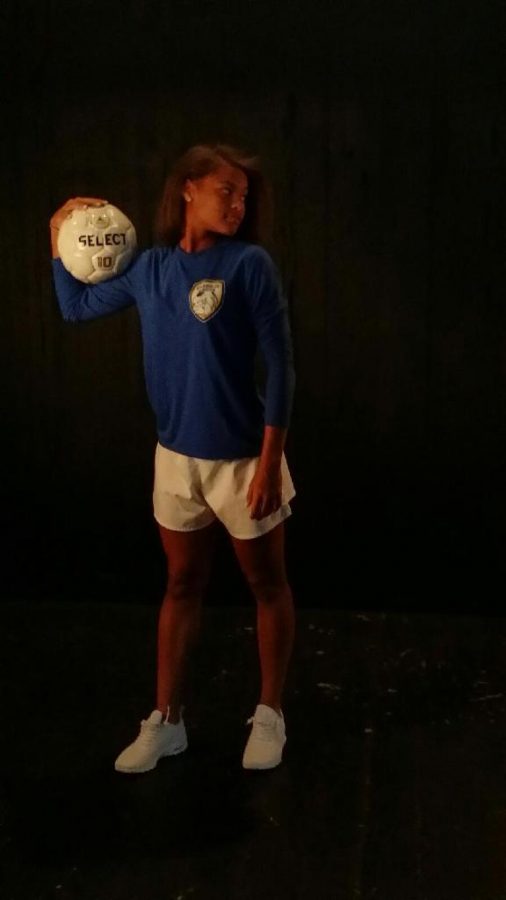 The University of West Georgia will be gaining another Wolf in the fall of 2017. Following graduation, Chamblee Charter High School senior Tyler Buford will be attending the Division 2 school on a soccer scholarship. Tyler has been considering UWG since her junior year and she made her decision as of late September.
"I wanted to commit so I could avoid adding stress to my senior year, and focus on my school, work and play soccer for fun," said Buford.
Buford is not the only player on her club soccer team to commit to the Wolves. One of her teammates she played with the past summer will also be attending the university, as well as an old teammate from elementary school. Still, she does not know the rest of her teammates.
"Hopefully I'll meet them (my teammates) on my visit in two weeks," said Buford.
Buford was attracted by UWG's quiet but bustling environment and fairly rural location, as well as the coaching staff and the team's style of play. Buford will major in biology and has plans of being a pediatrician.
"I love kids and I would love to have the opportunity to help them feel better," said Buford.
But as excited as she is, she cannot help but consider what she'll be leaving back home. Buford will miss her little brother, Charles, the most while away at school.
"We have a really close relationship and we always miss each other even if I'm gone for a weekend," Buford said.
Even though she has only played on the Chamblee women's soccer team for one season, after coming from Tucker High School, the team will miss her incredible aggression, drive. She has been a tough, determined player for Chamblee.
"At the Lakeside game, Tyler broke her collarbone, and I honestly thought she would get up and crack it back into place and keep playing. It's kind of like a sense of security when Tyler's on the field," said junior Sanjana Bhat.
All in all, Buford will be missed not only by her friends and her family, but by her Chamblee soccer family, and teammates. She has left quite the impact on the team as a role model, playing hard on the field and always doing it with a smile.
"If we all played like Tyler we would be unstoppable," said senior Kerstin Thule.