Embracing Diversity and Teaching Tolerance at Chamblee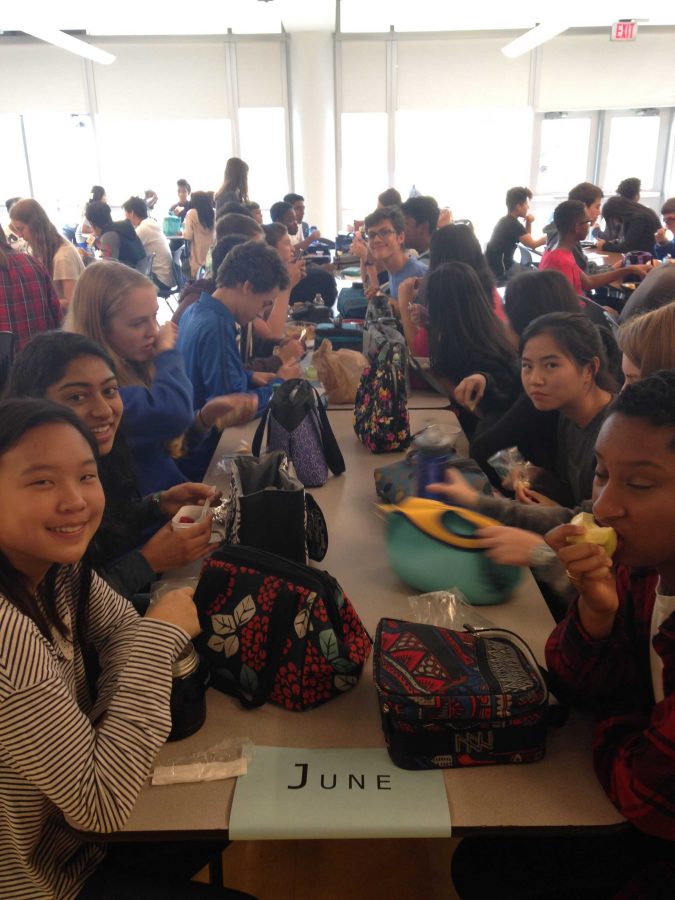 Bullying and intolerance are big issues, and they have a constant presence in any school. But for the sixth most diverse school in Georgia, October — National Bullying Prevention Month — takes a special significance.
With only 11 reported incidents so far this school year, bullying is not an extreme problem at Chamblee. Nevertheless, administrators are sure to carefully investigate any reports.
"We never sweep this stuff under the rug," said Dr. Norman C. Sauce III, principal. "There's never a time where we're getting a report and we just say 'oh, that's frivolous, that's a waste of time.' That's not how we do it."
Following the addition of some 300 students, administrators and counselors took advantage of October and its bullying awareness message.
"It's no secret, we have become a more diverse school, we are going through a transition, and those circumstances present some really important reminders that we need to continue to reinforce the notions of diversity and tolerance and embracing all, and what a better way to tie that in than National Anti-Bullying Month," said Sauce.
The strategies being implemented to address these topics are as varied as the students themselves.
An assembly, held on Oct. 14, highlighted the importance of actively embracing diversity and including those who seem to be left out. Students were given pocket guides from the Teaching Tolerance project, which urged them to speak up against stereotypes and bias.
That day at lunch, students participated in Mix It Up Day. Twelve tables in the cafeteria were labeled with the months of the year. Students were encouraged to sit at the table matching their birth month and meet new peers, rather than just sitting with their usual group of friends.
The experiment got mixed reviews. Freshman Elliot Lucey did not participate.
"I'm really introverted, I don't like approaching people," said Lucey. "It was a good attempt, I'll say that."
Sophomore Caitlyn Liu also chose to sit with familiar faces. She and her friends pretended to all have March birthdays.
"I don't think that grouping people by birthday is the best way to group people, because that's not really a common interest," said Liu.
Sauce, however, emphasized the rarity of all students participating.
"Did every kid sit in the table that we hoped and designated? No, of course not… was it as successful as it ultimately could be or will be? No, of course not, it was our first attempt," said Sauce. "We're gonna do it periodically, a couple of times a semester. We're gonna change how we're sorting or mixing up kids, it won't always be birthday months."
Sauce also stressed the parent reaction to Mix It Up Day.
"Probably 30 parents have told me directly since Mix It Up Day, 'wow, my kids were talking about it all weekend, what a great idea, hope you do it again,'" said Sauce.
Another strategy announced at the assembly was Unity Day. On Unity Days, held once a month, counselors will be in the JROTC classroom during each lunch. Students can drop in by themselves or with a friend to speak with a counselor about a problem they have noticed at school.
The first Unity Day was held on Oct. 29, and Sauce considers it a success.
"There were several handfuls of kids in each of those sessions. From what [counselor Jones] shared with me that was discussed, it was a variety of topics," said Sauce. "Everything from challenges that kids are experiencing within classes, to challenges that kids are experiencing interacting with their peers, to challenges that kids are experiencing at home, to ideas for improving the school."
Gail Barnes, Assistant Principal of Attendance, calls students to take advantage of Chamblee's diversity as preparation for functioning in the real world.
"The greatest thing about Chamblee, one of the greatest things I've heard from graduates for years, has been the diversity that comes from our school. If you go to other schools in DeKalb County, you don't see the diversity and the 'what real life is like' or 'who you're gonna meet in real life' that you do in this building," said Barnes. "And so with our huge population jump, our numbers went up. Our demographics have changed. You need to just kind of reinforce that with everyone in the building, saying 'This is who we are. We are a diverse school, let's embrace it.'"
About the Writer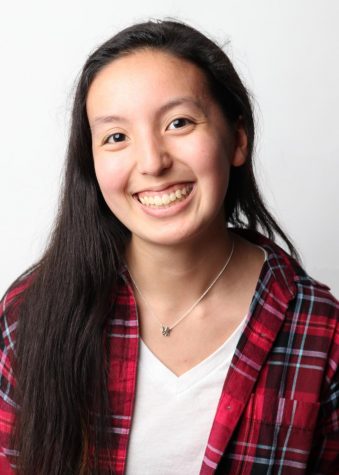 Marley Brock, Editor
Marley Brock is a senior editor. You can spot her wearing Disney-themed attire, screwing with the website, and reading (you guessed it) the news. This is her third year on the staff.