German Exchange Students Take Atlanta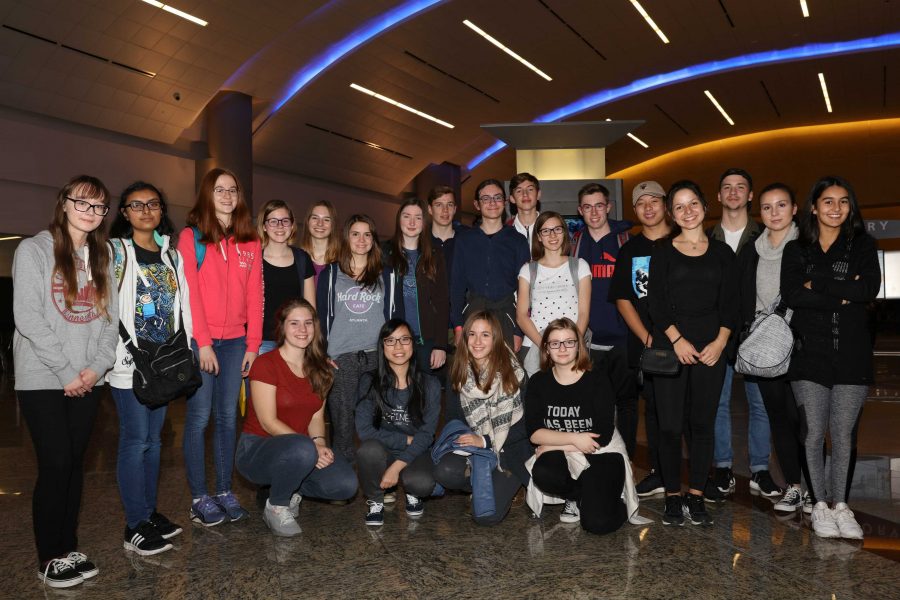 On November 7, 22 German high schoolers landed in Atlanta as part of Chamblee High School's annual exchange with Nuremberg's Dürer Gymnasium. The students stayed with a host family for 10 days, attending high school with their host student on some days and travelling downtown to sightsee on others.
The exchange students came with a wide variety of expectations and reasons for visiting.
"I wanted to have some experiences, try something new, go to another country, and see how's life here," said exchange student Anastasia Roth. "I was just curious."
Although the students already had ideas about American life and culture, they still approached the trip with open minds.
"One of the most important points of doing an exchange is not to have too many expectations," said exchange student Ana Cioata. "Things are going to be different from how you expect them anyways, so setting expectations is sort of a bad thing to start with. It's more about being open to everything and just try to adapt and then everything is going to work together."
Another exchange student, Marvin Allwardt, had a similar mindset going into the trip.
"I really had no expectations," he said. "I just ran into the dark and took it how it went–and it went pretty well."
The students found total immersion in American life to be a little overwhelming at first, but they were able to adapt rather quickly.
"At first it was weird, but then I got used to it," said Roth. "It's so cool. I really like it here."
Being entirely surrounded by English was not as challenging for the German students as one might imagine.
"At the beginning it was [difficult], because I was just into speaking German, of course," said exchange student Laura Täuber. "But now I'm used to it. And it wasn't difficult to understand and communicate, either."
During most school days, the exchange students visited many of Atlanta's most famous attractions, like the World of Coca-Cola, the CNN Center, the Georgia Aquarium, and the King Center. Other visits included Lenox Mall and the College Football Hall of Fame.
"The most interesting thing was the Civil and Human Rights Center," said exchange student Franz Lang. "But the most fun thing was the World of Coke because you can try all these Coca-Cola drinks."
For three of the days of their visit, the students attended Chamblee with their host student. Many found the school system to be the biggest difference between the U.S. and Germany.
"In Germany, we don't have the same lessons everyday. We've got way more subjects, we've got like 16 subjects," said Roth. "During the classes, it was different too, because some students were just using their phones, and in Germany you just can't do that."
Back at the Dürer Gymnasium, students have different classes everyday, causing school time to vary drastically day to day.
"For example, on Monday, I have to stay at school until 4:40," said Roth. "And on Tuesday, I have to stay until 12:50, so it's always different."
Exchange student Melinda Schwender commented on the contrast in time spent doing homework as well.
"It's so crazy, because in Germany you just do so many things during school, but you don't have that much homework," she said. "Normally I just have 5 minutes homework. That was the biggest difference. In Germany you would do the things you do as homework at school, and at home you do nothing."
Exchange student Marvin Allwardt noted that there is also a difference in scenery.
"[The biggest difference is] all the trees. It's natural. In Germany, we've just got the crowded, small streets with houses around and not really that much trees or nature," he said. "My [host] family has a river flowing through the backyard, so that's pretty cool."
But for all their sightseeing and experiences during their time in America, many students most enjoyed simply hanging out with their host families.
"Living in an American family, that's what impressed me the most," said Täuber. "I'm an only child, so that was kind of different, because I'm living with 7 people in the house, and a dog. So it was a lot busier, and it was so cozy. Like, I felt like I'm being home so much. That was great."
Cioata agreed, saying she most enjoyed "just being in the family, just feeling so like home in a place I've never been before."
The exchange students were reluctant to go home, both because they did not want to leave their host families and also because of the schoolwork waiting for them back in Germany.
"We missed like two weeks of school, and I'm already getting depressed just by thinking what I have to do when I get home, so I'm trying just not to think about it," said Cioata. "[But] I don't really mind. It was worth it."
Some students are already planning their next visit.
"I'm already saving my money," said Täuber.
About the Writer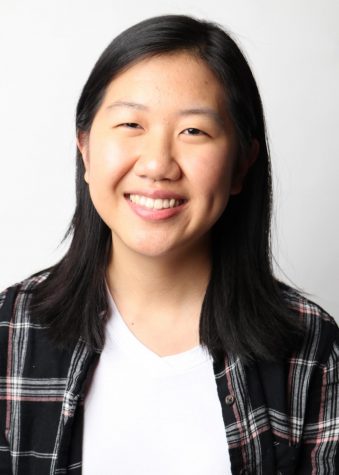 Alice Bai, Editor-in-chief
Alice Bai is a senior and editor-in-chief. In her free time, she likes to read, work on her bullet journal, and shop online for fun and funky crew socks. This is her third year on the staff.