Freshmen academy plans to ease transition
Hang on for a minute...we're trying to find some more stories you might like.
The transition between middle school and high school is famously difficult. As a freshman, it may take weeks or even months to find your way socially and academically. Starting next year, however, the transition may be made easier with the implementation of the Freshman Academy.
"The Freshman Academy is a new initiative that Principal Braaten is implementing into the Chamblee Charter High School framework," said English teacher Kimberley Nesbitt. "This is a preemptive measure to encourage academic and social success during [students'] matriculation here at Chamblee, and it is to set up an environmental foundation that is structured to guide them with support. This is in response to the growing number of freshman students who are failing classes and having a hard time adjusting socially."
Freshman Academy will involve having all freshman teachers on the second floor, keeping all ninth-grade students in the same location for core classes.
"The plan would be for teachers of freshman to be located on the same hallway, and groups of students to have the same teachers," said English teacher Laura Lennard. "It would also allow us to be able to work with freshman students to build skills that they need for high school that may have not been explicitly taught to them such as organization, how to take notes effectively, college planning, graduation requirements, and computer skills."
Initially, Nesbitt had many concerns with how the Academy would actually play out.
"I was very apprehensive about the Freshman Academy when I first heard about it," she said. "My background is with middle school so I understand the framework of working in teams and monitoring both social and academic growth. I know this is very helpful for development, but I didn't want to buy into the fact that freshmen needed to be grounded in this way. Part of coming to high school is being able to experience these freedoms and interact with all levels throughout the building."
Despite the concerns, Nesbitt eventually came around to seeing the pros of it.
"When looking at the academic data and the number of behavioral issues that are happening, I now see the benefits of it. The freedom will still be there for electives, but their environment for core classes will be more structured and monitored to set them up for success," she said.
Lennard shared a similar optimism with Nesbitt about the Academy.
"I think any time we change things it is going to feel scary, but it is really important to try to keep in mind what is best for the students," she said. "I can't guarantee that this is 100% the correct solution that will fix every problem for freshman, but I do believe that if our motive is to help students as best we can and we keep our focus on the students we will be successful."
Current freshman student Samantha Hopper had quite the opposite feeling towards the subject.
"Having classes with other grades, it was just really helpful because it helped integrate stuff," she said. "If it's all the same grade in one class it's just going to isolate you more than you already are."
Ninth grade student Esha Pamidi echoed Hopper's feelings.
"I met a junior and now she's a really good friend and she really helped me with all my grades if I was struggling," she said, "so I think it would be better integrated rather than not."
Despite student concerns, Nesbitt believes the bumps will be worked out and the Freshman Academy will end up benefiting the school greatly.
"I think we do need to do a better job of preparing our freshman when they enter the building. Too much too fast comes at them right away and [while] some breeze right through it and catch on quickly, others struggle and simply drown and never seek support to help them navigate through difficulties," she said. "I am inclined to believe that the best of both worlds can exist with this new Freshman Academy."
About the Writer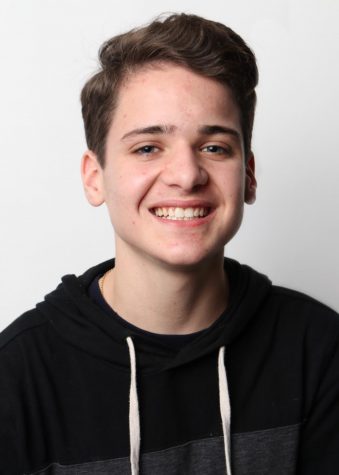 Foster Cowan, Staff writer
Foster Cowan is a junior and staff writer. He likes to eat prepackaged salads, wear sweatshirts for schools he doesn't attend, and avoid Boy Scout meetings. This is his second year on the staff.