New Year, New Principal, New Rules
Following the June departure of Dr. Norman C. Sauce III as Chamblee's commander-in-chief, Rebecca Braaten took the reins and became the new principal. Thoroughly experienced in every field pertaining to education, she plans to lead the school to new heights.
"I'm starting my 22nd year [in education]," she said. "I've been a teacher, and a guidance counselor, and an assistant principal. And then, I spent the last 12 years at the district level working in curriculum and instruction, and then the last four as deputy superintendent. It was called the assistant superintendent of education, but basically, I functioned as the deputy."
The responsibilities that came with such a job cannot be understated.
"I was second in command in Muscogee County [which contains Columbus]," she said. "I was responsible for about 32,000 students, 54 schools, and three programs."
After this strenuous career, she made the decision to return to the school level of administration.
"I'd been at the district for, like I said, 12 years, and I decided I wanted to get back to the schools. I started searching around, and looking for a school where I thought it'd be a good fit," said Braaten. "There's a lot of great things going on here at Chamblee and I just want to make it even better."
Chamblee became her first choice for quite a few reasons.
"The diversity is probably the biggest thing that stood out to me. It's also a good-sized school; I didn't necessarily want to be in a small school," said Braaten. "Chamblee has a wonderful reputation; it has been around for a long time, so I know it has a good, solid foundation, and I think we can just take it to the next level."
Immediately upon her arrival, Braaten saw areas in need of modification.
"There were some things right off the bat which I wanted to change, some little things," she said. "But, I know they were big for you guys."
She made it clear that implementation of more relaxed phone and dress code policies relies on students' abilities to monitor their own actions and act responsibly.
"I do want you guys to be treated like young adults," she said, "but I do also expect you guys to regulate each other, and help me keep those things in place and be where you're supposed to be and do what you're supposed to do. I know you guys can do that, so I'm not worried about that."
Indeed, Braaten has larger goals in mind than simply revising old rules; she is interested in increasing Chamblee's state ranking.
"It's a long range goal [to make Chamblee the No. 1 school in Georgia]," said Braaten. "I think it's great that we're No. 14 now, and that we're No. 10 in the metro area, but I'm extremely competitive. I've always been that way, so, I want to move up and move on and I want to be one of the best schools in the state."
In the short term, that means spending more time in classrooms observing teachers and working to redefine Chamblee's view of rigor.
"It's really important to me [not only] that we preach rigor, but that we're truly living up to rigor," said Braaten. "Rigor does not mean more, and faster. Rigor means deeper. So, I want to work with your teachers to refine your instruction to make sure you're truly getting to a rigorous level of instruction, no matter what type of student you are in the building — because rigor is for all students."
Another one of Braaten's shorter term goals is to increase diversity within Chamblee's higher-level classes.
"I also want our AP program to mirror the demographics of our school," she said. "So, if you have X amount of economically-disadvantaged students, that's how many should be in your AP program as well."
The reasoning for this goal is to make sure that Chamblee's classes simulate conditions after high school.
"When you put kids in school, I think they need to look more like the world that they live in, because it better prepares you to function when you go to college and look out into the real world," she said. "It's better to have a mix of students and a mix of incomes, and a mix of everything."
Because Chamblee is, in her own words, "kind of like a microcosm of the world that we live in," Braaten believed it was the perfect place for her daughter, a junior, to go to school.
"Mackenzie [Braaten's daughter] is here with me, but my other three are down with my husband for the year until he can transition up. I just got hired so late that it was difficult for my husband to find something and move, so we're hoping that he'll be able to find something and then transition up, because he's my best friend and we do everything as a family together," said Braaten. "We spend a lot of family time together, and honestly if I'm not here I'll be with my family, you know, if I'm not in sports or fine arts or here in the school, I'll be basically with my family. That's my favorite thing to do."
The overarching plan behind all of policy changes Braaten has implemented and goals she has set is ultimately to improve upon everyone's time spent as a part of the Chamblee community.
"What we need to be about [is] making it the best experience no matter what your zip code is," said Braaten. "It doesn't matter to me what zipcode you come from. Once you're here, you're ours, no matter if you're magnet or residential or whatever, I don't get into all that kind of stuff. A bulldog's a bulldog. [It] doesn't matter what programs you're in or anything, you're our students. And I hope you guys have that mindset as well."
About the Writers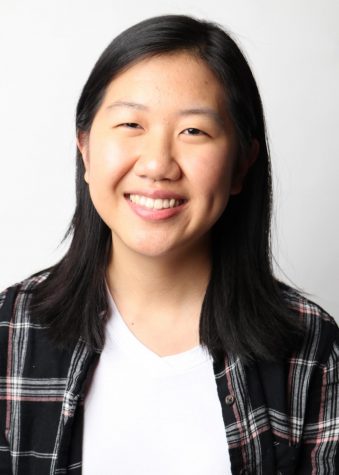 Alice Bai, Editor-in-chief
Alice Bai is a senior and editor-in-chief. In her free time, she likes to read, work on her bullet journal, and shop online for fun and funky crew socks. This is her third year on the staff.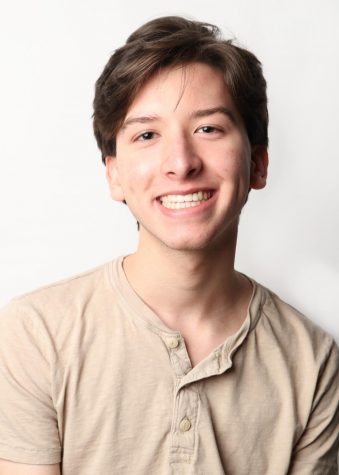 Ethan Rotnem, Editor-in-chief
Senior Ethan Rotnem is an editor-in-chief. He enjoys walking his dog, recommending music to his friends, and looking at cities on Google Maps. This is his third year on the staff.