Chamblee's Cross Country Team Ready to Make a Run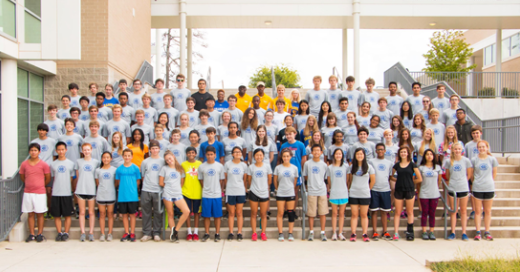 Running and most definitely sweating, the cross country team is getting ready for the new 2017 season. From long runs to hill sprints, head coach Hakim Felts is pushing the team in order to achieve his goals for the team.
"I just want us to be leaders in the school," said Felts, "but, outside of that, as far as competition-wise, I want the girls to repeat as region champs and I want the boys to defeat Clarkston [High School], and become region champs as well."
One way Felts is going to realize these goals is by simply doing the same thing as last year.
"We're just going to continue to work hard, continue to employ some of the same training techniques from the previous season, and a lot of hill work," said Felts. "I think that's what made us improve a lot; I incorporated more hill work last year then I did the previous year, and I think that was the reason for our success."
After a hard workout of hill sprints, Beining Xiao, a senior and co-captain of the team, gave her own thoughts on the training regimen thus far.
"From the two weeks that we've been here, we've trained very smart," said Xiao. "We've had plenty of hard workouts, medium workouts, and easy runs, so I think we're pretty balanced as to our program."
For this season, Felts is also bringing in a new coach to the team, Jennifer Tinnell.
"I'm happy to have Coach Tinnell on board with [cross country]," said Felts, "She brings experience from being a past Chamblee coach."
Tinnell has her own goal for the cross country team.
"I want them to improve, whatever that means to them," said Tinnell. "It could be getting a better time, making it the entire season, or doing a team sport for the first time."
Another change for this season is the reinstatement of a runner of the week, which was in place during Tinnell's tenure as head coach for the 2001-2006 cross country seasons.
"We always did a runner of the week, so we're going to bring that back starting next week," said Tinnell, "just to give a little recognition to a boy and girl on the team who has a good attitude and support for their teammates, improved their time, or has done an act of kindness or generosity, just as a way to get us to gel together."
Even though the team was just two weeks into practicing, Xiao, who ended up coming in first place,  seemed confident that the varsity team was ready for their first meet, Aug. 19.
"I think our team is coming from a strong place mentally, everyone's pretty pumped and ready to challenge themselves," said Xiao. "I think we have a good base down, we just need to start building up things like more challenging workouts and team bond."
Tinnell also seemed to share that confidence, and said that the Aug. 19 meet would set the tone for the rest of the season.
"I'm going to be happy however they do," said Tinnell.  "This first meet will be a good benchmark [for the rest of the season]."
Looking towards the rest of the season, Xiao is excited to meet new team members and spend time with veteran runners.
"My favorite part is definitely the team," said Xiao. "I know a lot of people join because they can be with their friends and I think that's a very awesome part of cross country. You can be with people that you love and you can meet new people that you've never met before, like people with different personalities. In school everyone is in a different group, so everyone hangs out with their friend group, but at cross country you're out of that comfort zone. You get to talk to everybody and know people. It opens your mind to what everyone is like and you get to appreciate people more."
Xiao also noted how the tough workouts, although painful, overall build more connections between teammates.
"I think that the way you suffer together, you come together as a team and get happier," said Xiao. "It's great. You don't have to say anything, you just cry together; you get comfortable around each other."
Although there are many goals for this cross country season, Tinnell mentioned three that will be most important to the team's success.
"We just need to make sure that all the athletes want to help the team succeed, everyone is healthy and taking care of themselves, and that we're all cheering each other on," said Tinnell.
About the Writer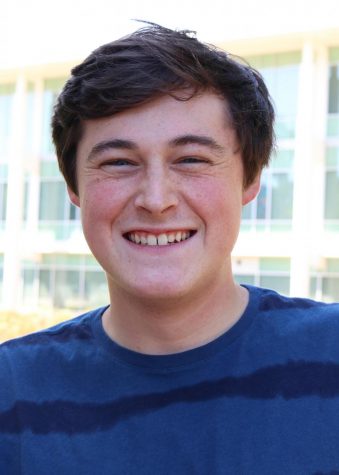 Oliver Hurst, Staff writer
Oliver Hurst is THE senior staff writer. You can find him going to Fernbank, talking about his dog, and binging a show on Netflix. This is his third year on the staff.