Students Respond to ID Requirement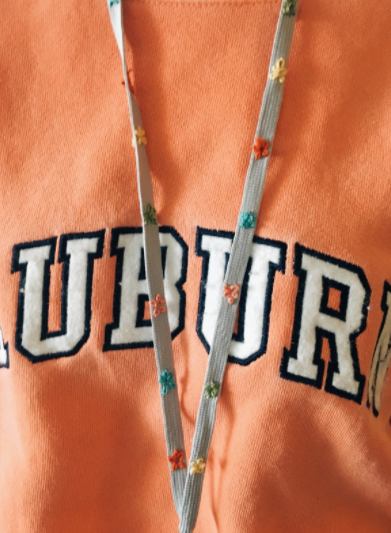 Hang on for a minute...we're trying to find some more stories you might like.
Recently, Chamblee Charter High School Principal Rebecca Braaten and Assistant Principal Clifton Spears announced that every student will have to wear a lanyard with their student ID throughout the day. The IDs and lanyards were handed out during grade level assemblies held at the beginning of second semester, where the IDs and lanyards were met with many opinions about their practicality and effectiveness.
"I like the lanyard because it makes me feel important in a way," said freshman Hope Collins. "I think it has to do with the fact that a lot of colleges and professional workplaces make you have an ID badge–having one makes me feel more grown up."
Sophomores Amy Lin and Shrika Madivanan echo Collin's comparison to professional workplaces.
"We all look look like Google interns from 'The Internship'," they said.
A big topic regarding IDs is their purpose. In each grade level assembly, Braaten and Spears highlighted the safety aspects that come with the lanyards. With individual identification, administration would be able to quickly figure out who does and does not attend Chamblee
"I think [IDs] are actually useful in terms of safety because of the previous stories of intruders in our school," said Lin. "It's easier to identify [students]."
One such intruder was a women who entered the school during fourth period one day during the fall of 2015. The woman asked to see literature teacher Amy Branca. However, once the intruder was asked to leave, she stayed in the building, hiding in the girl's locker room. The whole ordeal initiated a lockdown that lasted almost all of fifth period and resulted in a local police response.
Knowing that this has happened and could happen again, the lanyards are intended to give off a sense of security. However, not all Chamblee students agree that IDs will help ensure their safety.
"I don't think the lanyards will affect the school because they seem pointless," said senior Sydney Luna. "Most student will forget to wear them–others will just refuse to. I'm not saying I don't like the lanyards, but they just seem like a waste of money."
In addition, some students believed that each grade level having different colored lanyards may highlight the division between the classes.
"I think the lanyards are almost going to affect the way we see each other because it's so easy now to point out which grade someone is in," said Collins. "That could be a bad thing. It makes me feel self conscious again because it's so easy to point to me and say, 'hey that's a freshman.'
Despite their opinions towards the effectiveness of IDs, many Chamblee students have taken the initiative to decorate their lanyards and incorporate them into their clothing style.
"Originally I had a mushroom cat pin, but then I wanted to wear this outfit, so I matched my pin to it," said Lin. "I plan on matching future pins [that I put on my lanyard] with future outfits!"
Sophomore Emery Wahlen also decided to embellish her ID.
"When I saw that the lanyards were plain gray, I knew I needed to jazz mine up a bit," said Wahlen. "That night, I went home and taught myself how to embroider flowers. I worked on it in between homework, so filling up the whole lanyard took me almost the whole weekend. It was really fun to do but definitely a lot of work."
It is necessary to note that this is not the first time Chamblee students have received students IDs. Class of 2016 graduate Isabella Collier remembers how IDs were only used occasionally while she was a student at Chamblee.
"During my time at Chamblee, school IDs were a complete waste of money," said Collier. "We never used them, except for AP exams and dances. We never had to wear them at all, they just handed them to us. I guess the idea on IDs was if we went to a school function like homecoming or prom, it would be proof that we went to the school."
Ultimately, when it comes to the safety that school IDs are intended to provide, sophomore Keren Sahar believes that wearing the lanyard should not be a burden.
"People who think it's a burden are just looking for something to argue about," said Sahar. "[The IDs] are not doing anything except for protecting you.  It is a small price to pay for the safety that it brings."
About the Writer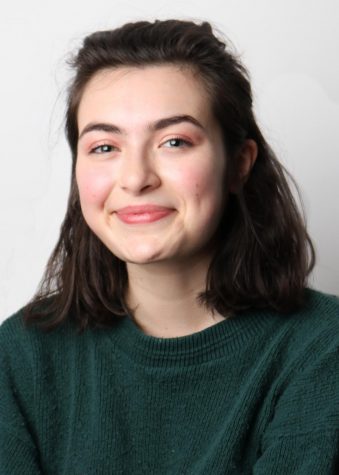 Ashley Veazey, Staff writer
Ashley Veazey is a junior staff writer. When she's not in school, you can find her ordering coffee milk tea at Sweet Hut, listening to Italian trap music, and talking to herself auf Deutsch. This is her second year on the staff.