Opposition to Digital Learning Grows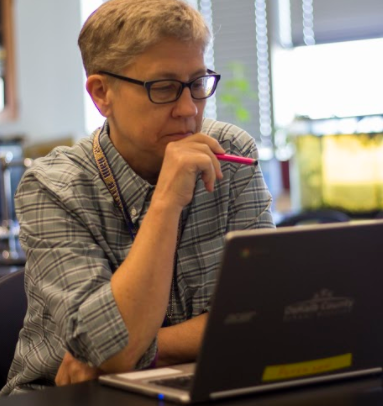 Hang on for a minute...we're trying to find some more stories you might like.
January 29, 2018 brought DeKalb County's Digital Dreamers program to Chamblee, along with Chromebooks for students. This is part of a national movement to push schools towards paperless classrooms and digital learning. However, Digital Dreamers isn't wanted by all.
"I'm not sure it's good to encourage anybody to be looking at a computer screen for hours a day," said math teacher Irvin Wardlow. "Already, students and teachers are looking at their phones, and then you're adding onto that mandatory screen time, and I often wonder what that really does to our brains."
The shift to digital learning is widespread throughout the country, following the development of this in other nations, including Canada, Australia, and Finland.
"[Other countries] have been there for five to ten years, and they've realized that is not the key to greater student success," said German teacher Uwe Neuhaus. "All these countries have done what we are doing right now, and they're going away from it again, because they are realizing the results are not as good as they'd hoped, and it costs so much money."
Disappointing outcomes of the use of computers in school systems may be caused by several factors.
According to research done by Pam Mueller and Daniel Oppenheimer, scientists from Princeton University and the University of California at Los Angeles, taking notes using laptops may give students the ability to transcribe lectures quickly, but also leads to a lack of of conceptual understanding that one may otherwise get by taking notes. With the ability to copy a teacher's statements down word for word, students don't actually process what they write.
"I think writing things down is a good way to remember them," said German teacher Aukini Anderson. "Typing them isn't always the best way to have good recall for information."
Many teachers, however, are more concerned with the loss of interactional communication, rather than the typing component of Chromebooks.
"I prefer learning person-to-person," said Anderson. "I think there's just less interaction between human beings when we have more of these magic shiny boxes in the classrooms."
This state of mind is common among language teachers. To fully absorb a language, students need experience with speaking it, not just typing it onto a computer.
"We are at a level of language learning where we have discussions, we have debates, we have presentations," said Neuhaus. "I don't really know if this lends itself to a virtual classroom."
Yet German teachers are not the only ones struggling with incorporating Chromebooks into their classrooms.
Math teachers, such as Wardlow, are finding that online assignments are less convenient than imagined.
"[The paperless classroom] is okay for some things. I think there's a lot of reasons to still have paper," said Wardlow. "It's less work for me to have kids do work in class and then turn it in, and I can grade it pretty fast. I'm finding there's extra steps involved with posting online, and then I still have to click on it, grade it, click on the next one, and then I still have to print out a list of the grades."
While the Chromebooks may not have a sizable intellectual benefit for the students, some can turn to the environmental impact of paperless classrooms. That impact, however, is not nearly as abundant as perceived.
"For a lot of the elements in the computers, you have to do strip mining which just destroys habitats," said sophomore Ahad Kajani. "While cutting down forests for paper destroys habitats, strip mining is also dangerous."
In addition to the substantial amount of trees and topsoil cleared to make room for strip mines, it leaves behind a heavy bruise of pollution in every aspect of the environment.  Excess coal dust has done significant damage to the soil, as well as to bodies of water. The process destroys habitats, making it arguably worse than the damage done by clearing trees.
Despite all of this, Chromebooks can still be useful tool for students, both inside and outside of classrooms.
"I will say that I think we need to have digital learning days instead of having make-up days for extreme weather," said Wardlow. "I think this is where it really comes into value, where we can have kids submitting work online the day that they're absent and actually have a digital learning day."
The benefits of Chromebooks can still be appreciated, when not forced upon students and teachers.
"I'm not opposed to digital learning," said Anderson. "Laptops can be great tools in classrooms; I don't think it's the only tool to use in the classroom."
About the Writer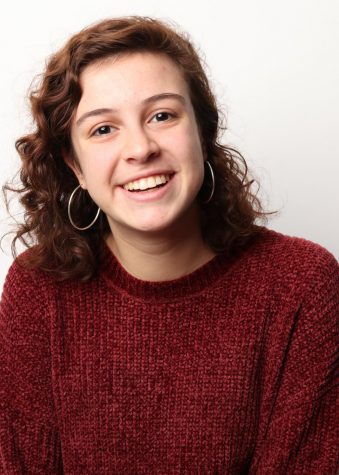 Maya Torres, Staff writer
Maya Torres is a junior and staff writer. She enjoys expanding her sock collection, making Spotify playlists, and practicing Shakespearan monologues in the bathroom mirror. This is her second year on the staff.