County Wide Reaction to Florida Tragedy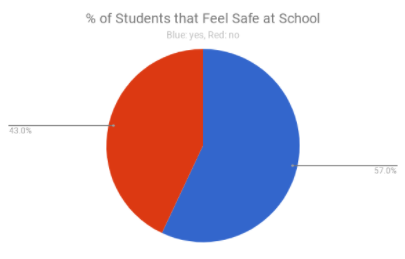 Hang on for a minute...we're trying to find some more stories you might like.
A man is arrested, 17 children are dead, and the country is now distraught, confused, and in pain. In light of the recent events of the school shooting in Parkland, Florida, DeKalb Schools are left contemplating what has occurred, and what they will do now. But this isn't the first time that schools in America have witnessed this.
"I don't really know of a time when I've felt safe at school. We've lived through so many shootings and intruder alerts that it has just become a part of school itself," said sophomore Klara Nitsche. "This is all we've ever known, and now that we're older we're just now becoming aware of its effects. These are people's lives."
Since before elementary school, Nitsche recalls stories of school shootings, intruders, and school safety being compromised by civilians with guns. Now in high school, she looks at doors and windows and thinks of the ways someone can get in and hurt students. This fear for her life has lasted years.
"Our school is giant, we have doors everywhere, there are multiple windows, nothing in our school really screams, 'Bulletproof material' at all," Nitsche said. "I can't help but feel unsafe somewhere that I know could be the next location of a shooting."
Despite feeling unsure about her fate and her safety, Nitsche knows one thing for certain: there is no way she's going down without a fight.
"I need the world to know that we kids aren't just going to sit back and die, we're going to get up and do our job because the adults aren't doing theirs," Nitsche said. "We're the ones dying here, we should be able to have a say."
Schools across DeKalb County have been affected by the shooting in varying ways, some also participating in walkouts and protests. Ruby Reich, a student at Lakeside High School, tells of the recent walkout her school held in remembrance.
"There was one just at my school a couple weeks ago that was organized by students and some students spoke," Reich said. "We're also doing the national walkout March 14 where more students are speaking. It is organized by SGA and they are working to get the news to come."
Reich has noticed many differing opinions around her school, with many students and teachers voicing their views during school hours.
"The Florida shooting inspired a lot of people to push for gun control measures," Reich said. "We had a discussion about it in one of my classes. A lot of people feel very passionate about the issue."
Another aspect of the shooting that has introduced itself to Lakeside and other schools has been threats. Multiple threats and attempted shootings have occurred just in the DeKalb area since the Parkland shooting.
"We had two social media threats, one was during the middle of the school and we had a level one lockdown for two periods as they investigated," Reich said. "Apparently the student was arrested but I only heard that. The same night there was another social media threat that was spread through Snapchat."
A serious threat also occurred recently at another DeKalb school: Druid Hills High School. Student Olivia Barnett did not stay around to see the chaos but was just as terrified.
"A threat was made recently, on March 5 for a shooting of the school by a student," Barnett said. "I don't know how they were investigated because I went home immediately."
The principal at Druid Hills, Mark Joyner, has immediately taken action against the threats and also implemented various safety measures at the school.
"Our principal has been going through some very intense measures to make the school even more safe," Barnett said. "He added a buzzer to both main doors and increased security of the school with more police officers."
Even after the events in Florida and around DeKalb County, the overall reaction of students at Druid Hills has been underwhelming according to Barnett. She believes this is due to the feeling of safety at her school.
"I'm glad that the school is making sure we feel as safe as possible in our school, but the shooting is still concerning to me," Barnett said. "People I know don't seem very affected by the shooting. I'm sure they were saddened but they don't seem to have ever felt unsafe."
Like other schools in the area, the walkout on March 14 will be a day of remembrance and protest for Druid Hills.
"My school is participating in the walkout on the fourteenth," Barnett said. "We are making posters and banners and plan to all walk out together in order to get some kind of recognition for our walkout."
Walkouts haven't been the only form of protest after the shooting. Moments without a single opinion or word have proven to be effective as well. Anslee Palmer, a student at DeKalb School of the Arts, remembered the victims with help from her school's announcements.
"The day after [the shooting] my school held a moment of silence for the victims in place of our normal moment of silence," Palmer said. "I'm happy that they at least acknowledged it because they didn't really at schools like Druid Hills. Our principal actually started crying over the intercom."
Palmer expressed that the safety measures were just as unnoticeable as the school's views on the subject afterwards.
"There has been no tangible evidence that there have been changes safety-wise," Palmer said. "But I think everyone collectively was put on edge and is now more aware of their environment."
Lilly Kersh, another student at DSA, recounts her experience after the shooting.
"We've discussed it more and jokes aren't tolerated about it," Kersh said. "We've been told on several occasions to speak up more to prevent it happening again."
Kersh also recalls the threats that have become a common occurrence since the principal first addressed the high school.
"There were two threats, one was by a kid who was joking; the other was they found an object and message on my bus that she said 'condoned violence' but we weren't told what," Kersh said. "The first was a letter sent home, the second was they called the people on the bus to a meeting and told the students if you see something say something."
As far as changes go, Kersh has seen one that has really caught her attention.
"After the shooting, we've discussed things like that much more and jokes aren't tolerated about it," Kersh said. "We've been told to speak up more, really."
Both Kersh and Chamblee High student Klara Nitsche say the same thing. They hope the walkouts they will participate in and the steps schools are starting to take will finally bring attention to these important subjects and give students the voices they deserve.
"What I'm hoping the walkout will show is that we have the power to stop schools and stop activities when we feel strongly about something," Nitsche said. "We can stop the organizations and make the people see us. If they don't acknowledge us, we must force them to."
About the Writer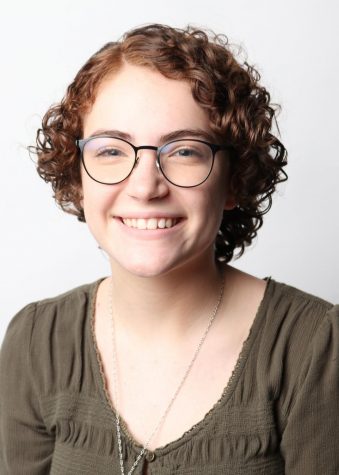 Ava Lewis, Editor
Ava Lewis is a junior and editor. Outside of journalism, you can find them reading anything by Alice Oseman, drinking copious amounts of tea, and waking up at two a.m. to write down an idea for an article. This is their second year on the staff.