Meeting With My Representative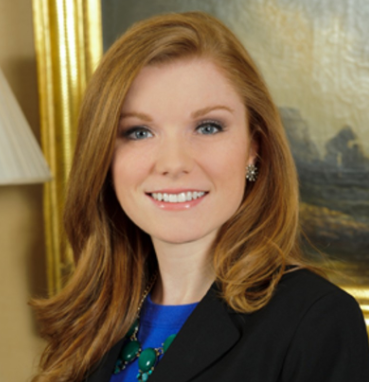 Hang on for a minute...we're trying to find some more stories you might like.
On Saturday, March 3, 2018 at 9:30 AM, I met with my state representative, Meagan Hanson, at the Waffle House next to the Brookhaven MARTA station. I had emailed her a week and a half earlier after attending a gun control advocacy day at the Georgia State Capitol. I had been unable to see her while there, so I sent an email detailing my disappointment. She was receptive, responsive, and ready to meet with me after we emailed back and forth for a couple of days.
Meagan Hanson and I do not agree on much. A Republican who is known for supporting the birther conspiracy theory, alleging that Obama was not born in the United States, and who has tweeted transphobic, homophobic views, she narrowly defeated the former Georgia Tech quarterback and Democratic incumbent Taylor Bennett in the 2016 election. And when I say narrowly, I mean it — the race was decided by just over a percentage point. So, going into this meeting with her, I didn't know what to expect. I wanted to explain my concerns about gun violence to her. I also planned to discuss the bill currently being considered in the Georgia House of Representatives that was passed by the senate just a few days ago — a bill that would make it legal for adoption agencies to deny gay couples the opportunity to adopt.
Upon arrival, I was hopeful that it would be a cordial and civil meeting, and my hopes were fulfilled. We got to talking about the DeKalb School System and discussing Hanson's constituencies at Chamblee and Cross Keys. It seemed to me that there was some disconnect between her and the community that Cross Keys services. I was excited to hear that Hanson is willing to do a town hall for her younger constituents in the community to come and ask questions of their local representative. I plan on organizing this town hall at Chamblee, and it will be advertised for all teens and young people in District 80.
We also talked specifically about the dysfunction in local government. I came to realize that Hanson takes more moderate stances on numerous issues. She rejected the proposal to allow guns on campuses in 2017, and has stood for other common sense gun legislation in the Georgia Capitol. We discussed her proposal to abolish the DeKalb CEO form of government, which did not make it out of the House. She also told me more about her hate crime legislation, which would become the first of its kind in Georgia. Ours is one of five states that does not have hate crime legislation on the books.
The main topic I wanted to meet with Hanson about was school safety, and she seemed receptive, albeit a bit underinformed. She asked about the purpose of the walkout, and I made it a point to make her aware of the fact that we, as students who are required to attend school, want to feel safe, secure, and happy. The walkout is our way of showing contempt for the current state of affairs in our country. It is meant to bring awareness to the fact that more must be done to protect us, our peers around the country, and the generations of students who will follow in our footsteps.
More than ever before, it is crucial that teen voices are heard by representatives, both local and national. Meagan Hanson is someone who I fundamentally disagree with on many issues. But, while this may be the case, it does not mean that we should give up on attempts to have meaningful, civil discourse with one another. Our democracy only works when each and every voice is heard, whether that be at the ballot box, in town halls, or over coffee and breakfast at a local Waffle House. I'm angry, upset, and scared after what happened in Parkland, and what continues to happen in my country. After Saturday, I was made more confident that some change can come out of the mess that has been made by our political leaders. But, I don't think this change will come from Hanson, or her colleagues, or any of the thousands of representatives in local and national offices around the country. That change will come from us. It will come us young people who are willing to protest, rally, advocate, and speak up for what we believe in. I'm glad that my representative knows where I stand. Now, it's time that she and everyone else hear our voices.