Calm Down About Dr. Suess Already!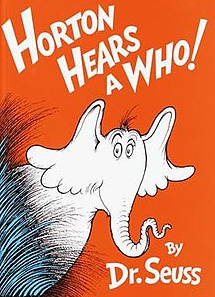 Hang on for a minute...we're trying to find some more stories you might like.
The other day, my mother, who is Japanese-American and works at a private school, had an encounter with the school librarian. The librarian asked her if she thought Dr. Seuss books should be less widely read by children, given that Theodore Geisel drew many racist, anti-Japanese cartoons during World War 2. She was shocked when my mom said no, she loves Dr. Seuss books and raised me and my brother — two half-Japanese children — on them.
In recent months, there has been a growing movement among school librarians and other proponents of children's literacy to shift children away from Dr. Seuss books, in light of his political cartoons and work as a propagandist.
The Read Across America Foundation, which promotes literacy in schoolchildren, promotes "Read Across America Day" on March 2, Geisel's birthday, and its logo features the Cat in the Hat, the main character from one of Seuss's most popular books. However, the foundation announced in October that it will be shifting its focus away from Seuss books and towards a year-round celebration of diverse children's literature. The logo is up for renewal in August 2018, and could be changed then.
This backlash is ridiculous.
Admittedly, I am several generations removed from the horrors of World War II. My great-grandparents were among the hundreds of thousands who were incarcerated — one pair in the Gila River internment camp in Arizona and one pair in Manzanar, in northern California. My grandparents were actually born in the camps. But our family history has always been important to my mother, and she's made sure to tell my brother and me the stories from my family's time in the internment camps.
That said, why are Dr. Seuss books suddenly so controversial?
Yes, Theodore Geisel drew political propaganda cartoons during the second World War. Yes, many of those cartoons were anti-Japanese and featured slanty-eyed, buck-toothed Japanese caricatures. Yes, they were unquestionably racist. Yes, he said that Americans "[have] got to kill Japs," and that they "can get palsy-walsy afterward with those that are left."
But first of all, Geisel apologized — and in true Dr. Seuss fashion. His book "Horton Hears a Who!", about an elephant who protects a society of tiny people living on a dust mite, is generally considered to be an allegory for how the US should have treated the Japanese. The refrain "a person is a person no matter how small" shows how Geisel's views changed after his visit to Japan in 1953. He even revised his first book, And to Think I Saw It on Mulberry Street, to take the racist elements out of a Chinese character: "I had a gentleman with a pigtail. I colored him yellow and called him a Chinaman. That's the way things were fifty years ago. In later editions I refer to him as a Chinese man. I have taken the color out of the gentleman and removed the pigtail."
Secondly, Theodore Geisel — the person who drew these cartoons — and Dr. Seuss, children's book author, are two separate identities. Should we be looking at Geisel's actions discerningly? Of course. Do a series of racist cartoons that Geisel drew mean that suddenly we should stop letting our children read Dr. Seuss's books? Absolutely not.
It's also worth considering the time period in which Geisel worked. During World War II, anti-Japanese (and anti-German, and anti-Italian) sentiment was rampant and generally encouraged. America was at war, after all, and it's hard for a country to win a war without support at home. And a good portion of the work that Geisel did was propaganda for the US Army, for which he was paid. His casual racism wasn't abnormal; he merely upheld the status quo for the time.
Use this controversy to have a conversation about the Japanese internment and racism, both against Japanese-Americans and in general. Educate yourself about Geisel's actions. But let children absorb the messages of individuality and kindness that he enshrined in his books — they'll be better human beings for it.
About the Writer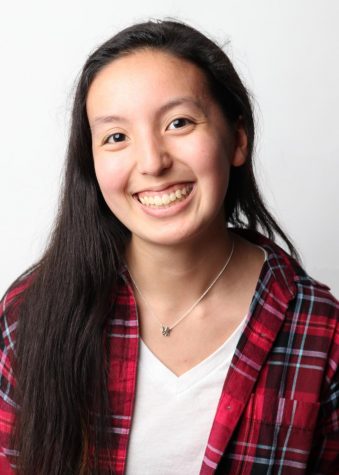 Marley Brock, Editor
Marley Brock is a senior editor. You can spot her wearing Disney-themed attire, screwing with the website, and reading (you guessed it) the news. This is her third year on the staff.