AP Johnson Jazzes Up Chamblee (New APs Part 2)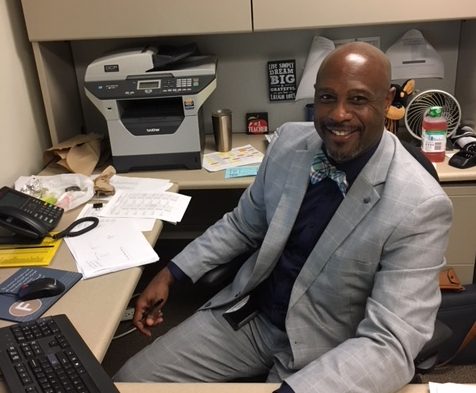 This is the second article in a three-part series about the new assistant principals. You can find the first post here.
Another new member of the administrative staff is Ferrun Johnson, a 10-year army veteran and former English teacher, who filled one of the three vacant assistant principal positions. Johnson, who is currently pursuing his doctoral degree at Kennesaw State University, has never been one to quit. He focuses on continually setting the bar high and expects to push himself while unearthing potential within his students.
"I think that a lot of what I bring is just a love for students and children and watching them reach their goals. I mean the happiest moment for me is always on the stage when [the students] graduate. Being there and watching them get to where they're going, despite the journey being hard sometimes, is really special," said Johnson.
Johnson comes to this position as qualified as ever, having served as an assistant principal at Cedar Grove High School for five years, helping to institute many positive reforms and initiatives for that school, and also having served as an administrative coach at Lithonia Middle School, overseeing administrative processes.
But Johnson's central message is one that stresses unity and cooperation among the Chamblee community, despite any perceived rifts.
"I want to be a supporter to my leader, Principal Braaten. I want to be a supporter to every teacher that goes into a classroom, and then to every student like you. I can't make you who I am, but I just want you to know who you are. And I know Chamblee already has a lot to give. I'm coming into a great organization of teachers, staff, faculty and community," said Johnson.
Johnson is composed, calm, and organized, all features that have coalesced to make him a well-established administrator in DeKalb. Aside from work, he enjoys embracing the simple moments in life.
"I love jazz music. Matter of fact, I like all types of music and it depends on what kind of mood I'm in. Sometimes I might have to hear some Drake, other times I need to listen to some old school, but either way I'm having a good time," said Johnson while the smooth sound of a saxophone played in the background of his office.
Whether it be talking seniors through graduation or simply overseeing a lunch period,  Johnson is committed to bettering all facets of the Chamblee environment and is looking forward to getting to work this year.
"As a leader, I think it's important that you support the students, teachers and community," said Johnson. "I exist because everyone else is here; I exist for them. So if you tell me what you want, it is my objective to help you get as much as you can."
About the Writer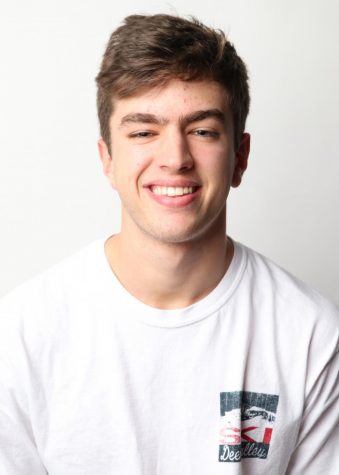 Matthew Welsh, Staff writer
Matthew Welsh is a senior staff writer. When he's not writing articles, he enjoys watching sports, wrestling his brother, and playing with his dog. This is his second year on the staff.