Board Meeting Informs Parents, Provokes Questions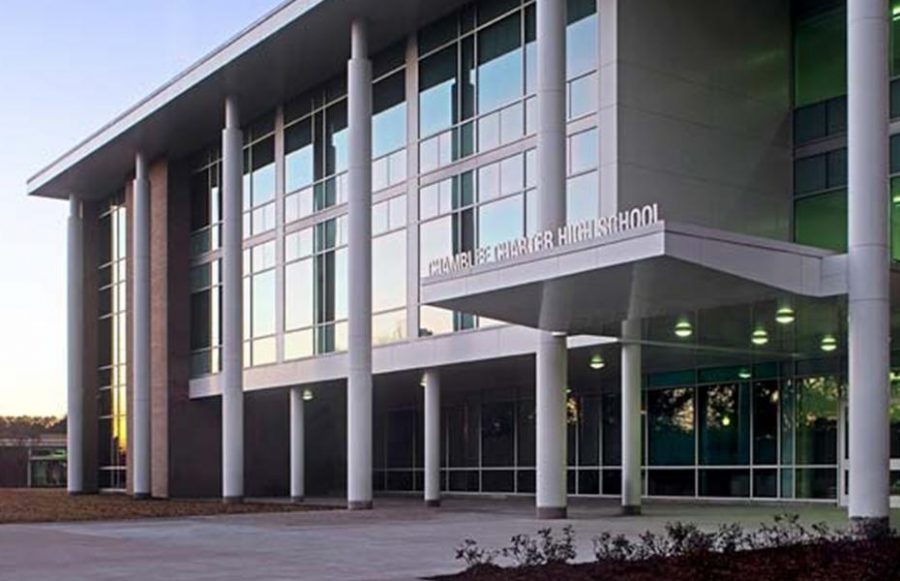 On August 13 at 6 pm, around 50 parents and teachers piled into the Chamblee Charter High School library for the first Governing Board meeting of the 2018-19 school year. Among those faces were Superintendent Stephen Green, Regional Superintendent Sherry Johnson, and Principal Rebecca Braaten.
For those unfamiliar with the monthly gatherings, the Governing Board is a committee comprised of community members whose roles include supporting the school, maintaining its charter, and approving or rejecting the yearly budget.
Throughout the meeting, parents and faculty were able to observe and get the scoop on all things Chamblee.
"It was a very structured board meeting, and they had an agenda," said CCHS parent Jean Cowan. "Overall it was a pretty civil atmosphere."
Before the board officially began discussing items on the agenda, however, community members were given the opportunity to voice their opinions about the recently implemented freshman academy.
"There was a public comment portion at the beginning in which parents could stand up and say whether they were for or against [freshman academy] and why," said AP Lang teacher and parent Jimmy Demer. "People weren't standing up and saying they were against it, people were saying, 'We don't know what it's about or why we're doing this.'"
Although there is a digital brochure on the Chamblee website with an explanation of the academy, Principal Braaten has been tasked with preparing a more thorough presentation.
"[The Governing Board]  told her that she needed to come back with more details so that next month people can talk about whether they support it or not," said Cowan. "They wanted to ask her why she came up with it, what goals she's trying to achieve, how will she measure her success…things like that".
Once Board Chair Kathy Wilson-Chu called the meeting to order, items such as the budget were discussed between board members. 
Precalculus teacher Irvin Wardlow explained the dialogue.
"Traditionally, as I understand it, the governing board is allowed to interview department heads about their certain items in the budget," said Wardlow. "Last year they were prevented from doing so, and that was brought out in the meeting."
He continued, defining the expectations for the budget in contention.
"The budget still isn't quite right," he said. "Somehow they're doing some sort of retro budget because it wasn't done in a timely fashion. The expectations now are for the administrators to come up with a timely budget and [the board] is going to give them some dates that they must follow so this can get done earlier."
Other hot topics brought out by the board included the master schedule and the adjustment of class sizes.
"The schedule is a very complicated process, and every year it involves moving some sort of resources around and moving some students around because kids show up and want changes," said Faculty/Staff Councilperson Andrew Milne. "Normally, the schedule is in very good shape around March, but we're behind this year."
Wardlow described the regular process of scheduling, and how this year's process has proven detrimental.
"What they would have done, if they had started on time, is take students requests, figure out how many sections they need of each subject, and then build the schedule from there," he said. "Unfortunately,  they were forced to use last year's template. Now there's just mistakes building on top of mistakes."
After the items on the agenda were covered (other topics including magnet/accelerated coding and an official 'principal's report') there was a designated time for parents and teachers to respond to what they had heard. The board was not allowed to interact during this time.
"The governing board was just listening," said Cowan. "They couldn't make comments — all they said was 'duly noted.'"
The total time allotted to parent and teacher response, as portrayed on the agenda, was only half an hour.
"They had 30 minutes of public comment where the parents or anybody could stand up and make statements for three minutes," said Demer. "That was when I stood up and refuted a claim made by the administration."
According to multiple attendees, Braaten had given false information when asked about class size information.
"One of the parents had asked if we were cheating the system by double-coding gifted classes, which are supposed to be capped at 27," Demer said. "The administration, using a broad term, gave a misleading answer that implied that, indeed, if we have a gifted teacher and a gifted class, there are 27 students. We know that's not the case — they're all double-coded." 
Cowan relays her observation on the interaction between the board and the principal during this portion of the meeting.
"The board had asked Ms. Braaten to provide them with a report of how many students were in the classes, and she failed to bring the data with her," said Cowan. "She said she didn't understand what they were asking her. There was mistrust among coding and how putting the maximum number of students in one classroom is unfair to both the students and the teachers."
Circling back to the scheduling discussion, she described parental consensus on the issue.
"A lot of parents and teachers were saying that the amount of schedule changes submitted this year was very unusual," Cowan said. "Braaten tried to say that it wasn't unusual, believing that the students coded in the wrong classes when they signed up for them last spring."
As to the ultimate success of the meeting, there seemed to be an overall spark of positivity in an otherwise tense environment.
"I think a lot of parents felt good about being able to vent about the issues with scheduling and class sizes," said Cowan. "I also give the teachers a lot of credit for being vocal about what's going on. Braaten was given a lot of harsh requirements and it will be interesting to see what happens next month."
As an addendum, Superintendent Green, who remained for the entirety of the meeting, responded via email to a few questions concerning the meeting. Here are his thoughts on both the meeting and climate of our school:
Blue & Gold: What were your impressions of the requests and opinions made by parents and teachers during the public comment portion of Monday's meeting?
Green: I focused on listening to the concerns that were voiced by those members of the school community. I was aware of those concerns before the Board meeting and the steps the regional superintendent and principal had taken to resolve them.
B&G: Based on your observation of the meeting, do you believe that the administration at Chamblee is doing an effective job with both communication and staying on top of the needs of the school?
Green: Yes. I have high confidence in the administration of the school. The principal is not alone in this work. Regional Superintendent Sherry Johnson, her micro-cabinet, and the support we've put in place as a district give us a strong team that supports students. We will continue, as we always have, to work in cooperation and collaboration with the school community.
B&G: Do you believe that any changes will be made within Chamblee's administration in the foreseeable future? (In respect to the current climate of disapproval from Chamblee's faculty, parents, and students.)
Green: No. I also don't believe the climate is as you described. Disagreements among intelligent and caring community members are normal and healthy. The goal is to take those differing viewpoints and filter them through the mutual desire for the success of students. We are confident that culture exists at the school, and it will prevail.
If you are interested in listening in on the state of the school, the next Governing Board meeting is on September 17 at 6 pm in the CCHS media center, and the schedule for future meetings can be found on their website. 
About the Writer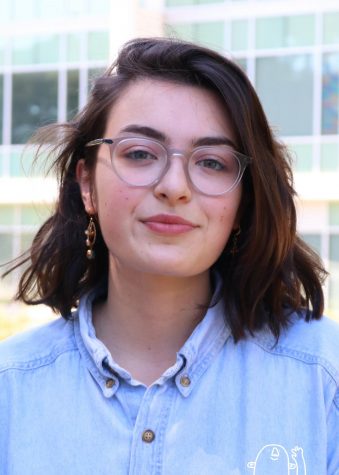 Ashley Veazey, Photo Editor
Ashley Veazey is THE photo editor for The Blue & Gold. When she's not in school, you can find her ordering coffee at Crema Espresso Gourmet, listening to Italian trap music, and talking to herself auf Deutsch. This is her third year on the staff.