Lit Mag Members Launch Another Year of Writing and Creativity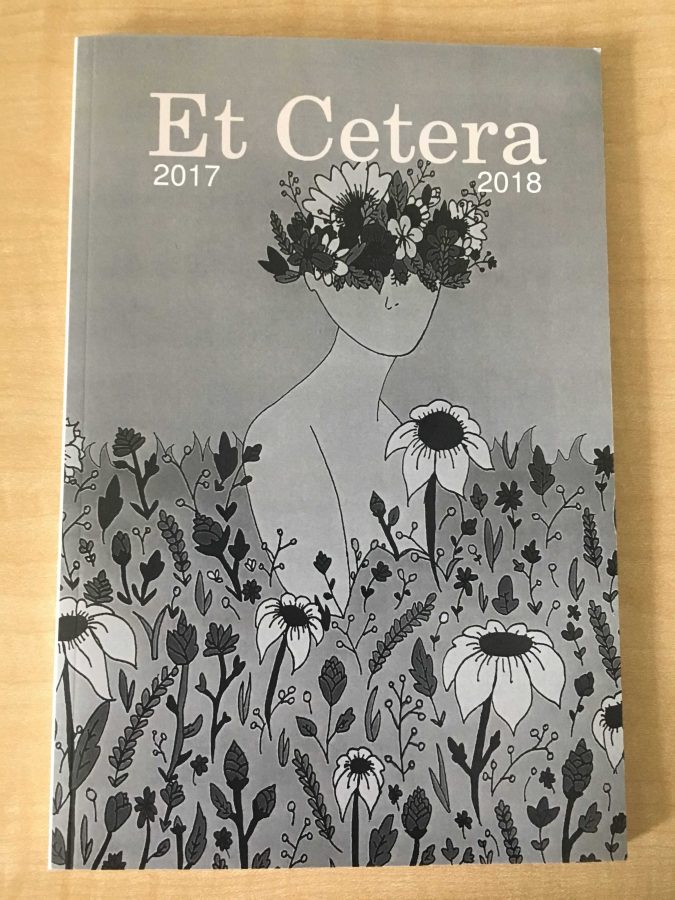 At Chamblee Charter High School, we have dedicated creative writers in our midst. Literary Magazine is a club where these writers write, edit and organize contests for creative writing submissions to be placed in a publication known as the Literary Magazine. The club hosts many events to collect submissions, such as the short story competition coming up this fall and a poetry competition in the spring. Senior Isabel Bradford, the Editor-in-Chief, helps to run these competitions and other events.
"Every year, we have different events and that's the main thing that we do," said Bradford. "In the fall, when we have the short story competition, there's always a word and people write their short stories about it and submit them…and then we have a coffeehouse where we announce the winners and people can read some of their stories."
The poetry competition occurs through a similar submission process, but the grading occurs at an event where the poetry is read aloud and graded on the spot, rather than through the written submissions. All of these competitions work together towards a larger goal.
"We take stories from the [poetry competition] and the short story competition and other submissions that we get and we put them all together in the Lit Mag," said Bradford. "That's the big thing we're really working towards."
The club's meetings combine productivity with a friendly atmosphere that Bradford really enjoys.
"We kind of talk a lot about things that aren't entirely relevant, but we still get everything done," said Bradford. "It's really fun because Mr. Avett's really funny and so is everyone else in the Lit Mag so we have a lot of fun."
With this atmosphere, it's no wonder that the manner in which Bradford became Editor-in-Chief was very casual and unceremonious.
"I was the member who most consistently showed up to meetings because I showed up practically every week and other people were a little bit more flaky with when they showed up," said Bradford. "[Mr Avett] asked me [if I wanted to be in charge] but also I asked him [about my title], so it was a mutual decision that I am now in charge just because I showed up the most."
Last school year, there was a slight delay in the release of the Lit Mags, and it was not possible for them to be distributed before the end of school.
"Last year, we had a little bit of problem with the art because when we were trying to get art in, it was hard to find the specific people to ask them for their permission to put the art in the Lit Mag," said Bradford. "That took a little bit longer than we expected it to, so we weren't able to format the Lit Mag as quickly as we wanted…and order it as quickly as we wanted."
This chain reaction plus a two-week delay in the arrival of the Lit Mags caused them to arrive on the very last day of school, but Bradford guarantees that they will be passed out soon.
"We're going to distribute the Lit Mags that people ordered at open house last year pretty soon," said Bradford. "We're trying to wait until the schedules get all worked out, so that when we have people's schedules, we can see what classes they're in and go to those classes and give them the Lit Mags. It might take a little bit, but we're going to get them all out."
In the meantime, the club is already up and running and ready to begin working towards next year's Lit Mag, setting the ball rolling on the first events.
"Last meeting, we decided what dates everything would be, so we have all the dates for the submissions and coffeehouses and everything like that," said Bradford. "Next meeting, we're going to start putting up flyers for the short story competition."
Bradford is very excited for the upcoming year. She is looking forward to reading the upcoming submissions by Chamblee students, something she sees as a powerful way to connect with the Chamblee community.
"I think my favorite part about being in the Lit Mag is reading the works of all the people at our high school because I really like to see what other people are writing about and listen to their voices and their writing styles," said Bradford.
About the Writer
Catherine Cossaboom, Editor
Catherine Cossaboom is a senior and editor of the Blue & Gold. In her free time, you can find her solving way too many math problems, going on wandering walks to make friends with the deer in her neighborhood, and training her kittens to compete at the next Kentucky Derby. In five years, she hopes to be traveling across the country, running math circles, writing columns, and turning math into a performance art to empower girls to take on the world's problems. This is her third year on the staff.