Florence Set to Pummel the East Coast: Four Things to Know Before It Hits
Hang on for a minute...we're trying to find some more stories you might like.
When it comes to hurricanes, the Atlantic Ocean has been relatively calm this year; but now, a big storm is brewing — and its headed our way. Hurricane Florence, which hurdled towards the Carolinas as a Category 4 storm but has since weakened to a Category 2 storm with 110 mile per hour sustained winds, is churning towards us, and poses a major threat to the nearby coast and Georgia. As we wait for the storm to hit, here are four things you should know about Florence and what it means for Chamblee.
Number 1: The Path
Right now, on the National Hurricane Center, it shows Florence making landfall in the Carolinas late Thursday night or early Friday morning. Approaching the coast as a Category 2, it will be devastating to the Carolina coast as well as parts of Virginia and maybe even Georgia. The storm will weaken once it makes landfall, but it is still projected to make its way over Georgia sometime on Sunday or Monday possibly as a tropical storm or depression, before turning north into the mountains of Tennessee and North Carolina. Governor Nathan Deal declared an emergency declaration for all 159 counties in Georgia around noon Wednesday as we wait to see just how much Florence will affect our state.
Number 2: The Effects
Over 5.4 million people on the East Coast are currently under hurricane watch and an additional 4.89 million people are under tropical storm watches and warnings, and by Thursday afternoon, the Carolina coast will be experiencing hurricane force winds and deadly storm surges. The hurricane is extremely large, with hurricane force winds extending 80 miles from the center and tropical storm force winds up to 195 miles. As of now, Florence is expected to linger on the southern North Carolina coast before making a slow turn downwards; because it will be so slow moving, the Carolinas will be experiencing a direct hit from the storm for over 24 hours, part of the reason why it is so dangerous. In the worst parts of the storm, up to 40 inches of rain and 13 foot storm surges could be possible, with heavy rain and winds expected in Virginia and Georgia as well. Over 1 million people have been ordered to evacuate, up to 800 flights around the East Coast have been cancelled, and many Carolina schools are already closed.
Number 3: The Next Irma?
Last year, from September 11 to September 14, DeKalb County Schools were closed due to Hurricane Irma, which raises the question: will Florence have the same effects? At this point, it seems as though Florence will be a tropical depression by the time it reaches us in Atlanta, which is weaker than Irma, which came to us as a tropical storm. Although it is not too likely, if schools do happen to be cancelled, what would the protocol be? Last year, we added 20 minutes to each day starting October 2 and ending December 1. Additionally, we had to go to school on Election Day, which is normally a day off. This year, however, things would be much different. If we happen to miss school days due to Florence, the 2018-2019 DeKalb County Schools calendar has added inclement weather days during our breaks, so the number of days we miss due to the storm will correspond to the number of inclement weather days we have to attend. The first two are Thursday, October 4 and Friday, October 5, which are the first two days of Fall Break. If we miss more than two days, the following inclement weather days are November 6 (Election Day) and November 19 and 20 (the first two days of Thanksgiving Break). Although this is the current protocol, the addition of Chromebooks to DeKalb could change inclement weather days into virtual learning days, when students and teachers have online assignments to complete rather than coming to school.
Number 4: The Concerns
As Florence's path turns towards Georgia, a few major concerns are being raised. One of the bigger ones is Music Midtown; Atlanta's beloved music festival is scheduled for Saturday and Sunday, but many fear that heavy rains from Florence could cancel the show. Another one is the University of Georgia's Saturday football game against Middle Tennessee State. In preparation for the storm, UGA moved the kickoff time up from 7:15 p.m to 12:00 p.m to avoid any potentially dangerous storms. As the path of Florence solidifies, it seems that Georgia will experience heavy rains, winds and possible flash flooding, although the effects will be far stronger in the mountains than in the metro Atlanta area. The Atlanta Motor Speedway in Henry County has opened up for all those seeking refuge from Florence.
This is a developing story and will be updated when we know more.
About the Writer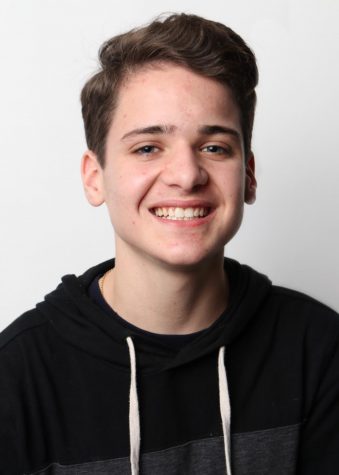 Foster Cowan, Staff writer
Foster Cowan is a junior and staff writer. He likes to eat prepackaged salads, wear sweatshirts for schools he doesn't attend, and avoid Boy Scout meetings. This is his second year on the staff.