Lady Bulldogs Dominate in First Round of State
Despite ominous clouds and a bit of rain, the Chamblee Lady Bulldog softball team won against the Clarke Central Gladiators on Tuesday, October 9. The first game of the double header was scheduled for 2 p.m., and it began right on time.
The Lady Bulldogs started off strong, with their starting pitcher, freshman Margaret Axelson, on the mound. Chamblee ended the top half of the first inning with a double play at second and first, leaving Clarke Central without a run. Moving into the bottom half of the first inning, the Bulldog's offense was just as strong. At the end of the first inning, the score was 5-0, with juniors Grace Brown and Mary Axelson bringing in two runs each.
Margaret Axelson was fighting hard during the second inning, striking out the first two Clarke Central batters and throwing the third out at first base. Clarke stepped away from the plate once again without a single run.
The Lady Bulldogs continued to play their best, putting up three more points during the third inning, leaving the score 8-0. Chamblee put up two more points during the fourth inning, and stopped Clarke from scoring during the fifth, finishing off with a score of 10-0.
The second game was scheduled for 4 p.m., and the Lady Bulldogs played just as well, dominating the Gladiators with a score of 17-4.
Now that the Lady Bulldogs have won against the Clarke Central Gladiators in the first round of the state playoffs, they will advance to the next round. The next game is against Villa Rica, and is scheduled for Wednesday, October 17th at 2 p.m.. This will be a home game, so come out and support the Lady Bulldogs!
About the Writer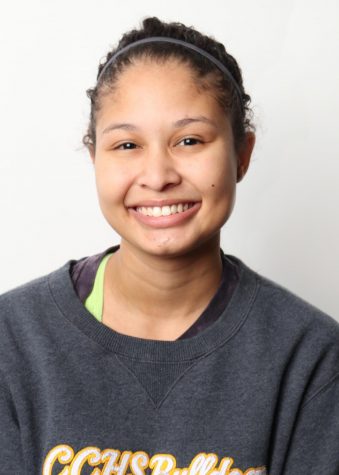 Angela Witherby, Staff writer
Angela Witherby is a senior staff writer. When she isn't writing, she likes drawing landscapes, doing an unnecessary amount of face masks, and trying to improve her driving abilities. This is her second year on the staff.