Falling Into Fall With "Over the Garden Wall"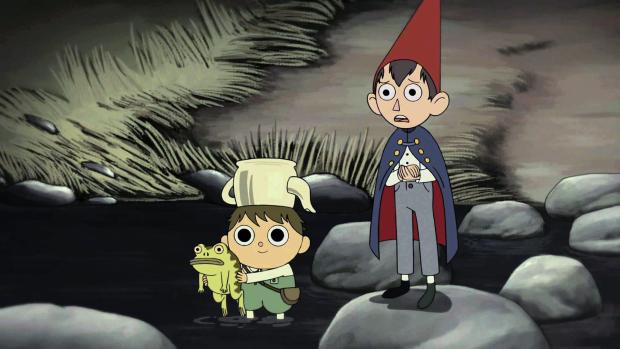 Every year, as autumn creeps around the corner with its vibrant leaves and chilly weather, I revert to the essentials: oversized sweaters, pumpkin scented candles, apple cider, and my all-time personal favorite, Cartoon Network's Over the Garden Wall.
This quirky, five-part animated series encompasses the every-worrying teenager Wirt and his eccentric little brother Greg as they travel throughout an alternate colonial universe referred to as "The Unknown." Lumbering through the woods, the two face oddities such as a town full of pumpkin skeletons and a mysterious, overgrown mansion, all while looking out for the beast — a large antelope-like creature who is rumoured to snatch the souls of children and turn them into trees.
The storyline itself is pretty simple, which rings true for many Cartoon Network classics: Each episode brings a new challenge to be solved, and the main characters develop over the course of the series. But there's something nostalgic in the simplicity of a plot — it reminds me of all the hours I spent as a kid watching Camp Lazlo, Flapjack, and Foster's Home for Imaginary Friends.
Keeping my younger self in mind, it's interesting to observe the perspectives of the two brothers. Wirt, the older brother, seems quite annoyed at how carefree Greg tends to be, which accurately represents how we lose our naivety as we enter adulthood. Watching this series keeps me in check, reminding me to not always take things as seriously.
What makes this show so definitively fall to me is it's combination of visuals and folk music. Rustling leaves, vast wheat fields, and cute little cottages are just a few subtle details in the beautiful, ornate background that radiates autumnal vibes.
And the soundtrack? Unparalleled. Cellos, violins, saxophones, and vocals combine to create an spooky amalgam of folk and jazz. I listen to it religiously throughout September and October, all while associating it with trips to apple orchards, corn fields, and fall festivals.
If you'd like to check out the series, it's available on both Amazon Prime and iTunes. Please.
About the Writer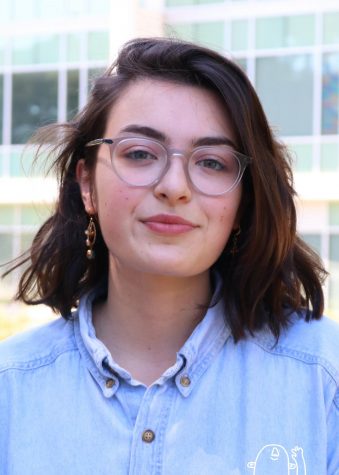 Ashley Veazey, Photo Editor
Ashley Veazey is THE photo editor for The Blue & Gold. When she's not in school, you can find her ordering coffee at Crema Espresso Gourmet, listening to Italian trap music, and talking to herself auf Deutsch. This is her third year on the staff.