Homecoming Contest Brings Atlanta Spirit Into CCHS Hallways
Hang on for a minute...we're trying to find some more stories you might like.
Last year the Student Government Association brought back an old Chamblee Charter High School Homecoming tradition: hallway decorating. Each class had their own hallway, decorating them with things related to this year's homecoming theme, "Bright Lights, City Nights." The freshmen and seniors both focused on Atlanta landmarks, the sophomores used things 'only people from Atlanta would know,' and the juniors got their inspiration from the Beltline and Ponce City Market. The class with the best decorated hallway won an ice cream party.
For the freshmen of CCHS, the competition offered them an opportunity to show off their class's spirit.
"We wanted to decorate our hallways because we wanted to show our school spirit and how strong the freshmen class is," said freshman co-president Andrew Pietkiewicz. "We also really wanted our grade to win the ice cream party!"
Regardless of their intentions, most classes had many people come out and help decorate, spending a lot of time throughout the two weeks before homecoming. For example, the Class of 2022 had more than 20 people working on their hallway one day after school. The seniors also committed a lot of their time to their hallway.
"We had a group of people stay after school every day till around [seven p.m.]," said senior class president Lauren Carter. "Last Wednesday [October 3] the group stayed till 9:30pm. Everyone put in a lot of time and effort."
The sophomores, however, had a bit of trouble encouraging their classmates to come work on their hallway.
"I made most of the decorations, and a few people did the skyline," said sophomore class president Olivia Hogan. "About 6 people helped put it up."
Every class mentioned why their hallway was unique when compared to other. Junior Abby Washburn believed the Class of 2020 hallway stood out because of the attention to detail.  
"Our class definitely spent the most time on each individual project we made for the hallway," said Washburn. "We had less decorations than some other classes, but they were all really thorough and full of quality. I also think that the fact that we had a really bright, fun color scheme made our hallway really stand out."
At the Homecoming Pep Rally teacher and SGA sponsor Mattie Kaspar announced the winner of the contest: the Class of 2022. The news was met with boos from the other classes. Washburn, however, seemed to understand why the freshmen won.  
"I feel like it was a let down to everyone who helped decorate the class of 2020 hallway, especially because we won last year and were still sitting high on that," said Washburn. "But, the freshmen did have the most numbers and spent the most time decorating their hallway, not to mention that it did look good. So I guess they deserved to win, even though ours was better."
Regardless of how the upperclassmen felt about it, the freshmen seemed very excited about their win. Pietkiewicz thinks it showed how great the Class of 2022 is.
"I think that everyone who worked on the hallway and all Freshmen in general are super excited about [winning]," said Pietkiewicz. "Class of 2022 is the largest class in the school and we want to be the best class ever at Chamblee. This milestone truly shows how amazing the next four years will be!"
About the Writer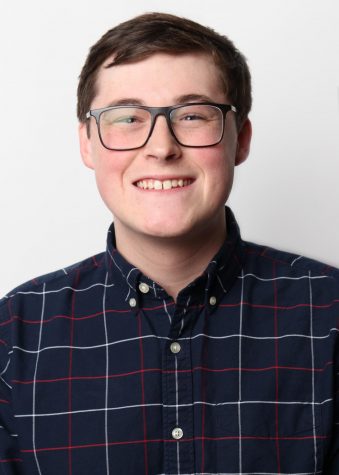 Oliver Hurst, Staff writer
Oliver Hurst is a junior staff writer. You can find him going to Fernbank, talking about his dog, and binging a show on Netflix. This is his second year on the staff.