Journalist to Journalist with Jon Ossoff
Hang on for a minute...we're trying to find some more stories you might like.
A quick and easy smile. A relaxed posture. You'd never guess you were speaking to the Georgian who lost the most expensive political campaign for a Congress seat only 16 months ago. But Jon Ossoff seemed past last year's trials and tribulations and gave some great insight to the Blue & Gold while helping Lucy McBath in her bid for the House.
A journalist himself, Ossoff seemed more than happy to grant a high schooler the opportunity to interview a nationally-renowned politician.
Following are the transcripts of that conversation:
What do you think happened in 2017 and why is it different this time?
The special election in 2017 proved that a lot of assumptions about partisanship; this idea that Americans are bitterly divided into irreconcilable political tribes is wrong. Because in a district that had been considered a Republican stronghold, that campaign proved that voters here will give a fair hearing to any candidate no matter their party and that the Democrats, therefore, can be competitive here. If I can look back at that campaign last year, and know that it laid some groundwork for a candidate like Lucy McBath get into Congress, then I'll be all the prouder.
What would you have done differently in 2017?
You know, it was impossible to anticipate how huge that race was going to become. And you can really only judge your decisions based on the information you had at the time. I'm not sure if it was helpful or harmful that it became such a national and global story, but it was a whirlwind and a steep learning curve in that environment.
How do you think we can get more young people involved in our politics?
Two things: the first is to put forward a platform that will benefit young people. To talk about how to relieve our student debt and make college debt-free. To make sure that young people who are struggling to get access to the mental health services they need, make sure they don't get caught up in the criminal justice system at a young age; and also to bring some hope positivity and optimism into politics. Why would young people want to get involved if it's all so bitter and nasty and deceitful? Young people are looking for role models in political leaders and there are too few of them. Second thing is to communicate using media that young people are more fluent in. Maybe I should've put campaign ads on Fortnite.
What do you think helped prepare you in high school and college to run for the House?
When I was a high school student, I interned for Congressman John Lewis after reading his memoir, "Walking with the Wind." He became a mentor of mine and seeing his example and learning from him helped equip me to enter the frame myself when the time came.
If I give you $10, will you tell me who Anas is? (Anas is an investigative journalist based in Ghana who has worked with Ossoff's firm and whose identity remains secret.)
[Laughs] Anas is Anas's real name. What's secret is his face.
Currently,  Ossoff is the managing director and CEO of the investigative journalism firm Insight TWI. He has continued to voice his opinions on politics and can be seen on the campaign trail advocating for local candidates such as Stacey Abrams and Lucy McBath, suggesting a possible comeback into politics. Although Jon Ossoff couldn't quite clinch victory in 2017, he continues to offer a vision for hope and change. And he has not ruled out a possible run for Congressman of the Georgia sixth district in the future.
About the Writer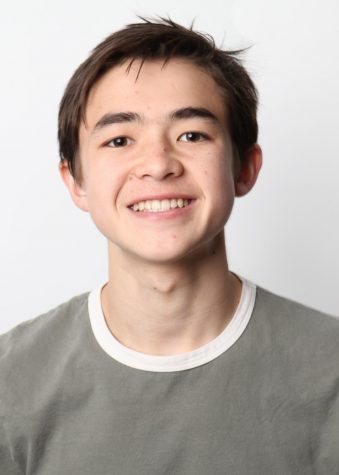 Kieran Ferguson, Staff writer
Kieran Ferguson is a junior staff writer. He enjoys playing soccer and hopes to become Mr. Avett one day. This is his first year on the staff.