Mental Health Services, Resources Lacking At Chamblee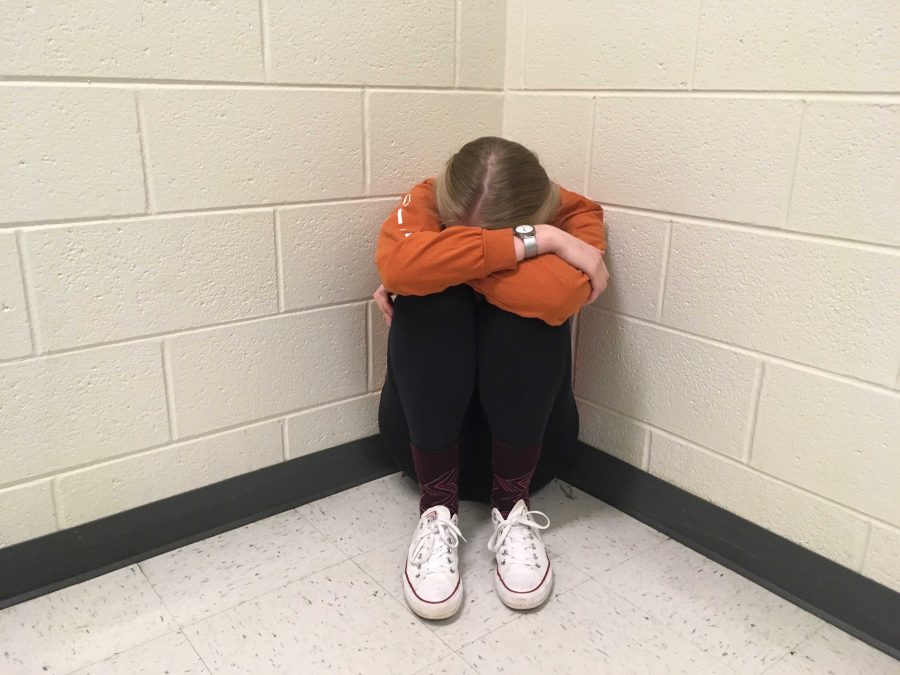 by Ellie Furr and Stella Garrett
It's no secret that high school is stressful. With academics, part-time jobs and extracurricular activities, there doesn't seem to be enough time in the day, especially at Chamblee Charter High School.
Nowadays, it seems that the school has a ways to go in efforts of destigmatizing mental illness and assisting students who are wrestling with their own mental health; regardless, there is hope. Potential clubs that work to raise awareness for mental health could be extremely beneficial to the intense climate present at Chamblee.
Two years ago, Chamblee had two student-run clubs that served this purpose: The Joy Committee and Active Minds. Both attempted to engage as many students as possible and create a healthy atmosphere at Chamblee. Now, no such clubs exist.
While student involvement is important, there is only so much students can do unsupported. School counselors play a vital role in student well-being at any school, including CCHS. Head counselor Tinikia Jones says she and the other counselors are always working hard to support the students.
"We are constantly talking with students, parents, and teachers about mental health issues," said Jones. "While we cannot solely improve someone's mental health, we can support them in seeking the proper therapy, medication, if necessary, and other services."
This year, however, the counselors have been swamped with scheduling changes and other jobs that are often handled by the administration at other schools.
"From what I've observed, most schools who have counselors don't promote the reason why they're there: to help the students. They shouldn't be in charge of administrative tasks, their main job should be to be available to students who need to talk to them," said sophomore and mental health activist, Anna McKinzy.
When Dr. Norman Sauce III was the principal of Chamblee High, the administration took the lead on advocating for positive mental health. In April 2016, Sauce convened a committee of his own to support the cause: the Positive Mental Health Steering Committee.
"[The committee] is a forum for stakeholders and experts to come together and talk with our administrative team about what we can do better, what we can do more of, and what we can do less of to support the positive mental health of our students," said Sauce, in September 2016.
While the counseling department is conducting some activities to promote positive mental health, no such committee is in place this year.
Despite the lack of any set programs at school currently, the City of Chamblee does have resources such as Chamblee Cares, an organization run by Jean Coleman, a former Chamblee administrative secretary. Chamblee Cares "provides education, training, and encouragement to the Chamblee Charter High School community in order to foster mental health wellness and help prevent suicide," as is stated on their website. In addition to sharing information to Chamblee residents, it also provides volunteer opportunities to everyone that possesses a desire to help. Coleman and other Chamblee Cares volunteers are evidence that there are people who care about the mental stability of Chamblee's students, within and outside of school.
"You are worthy, and yes, people would miss you if you weren't here!" said McKinzy. "No matter what beliefs you have or religions you follow, you were still put here for a reason. Your story isn't over yet, and it deserves to be told."