Growing to Love Georgia's Natural Beauty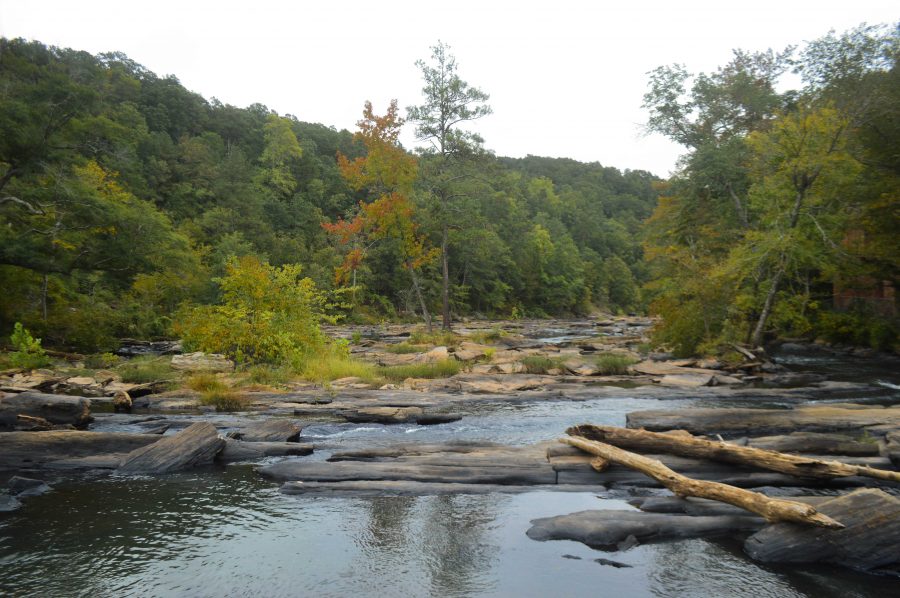 Yosemite National Park has towering mountains and a lush forest. Miami has beautiful beaches with crystal blue water. And nothing could ever compare to the stunning colors and depth of the Grand Canyon. Especially not the dull country roads and polluted lakes of Georgia. Right?
To scorn the natural beauty right in front of our eyes and instead wish that we lived in a more scenic state, like California or Maine, is a waste of energy. For years, I coveted pictures online of national parks with gorgeous sunsets and wildlife, wishing that I wasn't delegated to the hot and miserable Southeast, where the highways stretch for miles and the most wildlife we can see are squirrels.
But we are beyond fortunate to live in Georgia. This state has immense natural beauty that often remains untapped by those of us who complain about the urban setting that never ceases to depress us.
A two-hour drive north, and we can access mountains with views for miles and hikes with clear mountain air. There are, in fact, amazing species of animals, especially birds, that make Georgia their home. You just need to look in the right places.
To facilitate your outdoor experience, here are four hikes that I have grown to love.
1. Tallulah Falls
Tallulah Falls is quite a leg work out, but is completely worth the stunning views of a waterfall nestled in a pine and oak tree covered gorge. There is a sketchy-ish suspension bridge above the churning water that you reach at the bottom of the gorge, but the cool breeze off the waterfall will quickly soothe your nerves. Besides the hike in and out of the gorge (which is composed of hundreds of shaded stairs), there are overlooks along the edge surrounded by fields of colorful wildflowers. This hike is about an hour and a half northeast of Atlanta.
2. Sweetwater Creek State Park
This simple hike was one of my first, but more experienced hikers can easily extended it to up to five miles if you get overzealous. Just make sure to turn back after a few hours — it's easy to get lost in the winding expanse of streams and pebbled shores. The trail is perfect for beginners, as it is not mountainous, but a flat, shaded path along a sparkling river. The hike passes along the old ruins of a textile mill that was burned down during the Civil War. During autumn, this hike has beautiful fall foliage and is frequently visited by dogs and young children, perfect for entire families. Sweetwater Creek is located off of I-20 near Six Flags Over Georgia.
3. Blood Mountain
Of the four hikes I've listed, this was by far the most strenuous and challenging — but well worth it. Blood Mountain is a portion of the Appalachian Trail which can be anywhere between four to nine miles long. To put it bluntly, the portion of the trail I have hiked along feels like a 60 degree incline and is lined with large rocks, roots, and winding trees. However, upon reaching the summit, you feel as sense of pride and accomplishment unlike any other. At the summit, the view is breathtaking, with rolling mountains stretching as far as the eye can see. If, like me, you hike this on a sunny day with no clouds, the blue sky is gorgeous. The overlook is perfect for a picnic before the steep descent that will put your thighs to the test. The soreness you feel the day after is worth it — trust me.
4. Cherokee Trail
This trail may not be familiar to some, but it is located in the local Stone Mountain Park and is a five mile conglomerate of paths around the mountain itself. Although the hike does not ascend the mountain, there are stretches that are quite steep, and if you hike it in old Nike sneakers and not actual hiking shoes, you may end up slipping and sliding down a hill and cracking your phone screen, like me. However, it is truly quite incredible how beautiful Stone Mountain is, given that is just barely outside of the Perimeter.
Ok, I'll admit, this isn't like hiking in Washington or Arizona, or another state that is famous for its natural beauty. But I encourage anyone to give Georgia a chance. There is beauty to be found. It just takes a tiny bit more iniative to find a hike you vibe with, whether it be something as simple as going to Stone Mountain or suiting up to battle with Blood Mountain.
About the Writer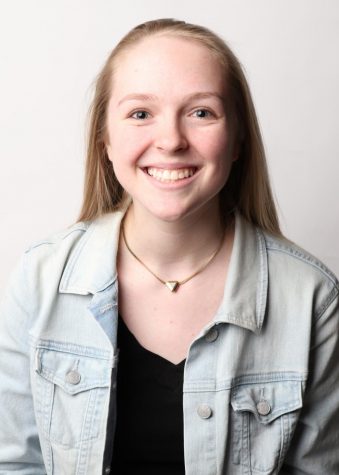 Hope Williams, Staff writer
Hope Williams is a senior staff writer. When she's not churning out articles, you can find her playing with her cats or going on a hike. This is her second year on the staff.