Crossing The Finish Line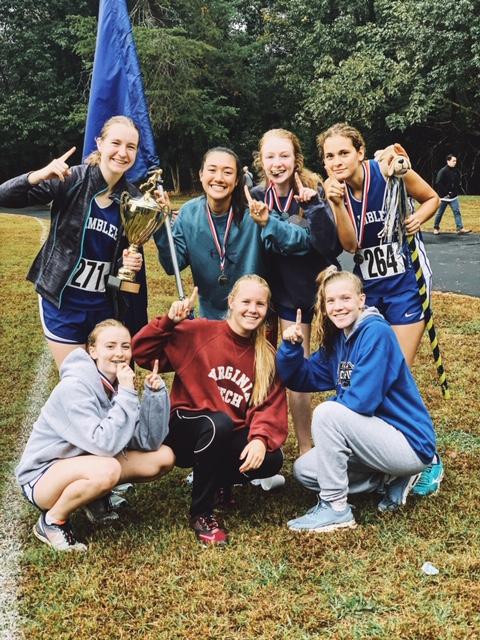 On Saturday, October 20, the CCHS boys and girls cross country teams competed at Druid Hills Middle School for the region championship.
They did not disappoint. Even though the course was a bit more difficult than normal, our girls' varsity team came home with the gold, and our boys' varsity won second place.
There were a few reasons why the course was slightly harder than average.
"It was pouring rain 10 minutes before our race, and the hills were a little slippery, but it was colder than usual, so that made up for it," said Maddie Miller, senior and varsity captain.
Junior varsity runner and sophomore Victor Lim thought the biggest difference was topography.
"This one had a lot of hills," said Lim.
Miller was extremely excited about the girls' winning streak.
"It was my third year on the team and also our third year as region champions, so it definitely felt good to finish my last region race strong," said Miller. "Personally, I felt like I could've done better, but every race is different."
She was especially proud of junior and varsity runner Hattie Carter, who didn't join the team until a month into the season.
"My girl Hattie has been working hard all season and she definitely showed out on Saturday," said Miller.
Coach Jenifer Tinnell echoed this sentiment.
"Hattie has been a huge addition to the girls," said Tinnell. "She is very competitive and self-driven, which has been awesome for the girls."
Lim was happy with how he and everyone else on the boys' team performed, especially because the varsity team placed second in last year's regions as well.
"I felt pretty proud that we could keep our [streak]," said Lim.
Tinnell was ever the proud coach.
"[The goal] is to have your best day on the meet, and I felt like all of their hard work that they had put in for the 10 weeks prior to that really paid off. They really all came together, and they all, for the most part, really had their best races on that day," said Tinnell. "Of course I'm proud that they [the girls] won region, but I am more proud of how their times had improved so much."
Both the boys and girls compete on Thursday, November 1, at Carrollton for the title of state champion.
About the Writer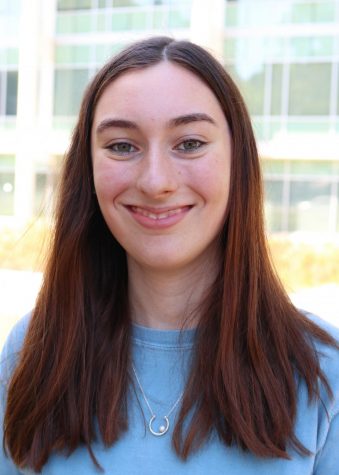 Sophie Maxwell, Staff writer
Sophie Maxwell is a junior staff writer. Outside of school, you can find her binging a sitcom on Netflix, drinking way too much coffee, or volunteering with Beta Club. This is her second year on the staff.