Delayed Graduation Date Revealed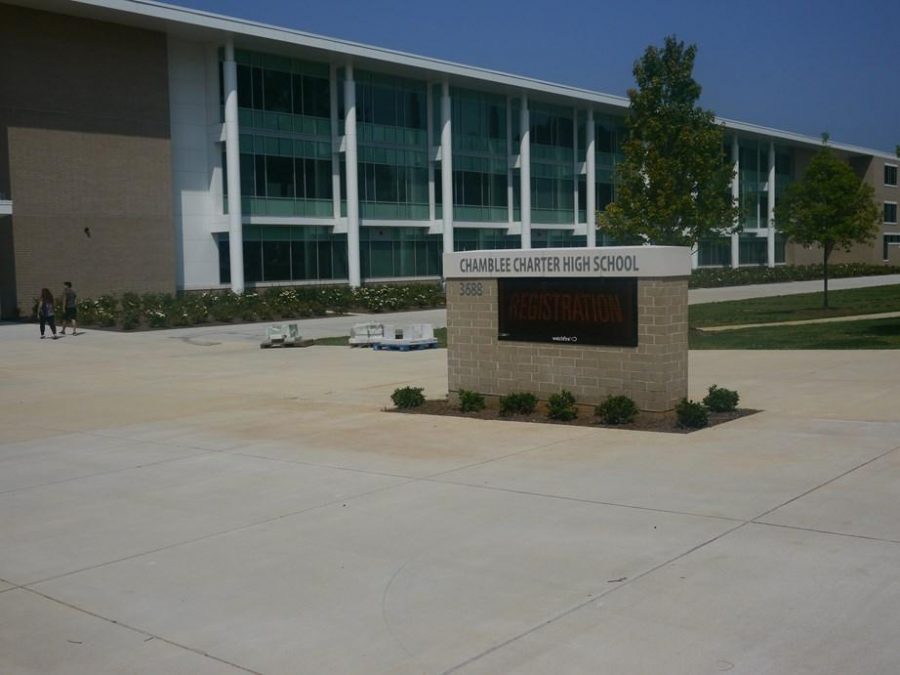 Seniors at Chamblee Charter High School have been anxiously waiting to know when the 2019 DeKalb County graduation ceremonies will be held. For the last two years, all graduation ceremonies have been held at the Georgia World Congress Center (GWCC), but this year, there was a slight hitch in the plan. The GWCC has been rented out from May 21 through May 23 for the Citrix Synergy conference, sponsored by Citrix, a technology company, and from May 23 through May 26 for MomoCon, a fan convention for anime, comic books, and video games.
This year, the date for graduation for Chamblee is May 31 at 4 pm. This delayed date has caused anger among parents and students who have already made plans for early in the summer. Senior Rachel Lovejoy narrowly dodged a similar situation.
"I have a trip planned for the first week of June," said Lovejoy. "So, if it was sometime in June, I was going to be really [upset]. But the fact that it's the day before June still isn't that great. So I'm pretty angry."
Some seniors are skeptical about how enjoyable graduation will now be.
"I think it will take a little bit of the magic out of graduation, because you know, we all have this idea of how it's supposed to go," said senior Chase Starks. "We all think 'It should be this way, it should be at this time' so now that things are a bit different, it's definitely going to change everything else."
However, Starks is trying to remain optimistic.
"I think we just have to look at it positively and like 'At least we're graduating, at least we can do that, at least we can look forward to that,'" said Starks.
Before the class of 2017, graduations for DeKalb County had occured at school-owned stadiums or other smaller facilities. However, DeKalb County began using the GWCC, because it is such a large space allowing for many guests to come spectate.
Starks understands the location choice.
"Who knows where it [graduation] could have ended up. At least it's at the World Congress Center," said Starks.
Many have drawn parallels between graduation and prom, which is planned years in advance to secure a location.
"I think both events regarding towards seniors should matter and be a priority," said senior Adia Pranata.
Lovejoy agrees.
"Honestly, the only thing I can think of is why they couldn't establish the date earlier, so this wouldn't happen, like schedule it years ahead," said Lovejoy. "I don't think it's valid. We're literally all going to be out of school for a couple weeks before we have to come back."
Fernanda is equally confused at DeKalb County's scheduling tactics.
"That's almost like graduating in the beginning of June," said Pernata. "Why are we scheduled all the way towards the end?"
Others have started thinking about how this will affect the Bulldog Bash, the senior lock-in that traditionally takes place the night before graduation.
"I really hope the Bulldog Bash can happen, because that's something that's really exciting and if that gets cancelled then that won't be good," said Starks.
In response to this late date for graduation, DeKalb County parents and students have begun to sign an online petition, asking that DeKalb County change the graduation date to the last week of school, between May 20th and 24th, and hold it at DeKalb County facilities, such as stadiums, as were used prior to the class of 2017. At the time this article was written, the petition had garnered over 1,900 signatures.
However, for now, Starks, as well as some other seniors, have accepted the late date and are focused on getting their diploma.
"There's really not that much we can do about it at this point," said Starks.
About the Writer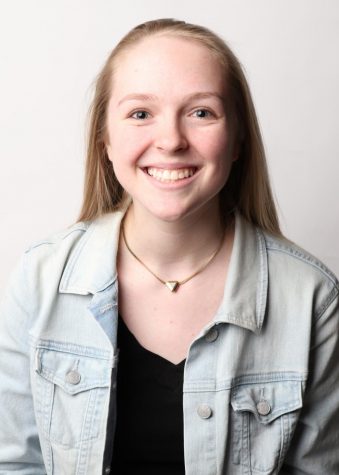 Hope Williams, Staff writer
Hope Williams is a senior staff writer. When she's not churning out articles, you can find her playing with her cats or going on a hike. This is her second year on the staff.