Chamblee Senior Drops Jaws and Points
Jaws drop as Trinity Edwards drops points -- lots of them.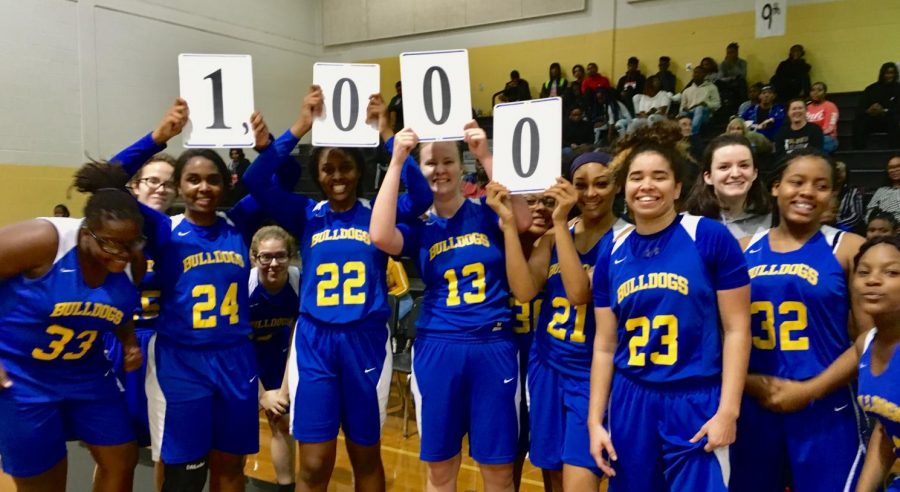 A Chamblee stand-out athlete has drawn attention from across Chamblee Charter High School and DeKalb County, accomplishing what few can even dream of. 
Last Friday, in an away region matchup against Lithonia High, Lady Bulldogs senior leader Trinity Edwards scored her 1000th high school career point, cementing her name among the Chamblee basketball greats and ultimately securing a 42-32 victory. 
"I had always wanted to get 1000 [points]," said Edwards. "Even since middle school, it had been a goal of mine."
Edwards, a four-year varsity starter, has established herself as Chamblee's primary offensive threat, and despite the noise surrounding her potentially magical night, she acted as any experienced veteran would.
"My coach told me before the game [how many points I needed], but honestly, I went in saying that this was just another game," said Edwards. "I just played how I usually play."
Edwards was not the only one aware of her looming benchmark. She and her on-court abilities have been on the radar for some time, and the achievement witnessed last Friday was a long time in the making.   
"I had been tracking it since last year, and I told the team beforehand too," said Chamblee girls' basketball coach Kurt Koeplin. "It happened at the beginning of the second half, and she had 12 [points] at halftime, so I knew her next basket in the second half was the one that would do it."
Edwards opened her high school scorecard with 209 points in her freshman year, and she steadily increased her totals, with 267 more as a sophomore, and another 304 as a junior. This trend lined up the ultimate achievement for her final year at Chamblee, and her supporters would not have had it any other way.
"I wanted [the sideline recognition] to be a surprise for her," said Koeplin. "When she scored her 13th point, I called timeout, brought her over to the sideline, and had the other four starters hold up 1000-point plaques. We got a quick picture of her on the court. It was nice."
But in Edwards's eyes, this moment was a testament to her continued determination, durability, and overall passion for the game, characteristics she bleeds on the court.
"Working out every day, and doing at least one thing to get better every day, is really important. I run a lot, I put up shots, and it really is a lot, but I love it," said Edwards.
In her farewell season, Edwards is currently second in the county in total points, with 132 and counting, and is averaging 18.9 points per game. In a tenure that has seen her dismantle the opposition for four years, it is safe to say that her prospects are as bright as ever.
"She has incredible abilities. Off the dribble, she is one of the best female players I've ever seen," said Koeplin. "She can […] take someone to the hole, pull up, and score, on just about anybody. That's pretty remarkable, and should warrant her a decent scholarship next year." 
Yet Edwards remains largely focused on the season at hand, viewing this colossal (or kilo-ssal) milestone as an experience that will ultimately help her grow in the future both on and off the court. 
"It's not my highest [goal], but is definitely a step toward my higher goals, and it is still one of my best accomplishments in high school," said Edwards. "I would never have gotten to the point where I am right now if it weren't for all my coaches and my parents supporting me. I really am just very thankful."
About the Writer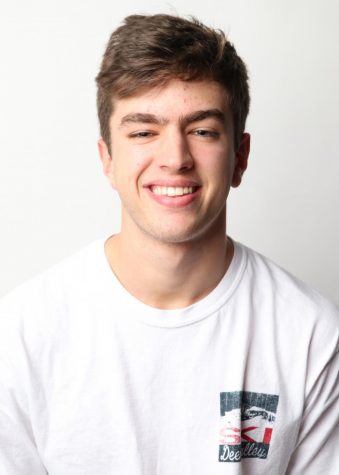 Matthew Welsh, Staff writer
Matthew Welsh is a senior staff writer. When he's not writing articles, he enjoys watching sports, wrestling his brother, and playing with his dog. This is his second year on the staff.