Creating a Library: How the CCHS Library Functions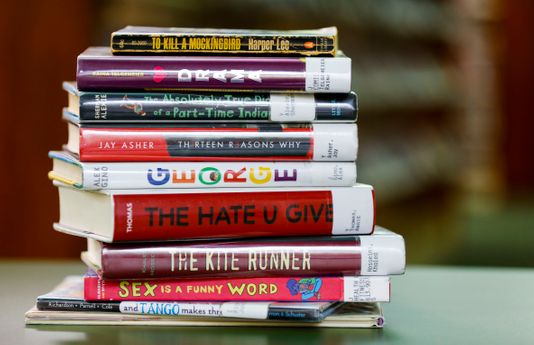 Hang on for a minute...we're trying to find some more stories you might like.
Every book has two stories — the story written by the author, and the story behind where the books came from. Within the Chamblee Charter High School media center, the process before a book gets to the shelf is a fairly standard one.
Media Specialist Christine Holland plays a large role in ordering and maintaining the collection in the media center. She orders through a specific company.
"I have a vendor," said Holland. "DeKalb County provides vendors, so you have to use those vendors. I can't use Amazon or any website like that."
In terms of choosing what fiction books to order, Holland uses a variety of sources to gauge interest.
"I look at book reviews and chose popular titles," said Holland. "I take student suggestions, teacher suggestions, and I replace lost books that are popular or tend to walk away or get checked out and never returned."
She can create larger lists to order just from that. For non-fiction titles, Holland bases it on a more academic approach,
"For non-fiction, I take curriculum, teachers suggestions, popular titles," said Holland.
The size of her orders can be quite large.
"I just received an order of 82 books that I'm processing right now," said Holland. "So I do that twice a year."
Besides books, the media center is responsible for ordering DVDs for teachers. The prices can add up to be costly.
"It's school money that's been allotted to me," said Holland.
Once she receives the order, she will begin a process called cataloging and processing. This means preparing the materials to be merged into Chamblee's school library system, both electronically and physically.  
"It's the Dewey decimal system and so what happens is the vendors that we have actually catalog it [the book] for me," said Holland. "I used to catalog them myself."
Then, she will process them.
"When I get a new book … I just put the stickers them and stamp them and they're ready to go," said Holland.
There is a digital component to her bookkeeping as well. She must download the catalog from a MARC record (machine-readable cataloging record). Technology has greatly assisted with this as well.
"Instead of creating my own MARC record, which means like creating title, author, subjects, all of that, which I used to do in the old days, now they [the vendors] do it for me," said Holland.
With so many books coming into the library, Holland must keep the collection current.
"I weed, which means I pull books out that are old or haven't been checked out and I get rid of them," said Holland.
Besides books, Holland has 18 magazine subscriptions and a few newspaper subscriptions, based on student interest.
"I send out Survey Monkeys, 'What Newspapers Would You Like?' I have to be reasonable price-wise," said Holland. "I get the AJC [Atlanta Journal-Constitution] and then I get Access News which is like an ESOL [English to Speakers of Other Languages] paper."
To match the digitalization of media, Holland has adapted her collection.
"I have e-books, and that's becoming more popular now too," said Holland.
Because the media center has fewer shelves than it did in the older building, she has found e-books a good way to expand her collection without physically overloading the media center.
But what happens if the books she works hard to maintain are challenged by members of the school community? Although DeKalb County does not have a banned books list that other counties or states may implement, there is a system for voicing complaints.
"If I get a complaint, I have a team of [15] teachers," said Holland. "They're on my Library, Media, Technology committee."
Hypothetically, this committee would facilitate the procedure.
"Their primary responsibility, basically, is if I have a book challenge, they [the committee members] will all read the book and then we meet and we talk about the book and then we have, basically, a trial where the person comes in, that's challenging the book and we discuss it," she said. 
One solution Holland has is by "balancing" the collection out — meaning she will add books with the opposite viewpoint or opinion than the challenged books. This way, students can access both sides of a topic.
"They'll [the challenger] leave sometimes and say 'Ok, I understand,'" said Holland. "If they take it to the next level, to the county, then I have to either appeal it or the county has to decide what to do. Sometimes they'll take the in-house decision. We decided, as a team, we feel that this books should stay on the shelf and the county will support that with evidence that I provide through the team."
Holland acknowledges that this is a lengthy procedure.
"If it's something that I feel is not worth it, like a more of an adult novel, that maybe I shouldn't have on the shelf, then maybe I'll just pull it and make the decision myself," said Holland. "If I've taken to the members of the team and they realize that it probably wasn't a young adult novel, then we all agree."
However, this rarely happens. Holland sees this as a sign of the changing portrayal of teens in books.
"A lot of the young adult novels, even on the reading bowl team, which are approved books in Georgia, have a lot of stuff like drugs, sex, teenage stuff … even language," she said.
Although this surprises her, many have literary merit and Holland will, if she believes warranted, defend her choices with her committee.
About the Writer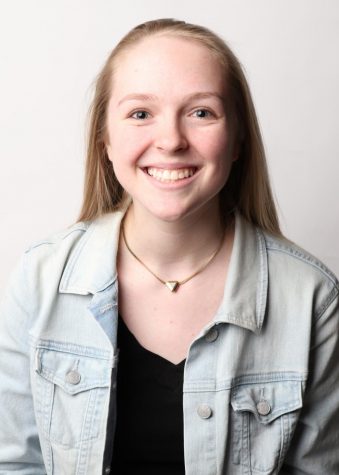 Hope Williams, Staff writer
Hope Williams is a senior staff writer. When she's not churning out articles, you can find her playing with her cats or going on a hike. This is her second year on the staff.