Chamblee Students Get Committed to the Cause with Volunteering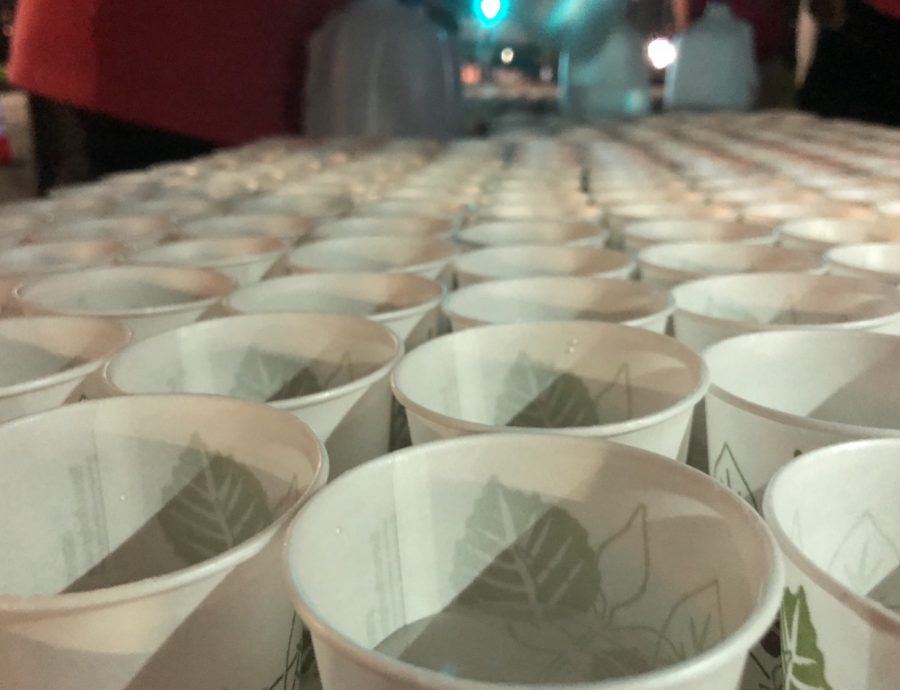 Chamblee has well over 1,700 students enrolled, and with that many helping hands, service projects are constantly available and frequented.
"I've loved volunteering for as long as I can remember," sophomore Emery Wahlen said. "My family has always been very involved in our church, and service work is a big part of that. I'm also a part of Interact and Beta Club."
Wahlen may appear as just one volunteer out of many, but since her freshman year, she has become increasingly involved in service in and out of school.
"I've participated in lots of volunteer work since coming to Chamblee, so much that I don't think I can even count or remember it all," Wahlen said. "Some of my favorites have been the Big Peach Sizzler with Interact, the Daffodil Dash with Beta Club, and Caring For Clarkston with my church."
Her hard work, along with that of many other students, has been an immense help for these organizations in need. The Big Peach Sizzler, for example, has become an annual project for Chamblee Interact, a service club led by ninth grade English teacher Jennifer Andriano and a group of student officers at her side.
"I inherited Interact from a teacher named Ms. Scoggins; she was actually also an English teacher and she retired a few years ago," Andriano said. "I wanted to get involved in some kind of group, so she said, 'Why don't you come and co-sponsor?"' When she ended up retiring, I took it from there."
Even though she didn't start the club initially, Andriano was heavily inspired by the service she did in her past as part of her high school's drunk driving awareness club.
"The only thing [service organization] I did in high school was S.A.D.D., which stands for Students Against Drunk Driving. Nowadays, it's called Students Against Destructive Decisions," Andriano said. "We would encourage teens not to drink and have them sign a contract between them and their parents that said if they ever happened to be at a party where they get drunk or a friend gets drunk, then they promise not to either drive or get in a car where someone is driving drunk. I love helping people and it's one of the reasons I'm a teacher, so I thought this club fit me well."
Andriano's urge to serve goes far beyond the walls of Chamblee, and she prides herself on her many efforts to stay involved.
"I've always tried to help out in my community whenever they have cleanup days, and in high school, we would do clean up days around our campus," Andriano said. "I try to volunteer whenever my kids' schools need help."
Through all of these opportunities, Andriano has learned the importance of helping others and emphasizes its significance to students.
"I think it makes them feel like they are a bigger part of their community," Andriano said. "I think it gets their eyes to be opened to the things that are going on outside of their little circle of school and friends, and I think it's really good for people to see that sometimes we're helping people by doing food banks and we see people that are needier, and sometimes it's not even that, it can be helping at a fall festival but it's nice seeing that we can help people who are suffering from any kind of problem."
Another one of the clubs on campus that encourages students to get involved in the Beta Club led by Kelley Dorrill, a math teacher at Chamblee Charter High.
"I chose to assist with Beta Club for the same reason many students do it — there were two other sponsors at the time that I was good friends with!" Dorrill said. "Unfortunately for me, they have both since left Chamblee. I was a member of the Honor Society in high school. Our school did not have a Beta Club."
Beta Club has given Dorrill much more than just an organization to lead; it has also provided many enriching experiences for her.
"I enjoy the spirit in which Beta Club members volunteer," Dorrill said. "Whether it is working on our Adopt-A-Spot, assisting with the Blood Drive, or getting up before dawn to volunteer at a race."
Interact and Beta Club are influential organizations that encourage service work and are doing a great job getting normal teenagers involved in something bigger than themselves. They can also inspire others not part of the clubs to get involved in volunteering.
"Something we're really excited about is the project we're doing soon called Hope Through Soap," Andriano said. "You get toiletries and stuff like that put it in a bag and then go to these mobile showers they have in Atlanta for homeless people. Once the people have showered you give them this bag that is basically a hygiene bag."
Those in the Beta Club have their own events to look forward to, and even those not a part of the club can advertise and support these projects.
"Our fall blood drive is scheduled for October 25. Students 16 years and older can give blood," Dorrill said. "Given the recent natural disasters in our country, there is a shortage of blood. Their [students'] assistance could be life-saving."
Just one service project could help a multitude of people.
"So many things run on just volunteerism," Andriano said. "If you don't have that, they [event organizers] can't afford to pay people to do these jobs, so it feels good to help out."
About the Contributor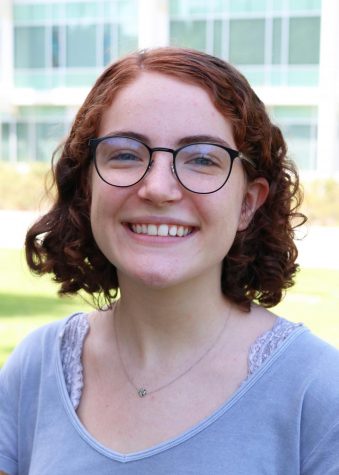 Ava Lewis, Editor in Chief
Ava Lewis is the Editor in Chief of The Blue & Gold. Outside of journalism, you can find her reading anything by Alice Oseman, drinking copious amounts of tea, and waking up at two a.m. to write down an idea for an article. This is her third year on the staff.