Chamblee Students' Up Close Government Experience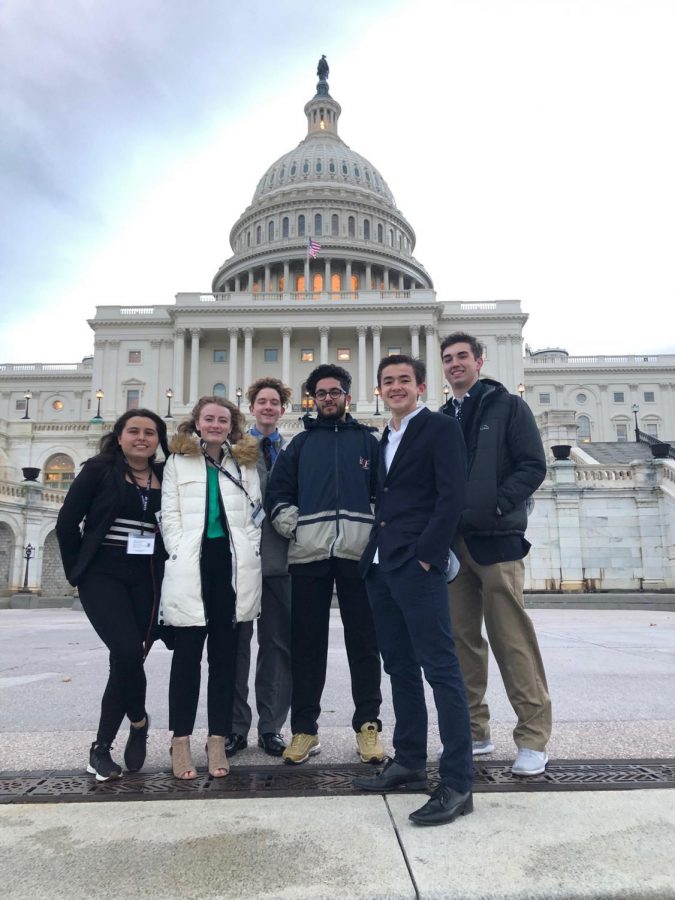 For six CCHS students, second semester started a week late. The reason for this: a trip to Washington, D.C. through the program CloseUp, led by history teacher Brian Ely.
"CloseUp has existed since the mid 1970s, and Chamblee High School has been sending a group since the mid 1990s. […] The torch was passed to me in 2009," said Ely.
Junior Hattie Carter, who took part in this trip, explained what exactly this trip entails.
"We got to go to the Supreme Court, visit a bunch of memorials [and] the Senate and the House, and all of those were in session, so it was really cool," said Carter. "We had a lot of workshops that we did, and we tried to go more in depth with the stuff we were looking at in the memorials, so it wasn't just like we were going and looking at memorials, we were going and looking at them and learning about them."
Meanwhile, the teachers are not with the students during the tours, but are instead doing their own kind of learning.
"The teacher program is really about professional development," said Ely. "We go on various trips to historic sites that further our knowledge of historic events, while at the same time also teaching us techniques for covering particular topics in class."
This year's trip did not start off as planned after the group's flight to D.C. got cancelled shortly before boarding time.
"We went to the airport at like 5:30 [a.m.] and we were there and we were about to get on our flight…[and] they just cancelled our flight," said Carter.
Ely explained that while at first he was annoyed, the cancellation did not hurt them as much as he had initially feared.
"There was a brief moment of frustration, anger, and disgust that was quickly mollified," said Ely. "Through both CloseUp's support as well as the airline [Southwest], it went surprisingly smoothly."
Although this trip occurred right in the middle of the ongoing government shutdown, the only impact was that the student group was not allowed to visit the Smithsonian Museum.
"It was actually more interesting with the government shutdown because we got to see them debate reopening the government," said Carter. 
The shutdown did not prevent students from studying the history of America and our government, though. This included visiting memorials such as the Martin Luther King, Jr. Memorial; the Vietnam War, Korean War, and World War II memorials; and the memorials for Presidents Franklin Roosevelt, Lincoln, and Jefferson.
Of these monuments, senior Sherwin Shirazi felt that the World War II memorial had to be his favorite because it made him feel like a true American.
"It wasn't really a WWII memorial in my eyes. It was more of an American unity type thing, which I thought was pretty cool," said Shirazi.
Carter had a different opinion, and went with the Korean War memorial because it was the most creative.
"It was really interesting. They had 19 statues and a black wall that was kind of reflective surrounding it, and you could see the 19 statues reflect back into the wall, and that represents the 38th parallel where North and South Korea are divided," said Carter. "It was actually surrounded by a bunch of grass, too, that was from Korea, that represents the rice fields they were fighting in."
Although they spent a lot of time discussing memorials, there was much more to the trip than just that.
"We also went to the Library of Congress, which was gorgeous. We got to listen to a case be presented to the Supreme Court. It was actually one of the seven lawsuits they take a year, so that was pretty cool," said Carter.
While they were in the Capitol Building, the group had the opportunity to meet with Georgia's senators, David Perdue and Johnny Isakson. They even got to ask questions to Purdue about recent policy issues.
"I asked him about the opioid epidemic, Kieran [Ferguson, Chamblee junior] asked him about [Trump's 2017] tax bill, and Hattie asked him about [the Agriculture Committee's recent] farm bill," said Shirazi. "He's a politician, and they dance around questions, but I feel like he answered the questions very intelligently and thoroughly."
One last activity planned for the students was a mock session of Congress.
"The topics that were discussed were raising the minimum wage, concealed carry permits working in other states, and something about high school senior voting awareness," said Shirazi. "We were going to do it on bills that were going on now, but since nothing's going on [besides talks for reopening the government], we did stuff from last year."
Carter believes this trip taught her a valuable lesson on broadening one's political perspective.
"I think that the trip kind of inspired me to be more politically active because like being at the Capitol and seeing how it all goes down and seeing how one voice can really be trying to change bills and stuff like that was really interesting," said Carter. "It made me feel more responsible to know what is going on with our country. To know the other side's opinion too, because a lot of the time I get focused on why I agree with something, not why others disagree."
About the Contributor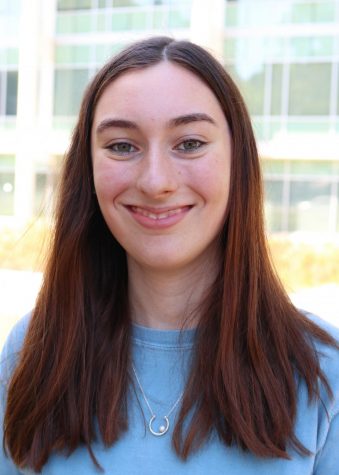 Sophie Maxwell, Staff writer
Sophie Maxwell is a junior staff writer. Outside of school, you can find her binging a sitcom on Netflix, drinking way too much coffee, or volunteering with Beta Club. This is her second year on the staff.