Juniors Jumpstart College Applications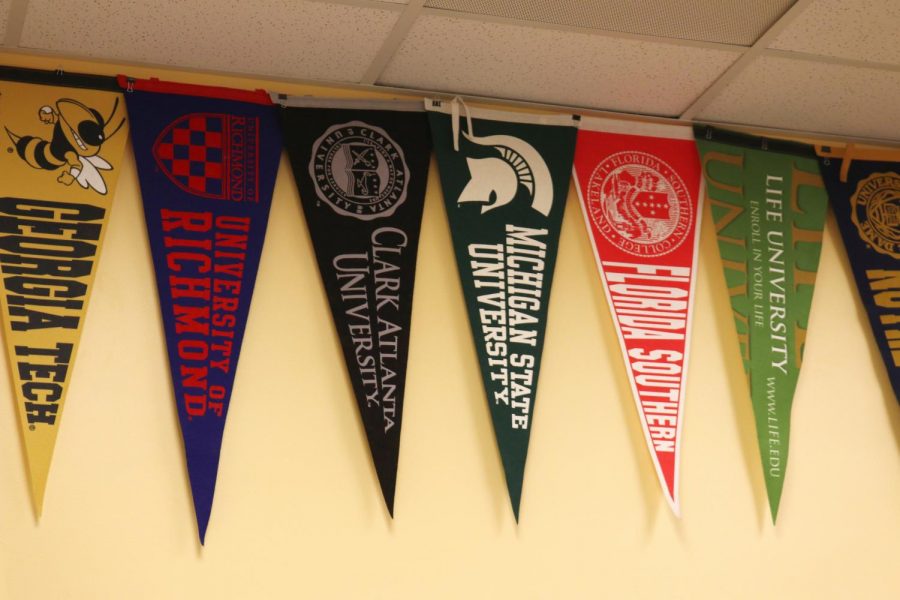 Every fall, Chamblee Charter High School seniors begin one of the most important processes in their high school career: college applications. Despite its crucial role as a next step toward adulthood, the college application process remains a mystery to many students, causing some to feel unprepared when application season rolls around in senior year. A major aspect of this uncertainty stems from a lack of transparency by colleges regarding their individual application process.
"I think there are parts of each individual application that your teachers or advisors cannot really prepare you for because you do not know what to expect from each individual school," said senior Grace Schmertz. "So I was really caught off guard by a lot of the short answer questions because they will say 'short answer,' but then it is like, 'we want a 400 hundred word response.'"
To remedy this, English teacher Jimmy Demer incorporates a college project into his curriculum for juniors.
"I think having Mr. Demer helped me with my personal essay and his class with his college unit helped me look at schools, figuring out what I wanted in schools, and knowing what scholarships to look for," said Schmertz.
Demer already has his students complete a college project, which includes writing college essays and completing preliminary research on colleges.
"Mr. Demer's project starts off with us establishing our goals, interests, and career aspirations, and then we spend some time finding colleges that interest us and the stats on those colleges," said junior Grace Brown. "We also create a resume and figure out how to properly go about asking a teacher for a letter of recommendation. Lastly, we write a practice college essay in response to a prompt from one of the colleges we previously chose. The project pretty much covers all the bases and gets us in the right mindset for when we actually apply for college."
Although the college project has become commonplace in Demer's classes, he did not create the college project personally.
"When I started [at Chamblee] in 2005, all eleventh grade students did a college project," said Demer. "Another teacher gave it to me my first year and said, 'We are doing this.' Since then I have found that it is a very useful project so I have tweaked it for my style and types of students I have had to make it useful for them."
All in all, Demer ultimately hopes that this project will ease the application process next year.
"I hope that students will learn about colleges they do not know about," said Demer, "and I hope that the application process in the fall will be easier because they are prepared and they have already done a lot of the organizational work that they will have to do in the fall."
According to his students, it seems as if Demer has met his goal for the college project.
"I think [the college project] helped as much as it should have, especially in the context of it just being an English class," said Schmertz. "I think this entire process would have been a lot harder if I had not started working on my essay a year ago. It gives you the idea that this essay is going to be a bigger undertaking than you thought. It prepares you to be your biggest critic and just put your absolute best foot forward."
Despite not having begun the college application process, junior Danny Moloo believes the project has already helped him prepare for next fall.
"Yes, Mr. Demer's class has really helped me understand the process better," said Moloo. "He is the only teacher I have had that has really went in depth to the [college] admission process and I can honestly say I am very lucky for that. He exposed me to different parts of applying to colleges. He encouraged us to go to college visits. He has been really supportive of us learning about the whole admission process."
Additionally, Demer says he is always changing the minute aspects of the college project based on what his feedback his students give him.
"Of course, the students that I teach in eleventh grade are still here when doing their applications, so I can chat with them about [the college project]," said Demer. "For example, this year, I noticed that my students from last year were working on their essays in November, diligently and frustratedly. That is why I started my classes this year started on their essay during fall semester. You have to keep writing that thing over and over again. Hopefully by the time you get to the fall you will have a great essay; it just takes time."
However, Demer still recognizes the shortcomings of Chamblee when it comes to preparing students for college.
"I think Chamblee does a great job preparing its students for college," said Demer, "but not so much the application process. […] I think we should groom and educate students, from ninth grade, so all along, they will have it in their minds that they can apply to college, go to college, and that they can afford college. It is really important that they know that from ninth grade and not twelfth."
About the Contributor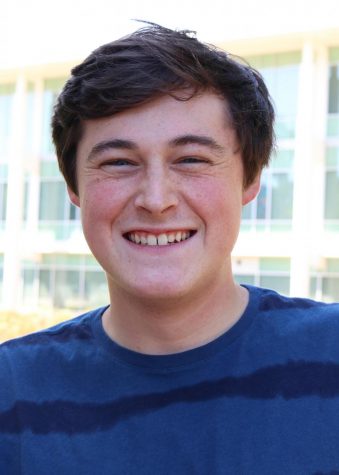 Oliver Hurst, Staff writer
Oliver Hurst is THE senior staff writer. You can find him going to Fernbank, talking about his dog, and binging a show on Netflix. This is his third year on the staff.